'Gilligan's Island': Why Weren't Dawn Wells and Russell Johnson Included in the Opening Credits?
Gilligan's Island is one of America's classic TV show. The series followed the adventures of seven castaways stranded on a desert island. Aside from its humorous plots, the show's opening sequence and theme song were a hit with fans. However, during the sitcom's early days, two of its actors were missing from the opening credits.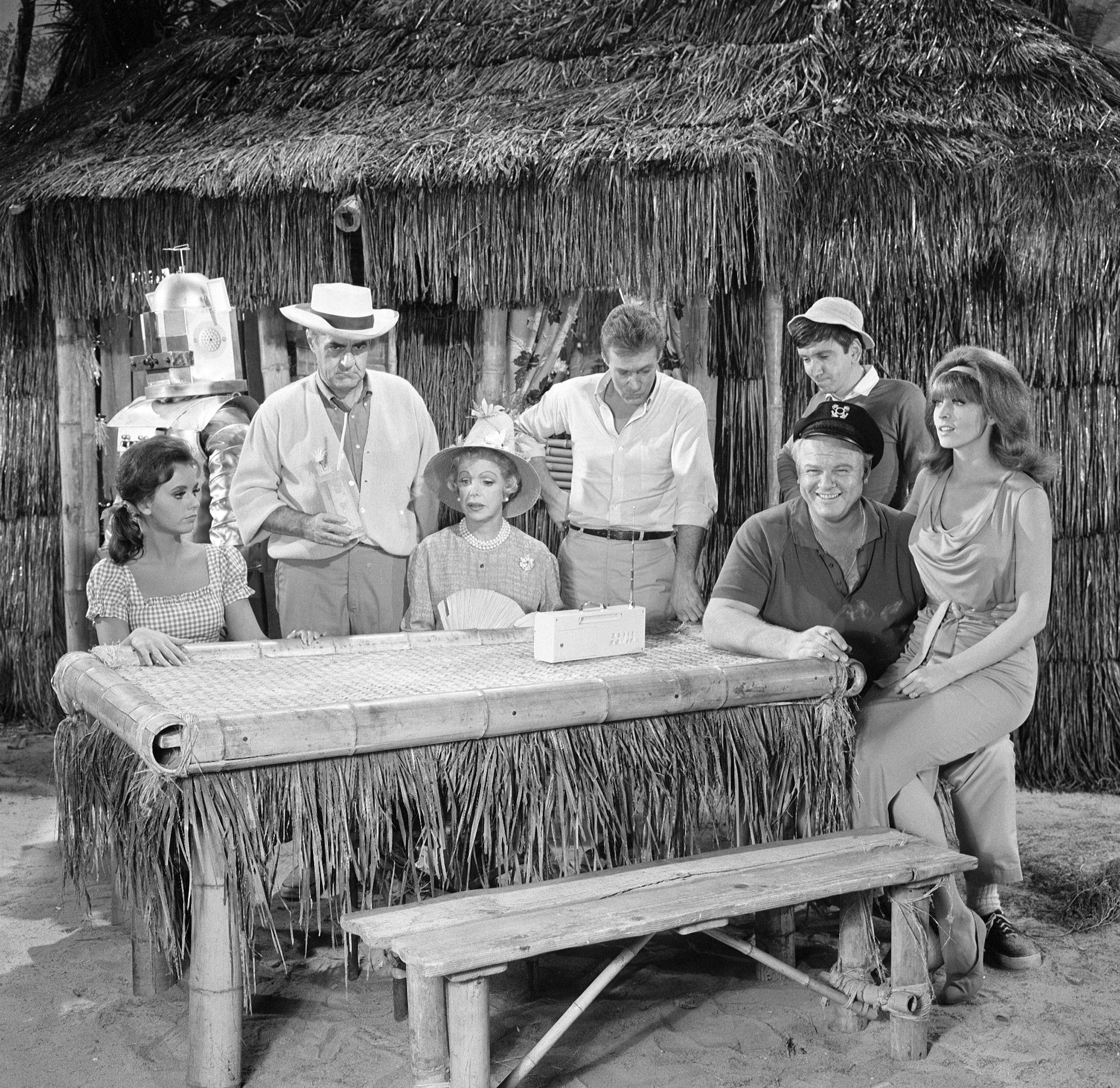 'Gilligan's Island' stars Dawn Wells and Russell Johnson were absent in the opening credits
The opening sequence of Gilligan's Island explains how the passengers and crew of the S.S. Minnow became stranded. It then introduced the castaways, including Gilligan (Bob Denver), The Skipper (Alan Hale Jr.), the millionaire (Jim Backus) and his wife (Natalie Schafer), and a movie star (Tina Louise).
The other characters Mary Ann (Dawn Wells) and The Professor (Russell Johnson), were absent from the credits. In season 1 the opening sequence refers to the other castaways as 'and the rest." Well and Johnson's omission baffled fans, and there's a reason why they weren't in the original credits.
Tina Louise's contract demand altered the opening credits
The character Ginger Grant is a pivotal part of the show. Ginger dazzled her fellow castaways and audiences with her singing and acting. In real life, Louise was a film star and felt entitled to be treated as such. When she signed on to play Ginger, Louise included this huge contract demand.
According to MentalFloss.com, Louise insisted on top billing for the show. Louise's contract stipulated no other names were allowed after hers in the opening credits. Although Louise's demand led to Wells and Johnson's omission, however it wouldn't last long.
Bob Denver helped change the opening credits
When Gilligan's Island returned for a second season, new opening credits included Wells and Johnson. If it wasn't for the help of Denver, their exclusion might have continued.
According to MentalFloss.com, Denver asked the producers to include Wells and Johnson in the credits. After producers initially refused, Denver resorted to other tactics. The actor's contract stipulation allowed him to move his name anywhere in the credits. Denver threatened to remove his name from the opening credits, and the producer gave in to his demand about Wells and Johnson.