'Gilmore Girls': How Much Would Richard and Emily Gilmore's House Be Worth Today?
Gilmore Girls fans often ogled at the expansive mansion that Richard and Emily Gilmore called home. Their house, which was said to be situated in Hartford, was so large that Lorelai Gilmore once told Rory Gilmore that there were 12 ways to get out of the house that Richard and Emily had absolutely no idea about. A house of that size would have to be pretty expensive. So, just how much would Richard and Emily's home be worth today?
Where was Richard and Emily's house?
According to the series, Richard and Emily live in Hartford, Connecticut. They are just a short ride from Chilton, where Rory attended high school, and are said to live about 20 minutes from the fictional Stars Hollow. The series, however, was not filmed in Connecticut. Instead, much of the series was shot on a soundstage in California, and exterior shots of Richard and Emily's home used a façade built on the soundstage. The façade, however, was a reproduction of a famed home in Pasadena, and the series filmed on location at least twice.
The house, located at 293 South Grand Avenue, is pretty famous, according to I am not a Stalker. Known as the William R. Staats House, it was built in the 1910s in a French Provincial Revival style. It was built as a gift for John V. Elliot's bride and cost $32,000 to complete, according to the Pasadena Showcase House of Design. $32,000 in 1910 is about $869,000 in today's money.
What would Emily and Richard's house be worth today?
According to public records, the home used as inspiration for Richard and Emily's mansion was last sold in 1993 for a mere $7,000, but that doesn't mean that is what it is worth. Zillow suggests the home is worth over $6 million today. The house is over 8,000 square feet and includes at least 5 bedrooms. The value of the home, however, is primarily attached to its address and historical status. Richard and Emily's home, however, likely would not be worth the same amount plunked down in the middle of Hartford.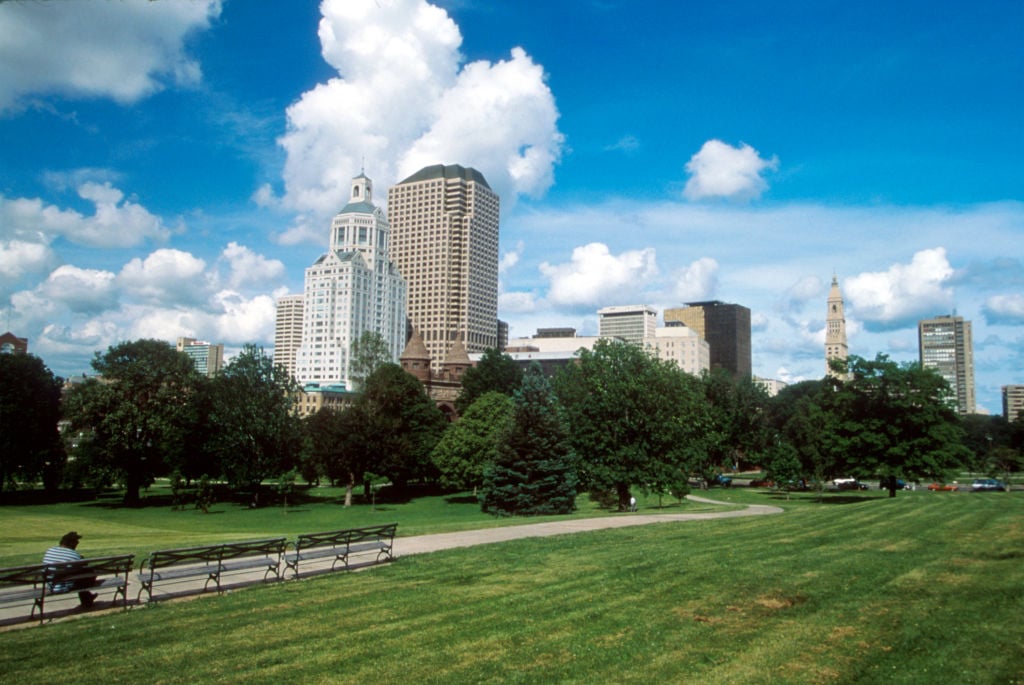 Hartford, Connecticut, is pretty affordable by Connecticut standards. Comparable properties, at least in terms of size, are currently on the market in the area for $600,000. If you head 10 miles away, however, to Glastonbury, Connecticut, a similarly sized home will fetch around $3 million. The Hartford that is depicted in Gilmore Girls is not the Hartford of today, but more reminiscent of the Hartford during the insurance boom in the 1960s. That industry has mostly left the area, and most of the city's wealthy residents have gone with it. Even still, Emily and Richard's house was most likely located closer to West Hartford, which has a decidedly more upper-middle-class feel.
Could they really afford the expansive property?
Assuming that Emily and Richard lived on the Hartford/West Hartford border, as showrunner, Amy Sherman-Palladino, suggested, they could totally afford their lifestyle, complete with their country club membership and a bevy of hired help.
Richard and Emily are both from well-respected families, and their wealth seems to go back generations. Richard's mother, Trix, who married her first cousin, traveled between Connecticut and Europe regularly, and was incredibly proud of her family's lineage and was rather philanthropic, according to Richard.
Emily was also from a wealthy family. She attended Smith College and regularly boasted about her family's monetary contributions to the community. It's safe to say their net worth is likely around $50 million, meaning they could easily afford their home and their lifestyle, and still have plenty in the bank after everything was said and done. Interestingly enough, Charlotte York, from Sex and the City, also grew up in a wealthy Connecticut family and attended Smith.