'Gilmore Girls': The Plot Twist That Proved Luke Is a Hypocrite
Gilmore Girls is one of those TV shows that has earned a cult following, with thousands of fans turning to the series for comfort and laughs.
Gilmore Girls is one of those TV shows that has earned a cult following, with thousands of fans turning to the series for comfort, joy, and laughs.
The series was a staple of early 2000s television, making a star out of actresses Lauren Graham and Alexis Bledel. Gilmore Girls launched a merchandising empire, and even though it has been off the air for years, the stars have since returned for a highly-publicized revival.
These days, fans are still watching reruns of Gilmore Girls, debating the characters and situations portrayed — and discovering that some characters weren't really all they were cracked up to be. 
When did 'Gilmore Girls' run on television?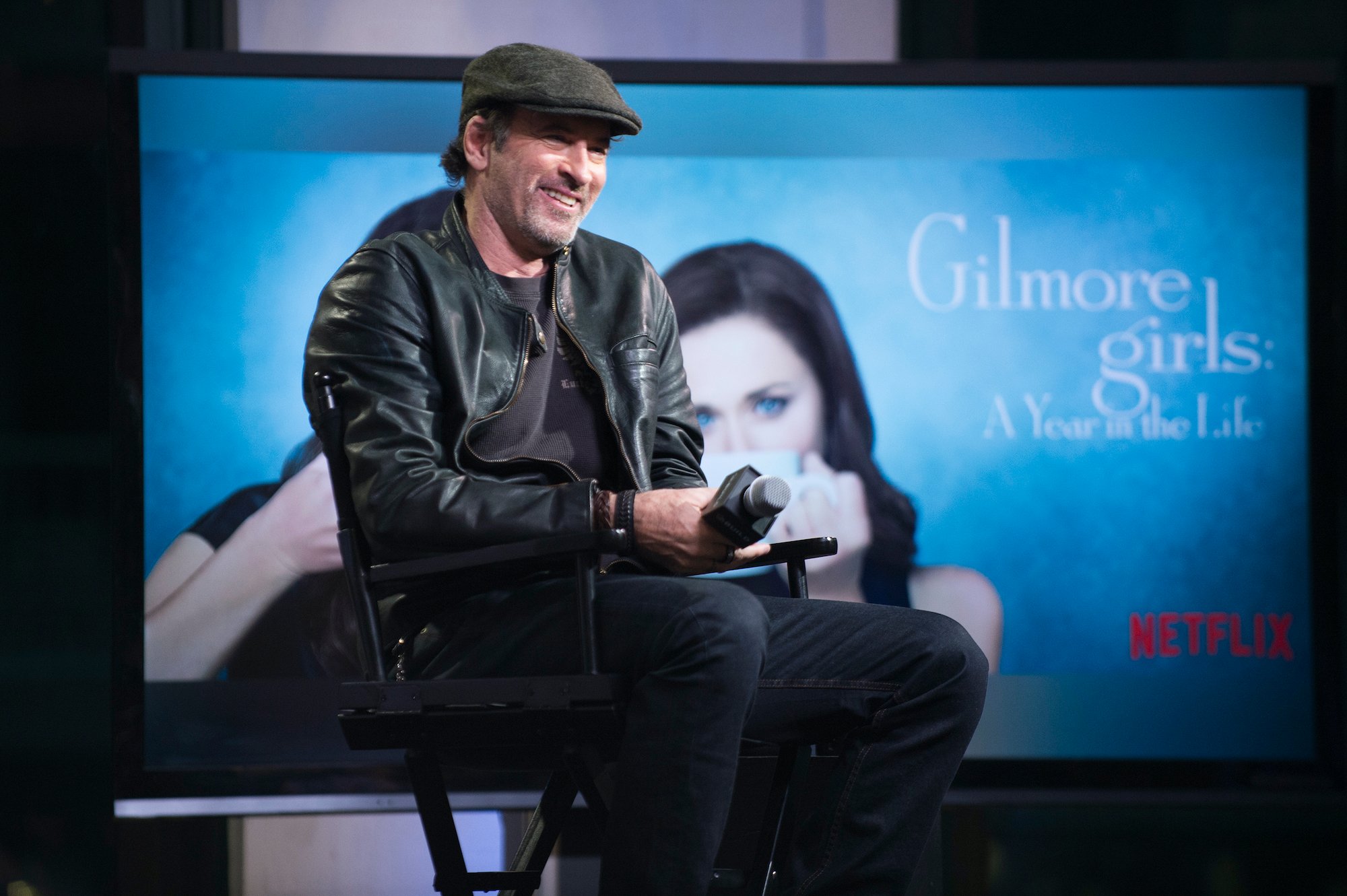 Gilmore Girls debuted on television in 2000 on The WB network. The series follows two protagonists — Lorelai Gilmore, a single mother in her thirties, and her young daughter, Rory Gilmore.
Lorelai grew up with wealthy parents in privileged circumstances, but after getting pregnant with Rory at the age of 16, she found herself even more isolated from her family and moved to the small town of Stars Hollow to raise her daughter.
With eccentric, entertaining friends and a variety of romantic relationships that come and go, Lorelai and Rory live, work, and bond in Stars Hollow, all while dealing with issues ranging from family trauma to the complicated nature of the mother-daughter relationship. Fans and critics alike praised Gilmore Girls after it premiered, noting the brilliant writing and witty dialogue. 
Luke and Lorelai's will-they-won't-they relationship
While there were many featured relationships in Gilmore Girls, one that got a lot of attention was the ongoing flirtation between Lorelai Gilmore and Luke Danes, the owner of the local diner in Stars Hollow.
Lorelai, who fights with occasional unresolved feelings for Rory's father, finds herself drawn to the world-weary diner owner, and by the end of season one of Gilmore Girls, many fans started to suspect that Luke had feelings for Lorelai. 
Over the next several seasons, Luke and Lorelai's relationship grows and deepens, but it isn't until season four that the two admit the extent of their feelings for each other, sharing a romantic kiss in the season finale. While the relationship has some detractors, most notably Lorelai's parents, Luke and Lorelai dated throughout the fifth season — although the course of true love never does quite run smoothly for the pair. 
What 'Gilmore Girls' plot twist proved that Luke is a hypocrite?
In the fifth season finale of Gilmore Girls, Luke and Lorelai get engaged, surprising many fans who didn't believe that Lorelai would ever be open to marriage. Still, between the estrangement that Lorelai and Rory are experiencing and Luke's own familial problems, the engagement drags on.
Additionally, Luke and Lorelai start to have issues between them. As ScreenRant reported, one storyline during the sixth season focused on how Luke insisted that Lorelai be honest with him regarding her relationship with Christopher, Rory's father. While Luke and Lorelai have an intense, emotional conversation about the need for absolute honesty and trust, only one day after that conversation, Luke was less than honest with Lorelai when it came to the relationship between the diner owner and his newfound daughter, April.
For many fans, this is proof positive that while Luke shows up for Lorelai when he needs to, he can also be very complicated — and definitely a bit of a hypocrite.