'Gilmore Girls' Took a Giant Gamble Casting Alexis Bledel As Rory
Who doesn't love Gilmore Girls? This quaint show premiered on the WB in 2000 and allowed the world to meet and love Lorelai and Rory Gilmore, the single mother and daughter who were also the best of friends.
Gilmore Girls won viewers over with their quirky characters, impossibly quick-witted dialogue, and the heartfelt relationship drama that happened both between lovers and family members. Through the 7 seasons, it was on the air, everyone wanted to move to Stars Hollow and become best friends with Lorelai and Rory.
On top of the fantastic writing, part of what makes Gilmore Girls so great are the perfect casting choices that were made for each of the characters. Lauren Graham absolutely shines as Lorelai, and who could forget Sean Gunn as the slightly-annoying-but-still-lovable Kirk? Although each actor seems perfect for the role they play, the casting directors actually took a big risk when they decided who would play Rory, one of the main characters.
Who plays Rory on 'Gilmore Girls'?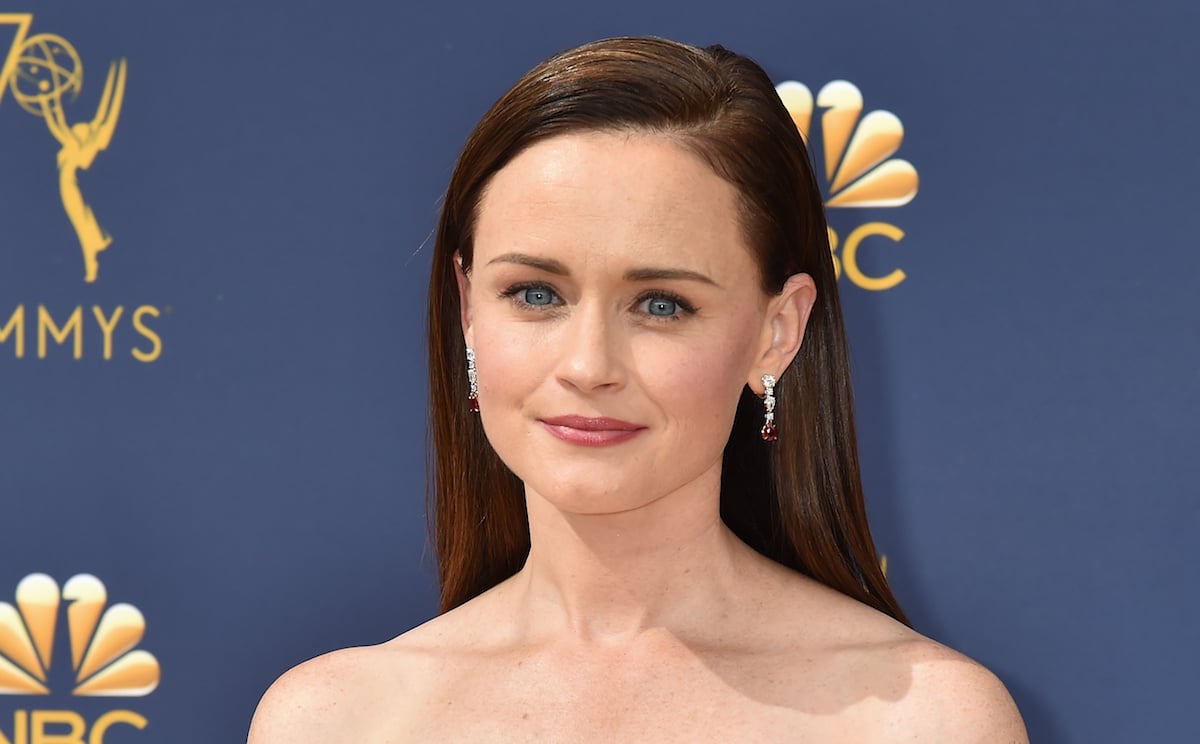 Rory is one of the "Gilmore girls" that the show is named after. When the show first aired, she was a teen girl living in Stars Hollow with her young mom, Lorelai, but as years progress, we see Rory go off to Yale and become a young woman. In contrast to her spontaneous, fun-loving mother, Rory is reserved, studious, and takes herself very seriously. 
One thing that fans love about both of the Gilmore girls is their quick-witted, fast-talking dialogue. Watching Lorelai and Rory have a conversation, interspersed with obscure pop culture references and only pausing for a quick sip of coffee, is one of the best parts of the entire show.
It's obvious that the casting directors really had to be extra-selective about who they chose to play the role of Rory, especially considering that whoever they chose would need to be sharing scenes alongside the legendary Lauren Graham (who plays Lorelai). Who they ended up choosing was a big risk that shocked everyone.
Who is Alexis Bledel?
The casting directors ended up choosing Alexis Bledel for the role of Rory Gilmore.
Bledel was born in Houston, Texas in 1981. She was a shy girl, but her parents encouraged her to overcome that by getting involved in community theater, which gave her some acting skills.
She also had a pretty successful modeling career before being cast in Gilmore Girls. Bledel is notoriously private about her personal life, but she's married to and has a child with Mad Men co-star Pete Campbell.

Although Bledel is probably still most recognizable for her perfect portrayal of Rory in Gilmore Girls, she has also starred in some films and series since then. In 2012 had a recurring role on the award-winning show, Mad Men, where fans got to see a more grown-up side to their beloved Rory.
But Bledel's most critically acclaimed role yet is the one she's playing currently: Dr. Emily Malek in Hulu's enormously successful The Handmaid's Tale. Bledel is so excellent in this role that she's even won her first Emmy for it.
Casting Bledel as Rory was a huge risk
Although Bledel has found enormous success since her Gilmore Girls days, she was a verified "nobody" in Hollywood when the casting directors chose her to play the part of Rory. In fact, outside of her childhood stint in community theater, she had never acted in anything before, and the only time she'd ever been on-screen was as an extra in Wes Anderson's Rushmore.
Bledel was just an ordinary NYU student modeling and waiting tables when she decided to take the leap and audition for Gilmore Girls. We're so glad she did: we can't imagine anyone else playing the fast-talking, introverted Rory!