'Gilmore Girls': Why Did Alexis Bledel and Milo Ventimiglia Break Up?
Gilmore Girls has made a huge comeback over the past few years, aided by the 4-episode reboot that aired on Netflix in 2016.
Younger fans discovered their love for the charming mother-daughter duo, and fans of the original series rewatched the entire 7 seasons, fondly recalling the days when all that mattered was whether you were on Team Dean or Team Jess.
Alexis Bledel, one of the stars of the show, gained the envy of teenage girls everywhere when she started dating her co-star and on-screen love interest, Milo Ventimiglia. A real-life Rory/Jess romance would have been the perfect outcome of the Gilmore Girls universe, but it, unfortunately, didn't work out between them. So what happened?
Rory and Jess were one of the sweetest couples on 'Gilmore Girls'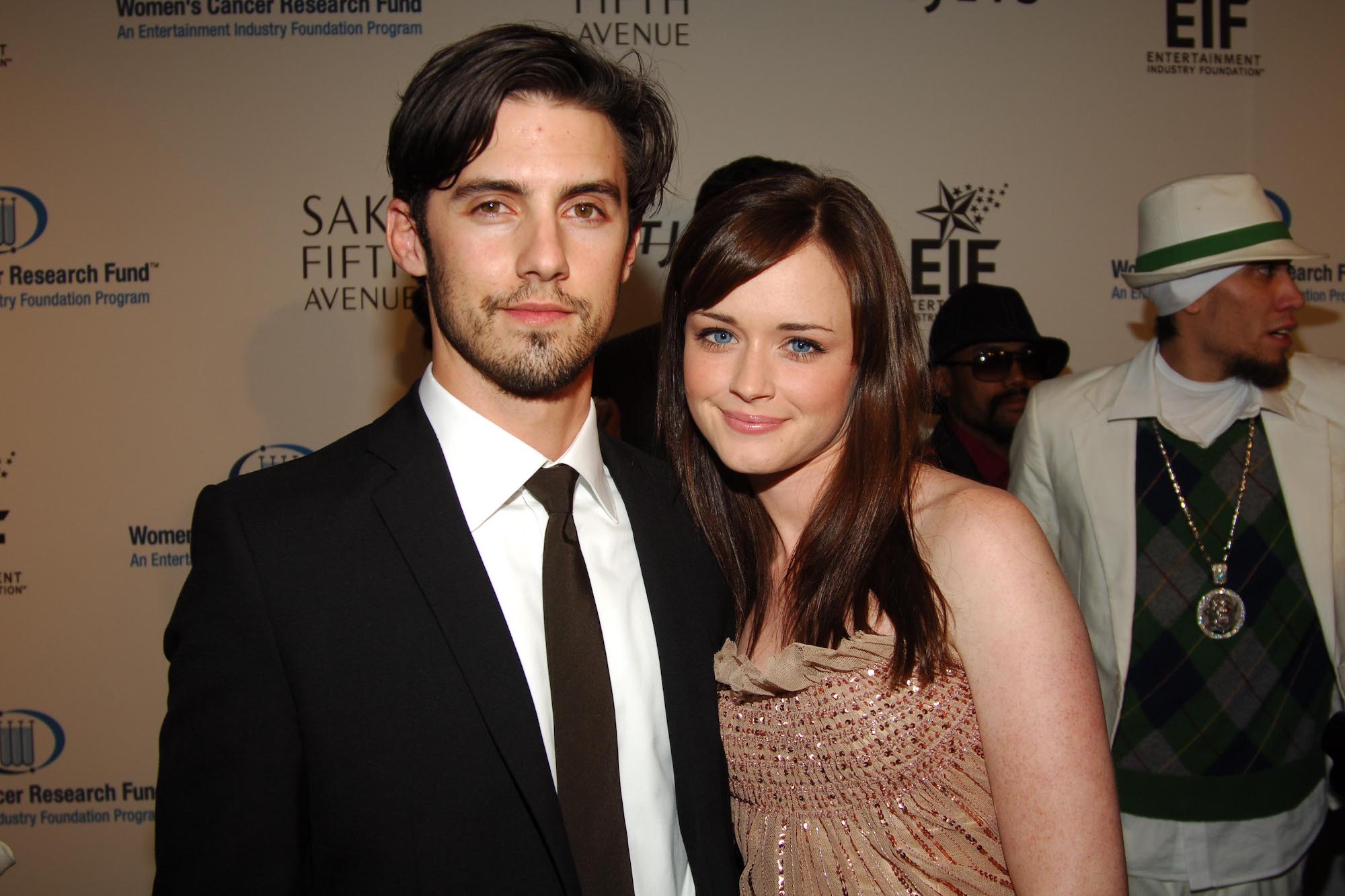 Alexis Bledel was relatively unknown before her role as Rory on the popular series. Playing Rory was the actress' big break; Rory is a titular "Gilmore girl" and one of the main characters of the show, along with Lorelai Gilmore (played fabulously by Lauren Graham). The show is set in picturesque Connecticut town Stars Hollow, where single mother Lorelai and her teenage daughter, Rory, live a simple and quaint life.
Viewers got to watch Rory as she grew into a beautiful, Yale-educated young woman and navigated romantic relationships with one handsome fellow after another.
One of these relationships was with Jess, the local diner owner's nephew played by Milo Ventimiglia. Jess arrives in Stars Hollow with some pretty heavy baggage after his mom decides that she can't control him anymore.
Jess is aloof and slightly dangerous, especially compared to Rory's clean-cut boyfriend, but similar tastes in literature and undeniable chemistry draw them together, and they develop one of the most passionate and romantic love stories lived on the show by either of the two Gilmore girls. 
Alexis Bledel and Milo Ventimiglia dated in real life
It turns out that Bledel and Ventimiglia didn't need to fake that obvious chemistry between their characters — they were actually dating in real life at the time.
Although Bledel has always been notoriously secretive about her private life, it seems that the two got together about a year after Ventimiglia first appeared on the Gilmore Girls set in 2001. Attraction slowly budded between the two as it bloomed between Rory and Jess, and they eventually started a relationship that would last 4 years.
The former couple has never explained why they ended things back in 2006, and we have to admit we're dying inside thinking about what we could have had if Jess and Rory had lived happily ever after. It seems that they were pretty serious for a moment, however; Bledel shared back when they were together that the couple had even discussed marriage.
Are Bledel and Ventimiglia still friends?
To the delight of Team Jess fans everywhere, Ventimiglia made a cameo appearance on Netflix's Gilmore Girls reboot, Gilmore Girls: A Year In The Life.  He was, apparently, able to work with his ex without a problem, and it seems that the two are on good terms.
Although Bledel hasn't specifically mentioned anything about working with Ventimiglia, she's stated how happy she was to see all of her co-stars again. Ventimiglia, when Bledel won an Emmy award for her role in Hulu's Handmaid's Tale, was quoted as saying "I'm very happy for her. She's always been a great actor and I think as long as she's been in the business for her to be recognized."
It seems like things are all good between these former lovers.
Although Bledel is a married woman now, we can't help wondering what it would have been like if Rory had ended up with Jess!