Gina Carano Fired at Lucasfilm; 'The Mandalorian' Actor Is No Longer With the Studio, a Statement Said
Star Wars has long been about hope and the underdogs, and of course was first created by George Lucas as an allegory for anti-authoritarianism during the Vietnam War. However, one of its actors has been on the opposite end of that original message as of late, especially in regards to a lot of current events. And with  #FireGinaCarano trending on Twitter a lot more, Gina Carano's future with Star Wars and The Mandalorian has been a very hot topic. But it's official now; Carano is no longer working for Lucasfilm. 
A new statement from Lucasfilm said that Gina Carano is out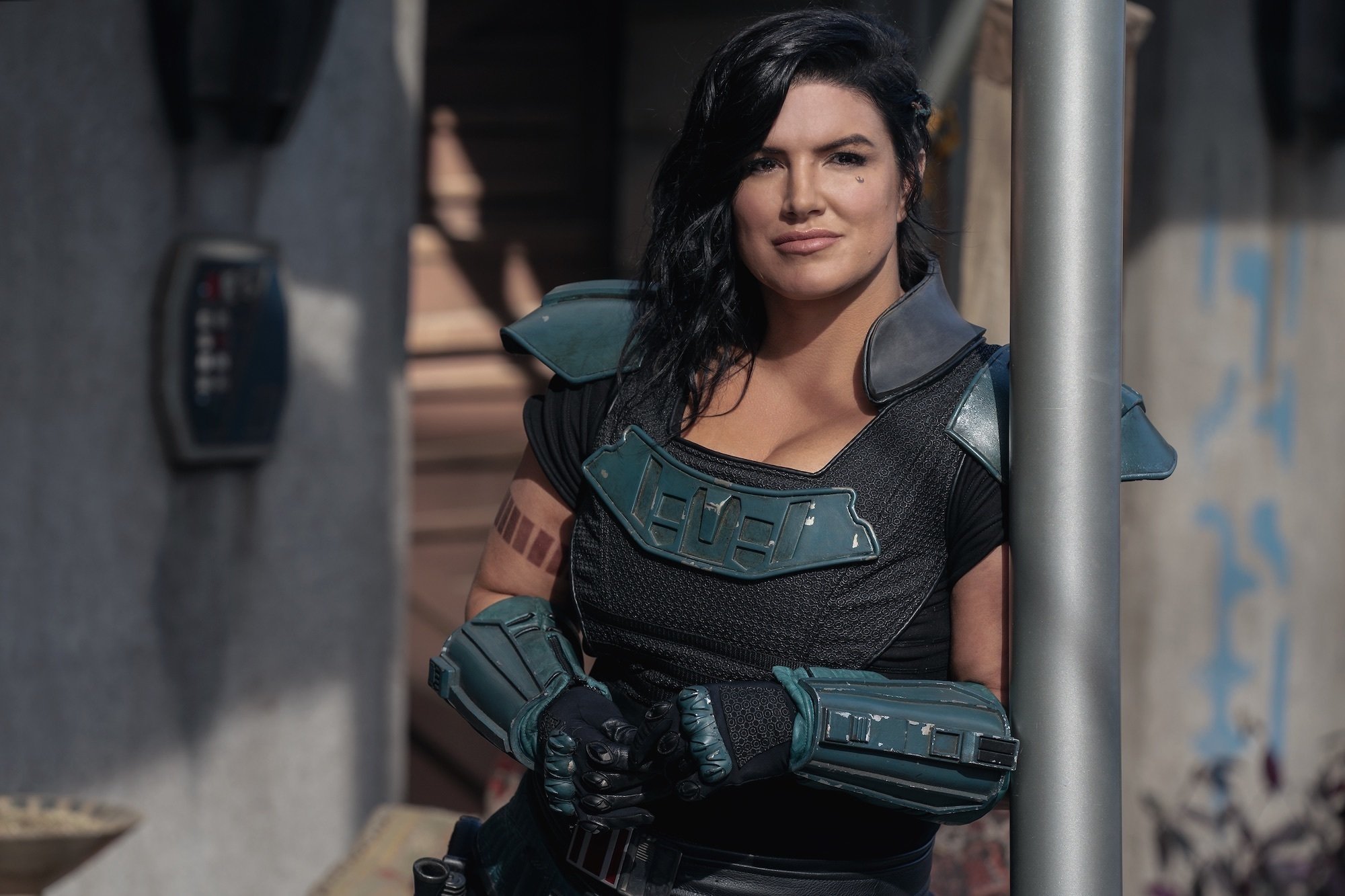 RELATED: 'The Mandalorian': Some Fans Think Gina Carano Needs to Go — Not Just Because of Her Controversial Tweets
On Feb. 10, io9 reported they received a statement from Lucasfilm that confirmed Carano would have no involvement with future Star Wars projects.
"Gina Carano is not currently employed by Lucasfilm and there are no plans for her to be in the future," the statement said. "Nevertheless, her social media posts denigrating people based on their cultural and religious identities are abhorrent and unacceptable."
Carano played Cara Dune, a Rebel Shock Trooper from Alderran who teamed up with Mando in Season 1, after a tense run-in. Then, in Season 2, she took up a more permanent role on Nevarro with Greef Karga. She was then made a marshal for the New Republic. 
This news comes after months of controversial tweets and posts from Carano
It certainly seemed like her character could go somewhere if it were any regular situation. However, Carano's social media activity had rendered her position within Lucasfilm precarious, to say the least. 
As The Hollywood Reporter reported, since November Carano has shared controversial tweets ranging from anti-mask tweets to ones that pointed to voter fraud in the 2020 Presidential election, which were false. Not to mention her transphobic tweets regarding pronouns.
But on Feb. 10, the day that the news broke about her being fired, Carano shared a post on her Instagram account that basically said that "being a Republican today is like being Jewish during the Holocaust," according to The Hollywood Reporter. And that was what really did it for the actor. 
"They have been looking for a reason to fire her for two months, and today was the final straw," a source allegedly connected to Lucasfilm told the outlet.
Before this news, there was speculation that she could appear in the upcoming 'Star Wars: Rangers of the New Republic' show
THR also reported that, before all of the recent controversy and Carano's social media activity, Lucasfilm had planned to make her a part of the upcoming Disney+ series Star Wars: Rangers of the New Republic.
The series was one of many that Lucasfilm and other Disney-owned properties unveiled during Disney's Investor Day in December. While not a ton is known about the series, of course, judging by the title it will focus on the structure of the New Republic and the marshals and rangers that patrol it. Fans saw a bit of that in The Mandalorian Season 2.
And with Cara Dune getting a ranking as marshal, it was suspected that she could join. As The Hollywood Reported noted, that was the initial plan. However, they didn't bring her out in December amidst her growing activity online, and now have scrapped her altogether. 
RELATED: 'The Mandalorian': Gina Carano Thought She Was Playing a Completely Different Character