'Ginny and Georgia': Fans Point Out Plot Holes Before Season 2
Ginny and Georgia is only a few weeks old, but it's already one of the most popular TV shows out. It follows Georgia Miller, a single mother who moves her children Ginny and Austin to a new city following a family tragedy. But unbeknownst to them, she's keeping a big secret about it.
The series was a big hit upon its February debut, earning high marks for its characters and plot. But after rewatching it, there are some things that don't exactly make sense to viewers.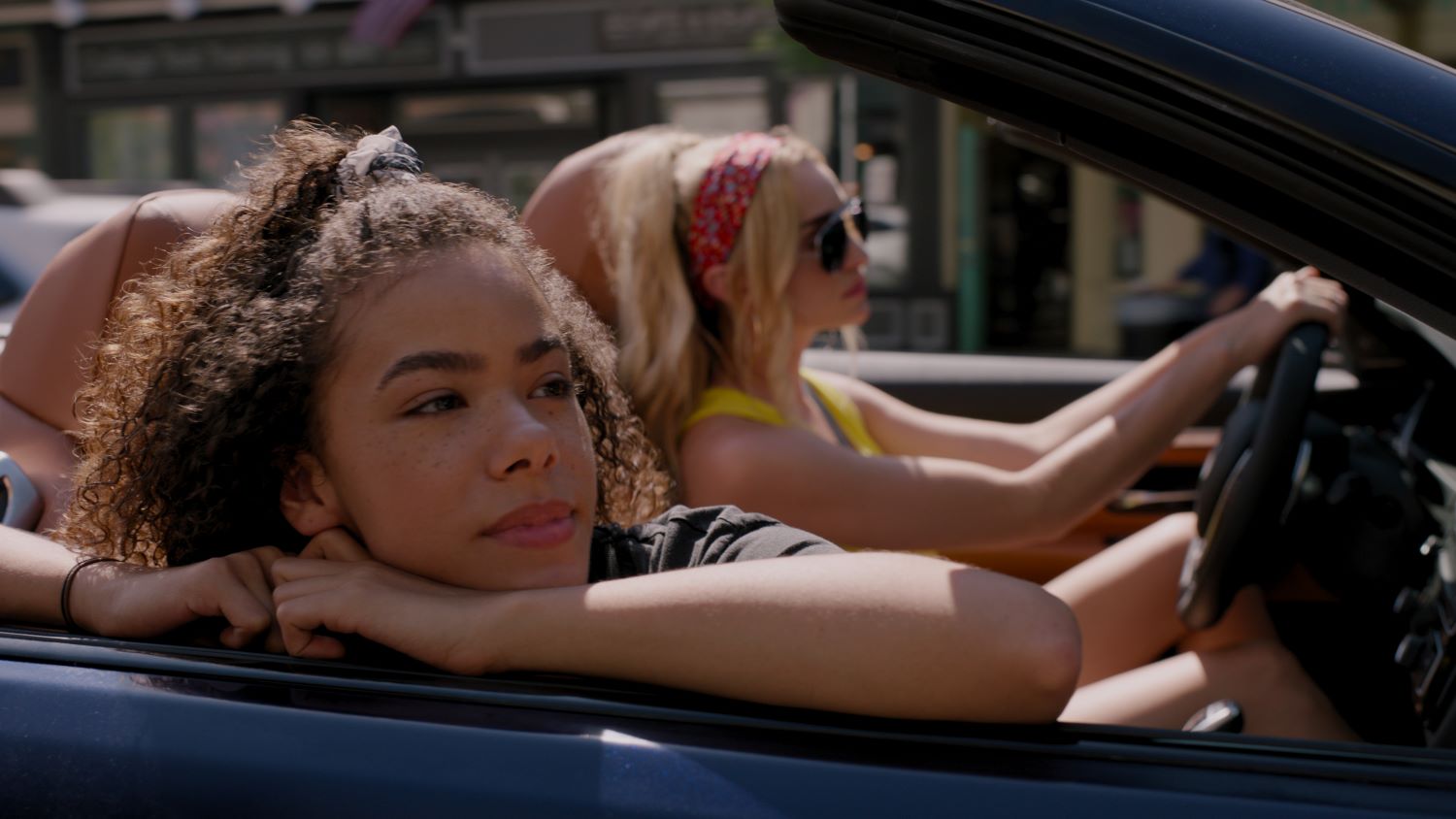 Fans are pointing out 'Ginny and Georgia' pot holes
As the website Express.co.uk notes, fans have pointed out at least two plot holes in the first season of Ginny and Georgia. There's one moment in the show when Ginny and some of her friends steal liquor from her mother before going out to party, leading Georgia to call the cops. After they arrest Ginny, Paul picks her up from jail. But some fans find it bizarre that she was even put in jail and that Paul was able to pick her up when he's not her guardian.
"Juveniles under 18 years do not typically get booked into jail for misdemeanour crimes, least of all minor in possession of alcohol," one fan wrote reportedly online. "Additionally, Ginny would not be released to the custody of the Mayor. Her mom would have been called and she would have been released to her."
In addition to that, others have called out the time when Marcus lost his phone. When he finally found it, it still had a charged battery, despite the number of days that had passed since he lost it. Fans find that hard to believe, especially considering their cellphone's battery lifespan. "Watching #ginnyandgeorgia and hard to believe Marcus' phone battery would last SO long. Mine lasts HALF A DAY!" another fan said, per Hello! Magazine.
RELATED: 'Ginny and Georgia': Netflix's New Series Looks Like 'Gilmore Girls' With a Dark Side
The ending of 'Ginny and Georgia' has also raised questions
Things only got more confusing at the end of the season when Ginny, after discovering the truth about her mother, took Austin and ran away. She didn't explicitly say where she was headed, leaving fans wondering. However, Antonia Gentry (Ginny) previously hinted to TVLine that she's on her way to Zion's house.
"I don't know if you notice, but when she's packing her bag, she grabs the book that Zion gives her, and if you were paying attention, when Zion arrives and is giving her the book, you know that he included an address," she explained.
"He has that secret coded message in it, and she finds out that it's his address to his Boston apartment. So I'm thinking it's pretty reasonable to assume that Ginny might be headed toward Zion, but I don't want to tell people what to think, even though the clues are all there," she continued.
RELATED: 'Ginny & Georgia' Star Explains Why She's 'Pissed' Over the Finale
Fans will get a definitive answer when Ginny and Georgia returns. There's no official release date for season 2 just yet, but it was renewed in April, suggesting it's already in the works.