'Ginny and Georgia': Netflix's New Series Looks Like 'Gilmore Girls' With a Dark Side
It's clear from all the reboots and revivals that television viewers are hungry for the familiar — with a new twist. Perhaps that's why the premise of one of Netflix's new series is ringing some bells for viewers of another popular drama from the past.  Netflix's upcoming Ginny and Georgia is drawing comparisons to Gilmore Girls. Is …
It's clear from all the reboots and revivals that television viewers are hungry for the familiar — with a new twist. Perhaps that's why the premise of one of Netflix's new series is ringing some bells for viewers of another popular drama from the past. 
Netflix's upcoming Ginny and Georgia is drawing comparisons to Gilmore Girls. Is the series simply ripping off the popular mother-daughter show or is there something more — and perhaps darker — going on beneath the surface?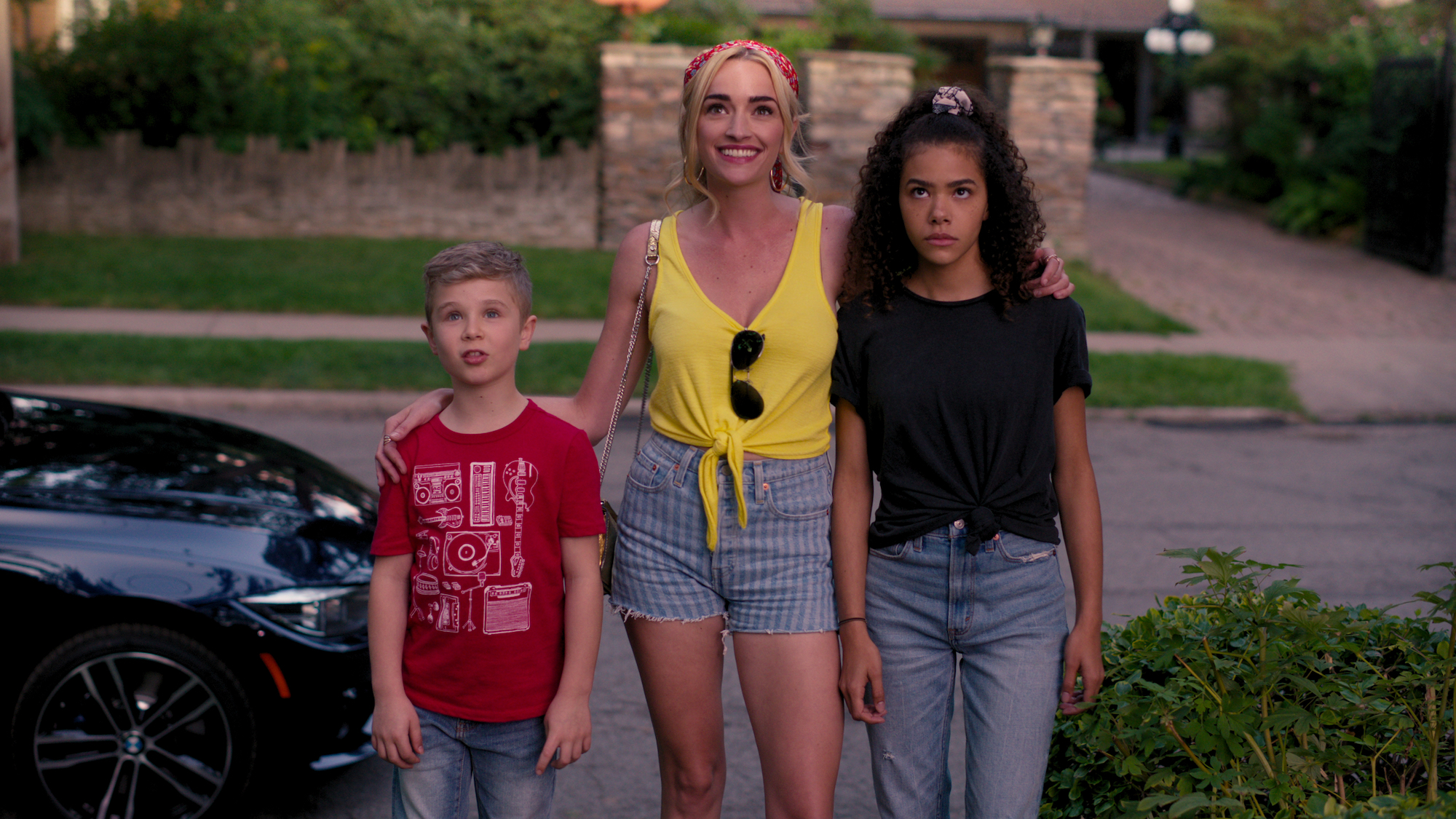 'Gilmore Girls' was a groundbreaking family drama
Family-centered television shows are certainly nothing new. Series like Full House, The Fresh Prince of Bel-Air, Seventh Heaven, and even Leave it to Beaver have long shown that the ups and downs of day-to-day family life can make for popular TV plots. When Gilmore Girls premiered in 2000, however, it made some groundbreaking changes to the common family drama format. 
The series was named for the mother-daughter duo Lorelai and Rory. Soon into the show, viewers learn that Lorelai, a single mom raising Rory on her own and estranged from her wealthy family, had her daughter when she was a teenager herself. In part because of their diminished age gap and in part because of the work they've had to do to make it on their own, Lorelai and Rory have a unique relationship that's more like an intense friendship than most parent-child dynamics. 
Lorelai can sometimes be a source of embarrassment, especially as Rory's friends see her as eccentric and so unlike their own parents. The pair go through plenty of challenges with the world and each other over the course of the series' seven seasons (and one ill-received reboot), but they are always there for each other in the end. 
'Ginny and Georgia' has a lot of 'Gilmore Girl' parallels
It isn't just their alliterative G-titles that have viewers drawing comparisons between the new Netflix series Ginny and Georgia and Gilmore Girls. The trailer for Ginny and Georgia even has Georgia declaring to her daughter Ginny, "We're like the Gilmore Girls, but with bigger boobs." Indeed, there's plenty of dots to connect between the two series. 
Like Lorelai, Georgia had her daughter when she was just a teenager herself. Like Gilmore Girls, the series opens when Ginny is about the age that her mother was when she had her. The two series also seem to share a single mother with a tumultuous love life and a penchant for drawing attention for being the "cool mom" who is more of a friend than a parent. 
'Ginny and Georgia' has a dark streak
While the comparisons with Gilmore Girls are understandable, there are hints that Ginny and Georgia will take a much darker turn. For one thing, the heart of the drama in Gilmore Girls was Lorelai's decision to step off of the path set for her by her incredibly wealthy parents. Over the course of the series, Lorelai and her parents have to work through their complicated, but not unloving, past in order to get to a place where they can all accept one another. 
Ginny and Georgia seems to have a darker secret. There are allusions to the fact that Georgia has moved her daughter from place to place many times over the years. Rory was always deeply rooted in her quirky hometown while Ginny has to be the new girl over and over again. Unlike Lorelai, who was rebelling against a wealthy lifestyle with rigid expectations, Georgia seems to be running from something that threatened her children. She says, "I'd do anything to protect my kids like no one protected me." 
What Georgia is running from and how she keeps it from getting to her kids will likely be at the core of the story, giving it a much different flavor of drama than Gilmore Girls.