'Ginny & Georgia' Renewed for Season 2
'Ginny & Georgia' will not leave fans hanging, as the series is returning to Netflix with season 2.
After fans digested season 1 of Ginny & Georgia when it dropped in February, so many questions and loose ends were left dangling in the wind. The mother-daughter drama swept viewers up with its themes of teen angst, dysfunctional relationships, mental health, and mystery.
Viewers chose sides in multiple disputes and picked their favorite characters, and now it's clear the emotional rollercoaster ride isn't over. Netflix will be bringing more drama to TV screens everywhere as Ginny and Georgia's reign will continue.
As for MANG, Marcus, and Hunter, the jury is still out.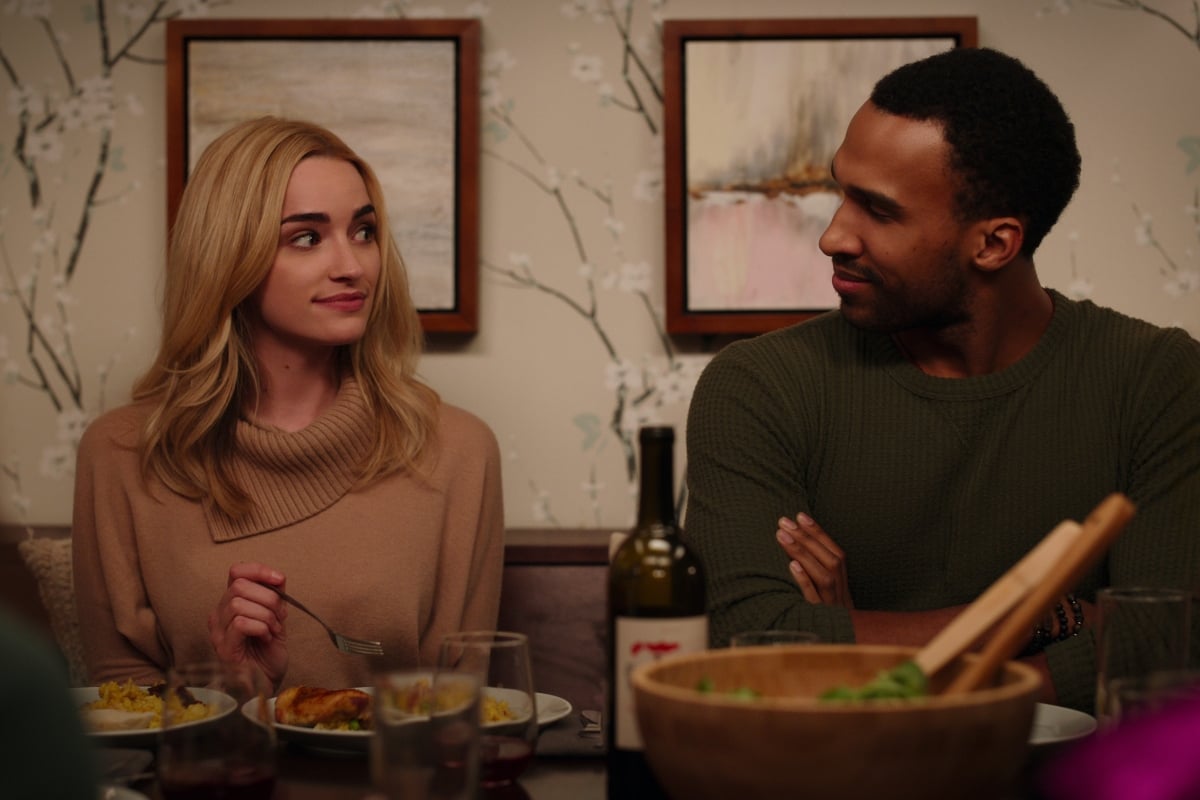 Netflix renews 'Ginny & Georgia' for season 2
Netflix has yet to reveal its total-to-date streaming numbers for Ginny & Georgia, but it seems like viewership was high enough to push it beyond the finish line. The streamer announced that the series has been renewed for a second season.
According to Netflix, executive producers Sarah Lampert and Debra J. Fisher are thrilled about creating a second installment with Brianne Howey (Georgia) and Antonia Gentry (Ginny).
In a statement, the duo said, "We are so appreciative of the incredible response and love you all have shown Ginny & Georgia. We're especially grateful to Brianne and Toni, who set the highest bar every step of the way. We can't wait to return to Wellsbury for Season 2."
In spite of some jabs from Taylor Swift and a faction of her fan base over one line in season 1, the show will go on.
Fans are happy about Ginny and Georgia's next chapter
Mixed in with the love triangles and murder plots, the fractured dynamic between mom and daughter is at the center of Ginny & Georgia.
Season 1 closed out with Ginny riding off with Austin on a motorcycle for parts unknown. Though Lampert and Fisher would not reveal their destination, fans are excited about seeing where the story heads.
Lampert posted the announcement on the Ginny & Georgia Instagram page thanking fans for their support, and the comment section is flooded with excited reactions.
One person is demanding this outcome: "JOE AND GEORGIA BETTER END UP TOGETHER," while others are simply saying, "Can't wait" or "Yay!" Many fans who are celebrating the news are asking when to expect part 2, but it is too early to tell.
Lampert noted that it was her first time creating a show, and others on the team had their "first" experiences too as directors or showrunners. Within its first 28 days, the series was streamed 52 million times.
"We poured ourselves into GnG because we felt like this project was special. We wanted to create something with the audience always in mind. Something fun but emotionally resonant that tackled issues with realism and heart but also had moments of whimsy and camp. We wanted you to enjoy it. We loved you before you met us. Thank you," wrote Lampert.
A peek at what to expect in season 2
Not much has been revealed about plot lines for Ginny & Georgia Season 2, but it is known that Joe will be returning as he's integral to Georgia's story. Viewers will continue to root for their chosen romantic match, but the walls will be closing in on Georgia due to her shaky past.
When Fisher and Lampert spoke to Entertainment Weekly back in February, they teased that Ginny's path may be eerily similar to her mother's — especially as a runaway without a plan. Stream season 1 of Ginny & Georgia on Netflix and stay tuned for more updates.