'Ginny & Georgia' Season 2 Is Happening; Is Taylor Swift to Thank?
Taylor Swift wasn't happy with the Netflix show, 'Ginny & Georgia' after they made a joke at her expense. But is she to thank for the show being renewed for Season 2?
Ginny & Georgia has officially been renewed for Season 2 and fans of the show couldn't be more pleased. The young adult drama premiered on Netflix back in February of 2021 and steadily became a strong performer. Despite this, the show has gotten mixed reviews and has been called out on social media on more than one occasion. In fact, Taylor Swift even called out the show back in March of 2021.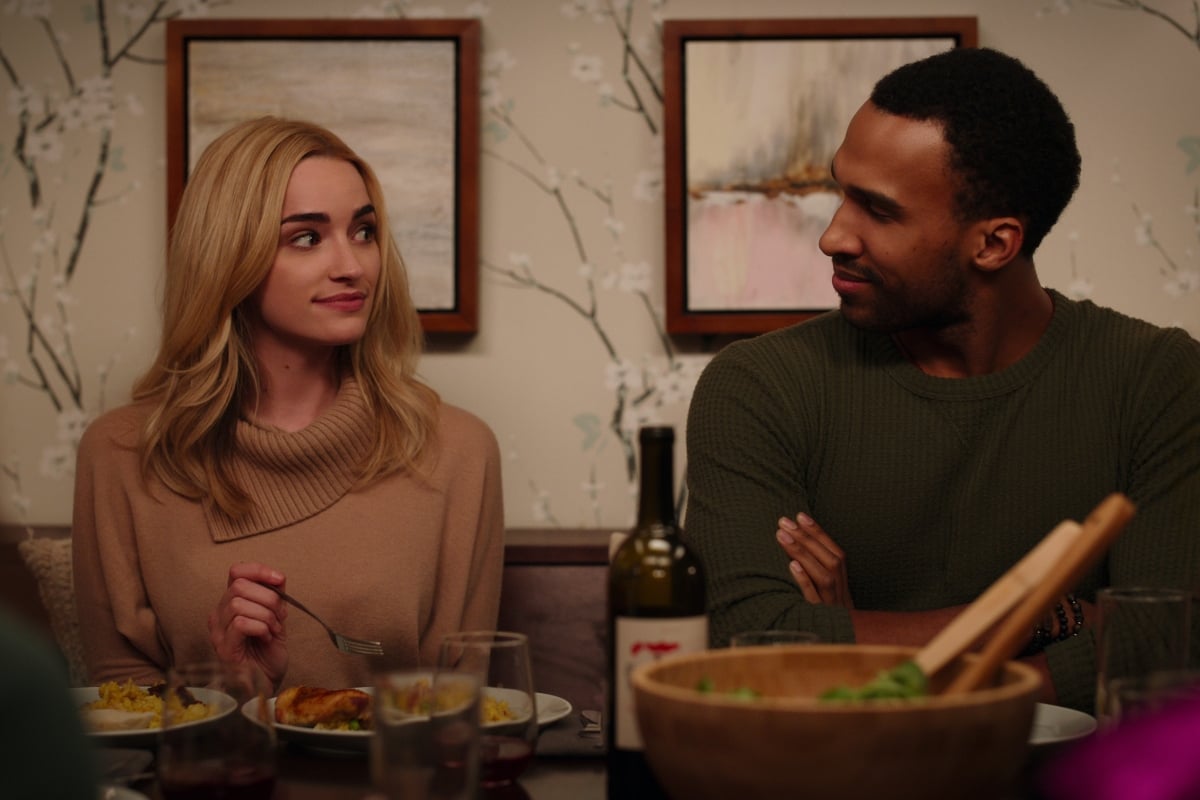 But why did Swift even both addressing Ginny & Georgia? The Fearless (Taylor's Version) artist was offended by a line of dialogue that made a stale joke at her expense. "What do you care? You got through men faster than Taylor Swift," one Ginny and Georgia character said to the other. Naturally, this caused Swities to be outraged and they began demanding respect for the musician on social media. It didn't take too long before Swift became aware of the joke and she took to her Twitter page to address the show.
Taylor Swift calls out Netflix and 'Ginny & Georgia' on Twitter
"Hey Ginny & Georgia, 2010 called and it wants its lazy, deeply sexist joke back," Swift wrote, also sharing the joke that was made about her. "How about we stop degrading hard-working women by defining this horse sh*t as FuNnY. Also, @netflix after Miss Americana this outfit doesn't look cute on you Happy Women's History Month I guess," Swift shared, referencing her documentary that released on Netflix back in January of 2020.
Swift has been very vocal about the sexism she's experienced over the course of her career. The media was obsessed with her dating life for years on end. And even though Swift has been with her current partner, Joe Alwyn, for years, shows like Ginny & Georgia, continue to make jokes at her expense.
Is Swift to thank for the show being renewed for Season 2?
But calling out Ginny & Georgia might not have had the effect that Swift desired. While the show was performing decently prior to her statement, the "right where you left me" singer's statement only increased the number of viewers willing to check out the show. In fact, after Swift's remarks, the show began regularly appearing in Netflix's top 10 most-watched series. In fact, Swift may have inadvertently helped greenlight Season 2 of the show.
Netflix takes a ton of things into consideration when determining whether or not to renew a series. However, viewership and a fan base are definitely huge factors that are considered. Deadline reported the Ginny & Georgia was watched by 52 million subscribers within its first 28 days. However, Netflix counts a view as anything over 2 minutes. Since Swift called out the show on March 1, 2021, it's fair to say she contributed to the show's views.
Does 'Ginny & Georgia' have a future beyond Season 2?
Of course, it's possible that Ginny & Georgia may have gotten renewed for Season 2 without the Taylor Swift controversy. However, Swift calling them out led to the show trending and getting a ton of publicity. It'll be interesting to see if the show eventually gets a third season without the drama.