'Ginny & Georgia': Why Maxine Looks So Familiar
Netflix's Ginny & Georgia hit the streaming platform on February 24, and the show has already got people trying to put all the pieces together. Described as Gilmore Girls with a bit more bite, the Netflix original tackles many, many sociocultural issues, as well as various interpersonal dynamics. 
In the show, Maxine is Ginny's new best friend in town; Maxine takes a liking to Ginny (played by Antonia Gentry) when she and her family (single mom and brother) move to Wellsbury, Massachusetts. Yet, Maxine may look quite familiar, and you likely remember her from a few well-known TV shows. Sara Waisglass is the actor behind Maxine, and she is quite familiar with the teenage drama realm of content.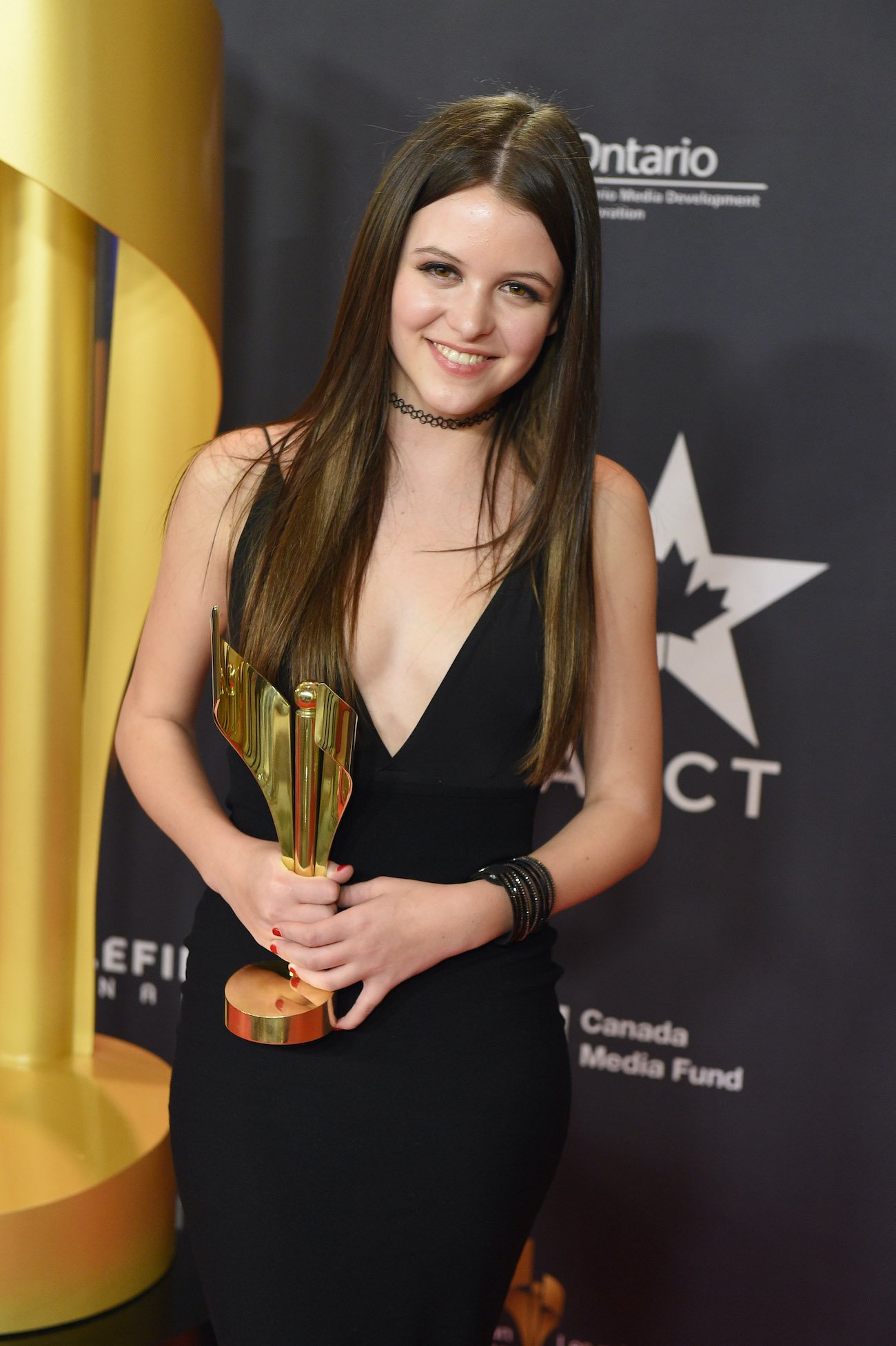 Waisglass and 'Degrassi'
While Waisglass has been in a handful of TV shows and movies, she starred in several Degrassi installments: Degrassi: The Next Generation from 2013 to 2015, Degrassi: Don't Look Back (the 2016 TV movie), and Degrassi: Next Class from 2016 to 2017. She played the same character each time: Francesca "Frankie" Hollingsworth. 
Frankie Hollingsworth is a senior at Degrassi Community School. She is the character who yearns to be the perfect daughter — each mistake is a blemish on her otherwise perfect life resume. Frankie has a twin sister Hunter and an older brother Miles. 
While most known for Degrassi, Waisglass has starred in a handful of other shows and movies that may ring a ball. 
Waisglass was in 'October Faction,' 'Holiday Joy,' and more 
Maxine of Ginny & Georgia also played Madison St. Claire in October Faction. October Faction was a dramatic series with a monster-hunting plotline at the center. The Netflix original starred Tamara Taylor, Gabriel Darku, J.C. Mackenzie, and Aurora Burghart. Waislgass played a recurring character. 
Waisglass plays a teenager who attends the same school as the teenage protagonists in the film: siblings who do not know their parents work for a secret organization responsible for understanding monsters and keeping the world safe from them. 
Waisglass also starred in the short-lived TV series Holly Hobbie, which ran from 2018 to 2019 as Lyla. She also starred in 2019's An Assortment of Christmas Tales in No Particular Order, Killjoys, Holiday Joy, and more. Ginny & Georgia marks her first major role arguably since her run in Degrass.