'Girl Meets Farm': Make 1 Easy Swap and Molly Yeh's Gingersnap Icebox Cake Is a No-Bake Dessert
Want cake in the summer without turning on the oven? Food Network star Molly Yeh's got it covered. The Girl Meets Farm host's Gingersnap Icebox Cake becomes a no-bake dessert with one easy swap.
Molly Yeh makes homemade gingersnaps for this Girl Meets Farm recipe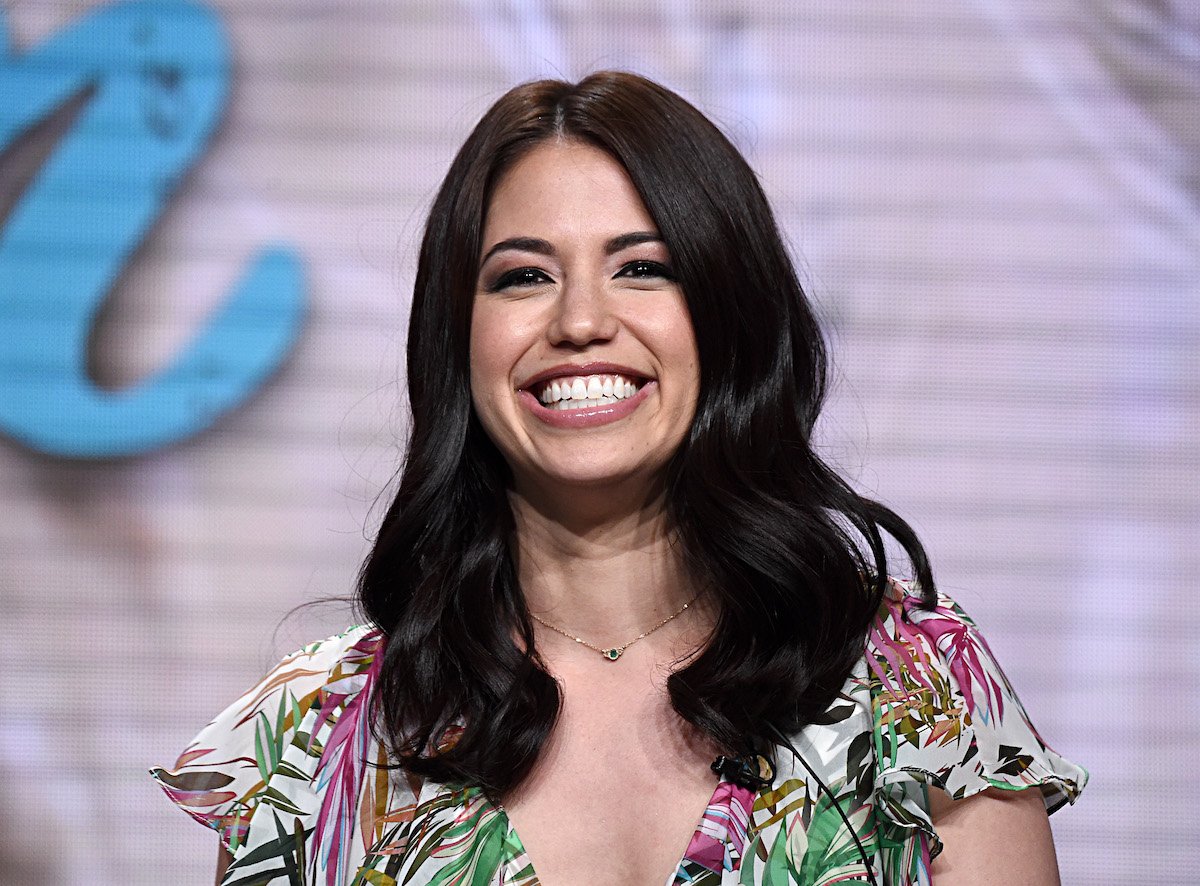 RELATED: 'Girl Meets Farm': Molly Yeh's Halva Magic Bars Are an Easy 1-Pan Dessert
The My Name is Yeh food blogger and cooking show host goes all out when it comes to making this dessert. Her Gingersnap Icebox Cake recipe calls for homemade gingersnaps. The 32-year-old combines spices — cinnamon, ginger, cloves, and more — to make the cookie dough. 
Then Yeh forms a log with the dough before putting it in the fridge to chill. Finally, she slices the dough to make small, round cookies. After 10 minutes in the oven she's left with freshly baked gingersnaps.
Buy store-bought ginger cookies to make Yeh's Gingersnap Icebox Cake a no-bake dessert
RELATED: 'Girl Meets Farm': Molly Yeh's Popcorn Salad Might Be the Most Controversial Salad on the Internet
Following Yeh's recipe exactly, homemade gingersnaps and all, is certainly an option. But that would mean turning on the oven. And in the summer it's all about beating the heat. 
So take a break from the oven and skip making Yeh's homemade gingersnaps. Buy them from the grocery store instead and turn her Gingersnap Icebox Cake into a no-bake dessert. Using store-bought cookies wouldn't just make the cake a no-bake dessert. It'd also simplify the recipe and cut back on the time it takes to make the cake.
Without having to make homemade gingersnaps all that's left to do is make the creamy, coconut filling and layer it with the cookies. Using store-bought cookies is an easier and less time-consuming alternative to Yeh's recipe and, in the summer, who doesn't want dessert on the table even faster?
The Girl Meets Farm Gingersnap Icebox Cake has 5 stars
Yeh's icebox cake gets high marks on Food Network's website. Featured in two episodes of Girl Meets Farm, "Simple Shabbat Dinner" and "Perfect Sunday Morning Breakfast," the recipe averages five stars. At the time of publication it's only been reviewed twice but both reviewers loved the cake.
One called it "so good" before giving it five stars. The other praised it for being a "refreshing dessert on a hot summer day!" They went on to describe their experience making the "delicious dessert." The reviewer advised others to follow Yeh's tip for shaping the gingersnap cookie dough bench — use a bench scraper and parchment paper — calling it "completely foolproof." They went on to say "the combinations of flavors – coconut, ginger, and lime – makes this a memorable dessert"
So skip making the gingersnap cookies from scratch or at least save it for the cooler months. For now, use store-bought cookies and make Yeh's icebox cake a no-bake dessert. Another option is to make her other no-bake desserts, homemade Snickers and Girl Meets Farm Whipped Cheesecake.