'Girl Meets Farm': Molly Yeh's Halva Magic Bars Are an Easy 1-Pan Dessert
Want something sweet but don't want to dirty a lot of dishes? Food Network star Molly Yeh has the answer: Halva Magic Bars. The celebrity chef's recipe comes together in one pan making for easy assembly and an even easier clean up. 
Molly Yeh hosts 'Girl Meets Farm' on the Food Network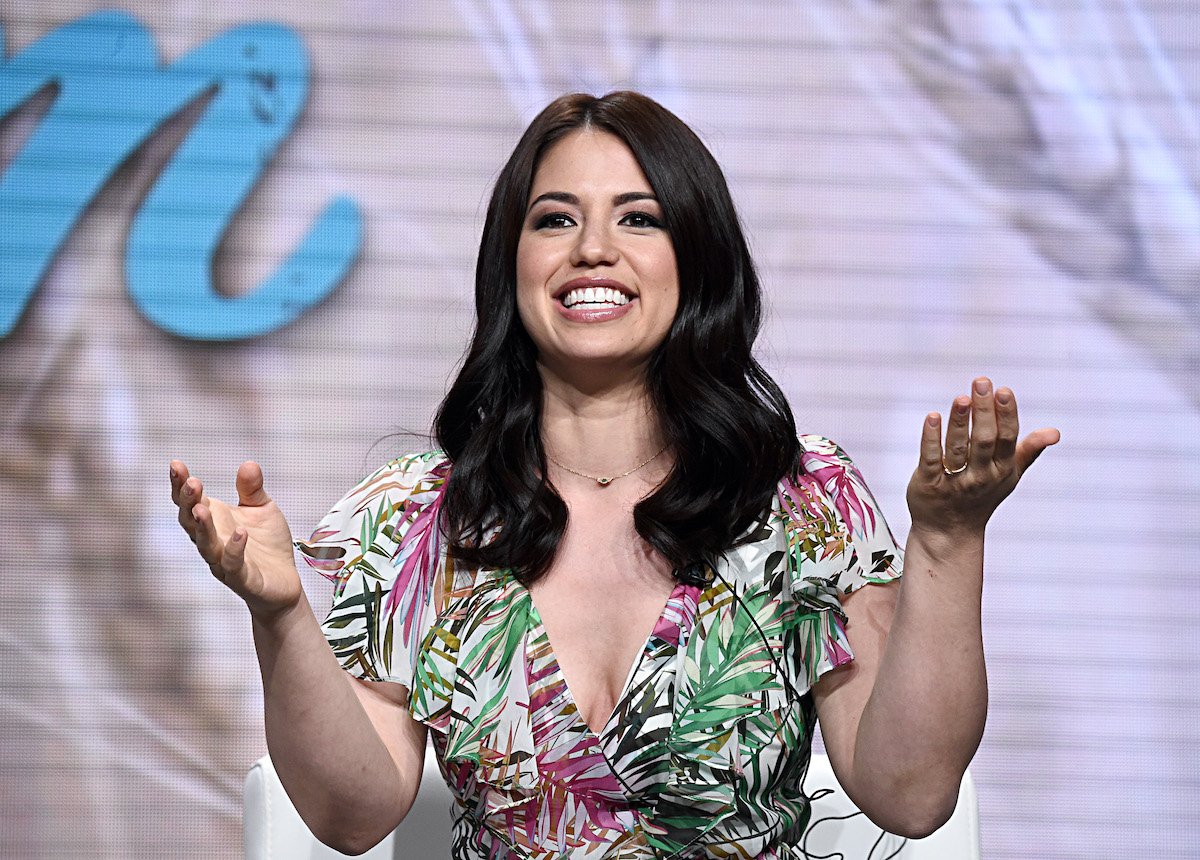 Yeh is the star of her own Food Network cooking show called Girl Meets Farm. She lives on a sugar beet farm near the North Dakota-Minnesota border with her fifth-generation farmer husband she affectionately refers to as "Eggboy."
Before moving to the Midwest Yeh's life looked very different. She lived in Brooklyn, New York, after graduating from The Juilliard School with a percussion degree. These days she spends her time filming Girl Meets Farm in her farmhouse kitchen. When she's not in front of the camera Yeh's likely to be found updating her food blog, My Name Is Yeh, which she's had since 2009.
Molly Yeh's Halva Magic Bars a 1-pan dessert
One look at the layers on Yeh's Halva Magic Bars and it may seem like they take a lot of work. On the contrary, they come together in a matter of minutes. The best part is they can be assembled in one pan. According to Yeh, that's part of what makes them "magic." 
"They're chewy and sweet and literally magic because they're all made in the same pan," she said on Girl Meets Farm. "I just add every ingredient to the pan and bake it."
Featured on the Girl Meets Farm episode titled "Midwest Classics," Yeh puts a spin on traditional magic bars. She combines typical magic bar ingredients with some unique additions to form unusual flavor combinations. 
Two examples are halva and rosewater.  The Molly on the Range author includes them in her magic bars, according to Food Network, along with classics such as shredded coconut, sweetened condensed milk, and crushed graham crackers.
How to make Molly Yeh's Halva Magic Bars
Yeh's Halva Magic Bars start just like many other desserts, with butter. She melts butter in the baking dish she's going to use to assemble the bars. Then she gets to work on the first layer. Yeh presses crushed graham crackers in the bottom of the pan. Next she adds chocolate, halva, and nuts. 
To keep from dirtying another bowl, Yeh pours some sweetened condensed milk over the bars. That way there's room in the can for her to add rosewater and pure vanilla extract. However, the rosewater's optional. Yeh said on Girl Meets Farm it's fine to leave it out and the bars will still taste good. Finally, the cooking show host sprinkles shredded coconut over the top and bakes the bars. Yeh's left with gooey, chewy Halva Magic Bars and only one dish to clean.