'Girl Meets World': Ben Savage Had High Hopes for the Show's True Purpose
One of the most iconic TV shows of the '90s was the Boy Meets World which told the coming of age story of Cory Matthews. The show lasted seven memorable seasons as it followed Cory and his friends navigating the road to adulthood. There is little question as to why this show deserved a reboot; Girl Meets World debuted in 2014, and the actor behind Cory, Ben Savage, had high hopes for the show's true purpose.
'Boy Meets World' was on iconic '90s show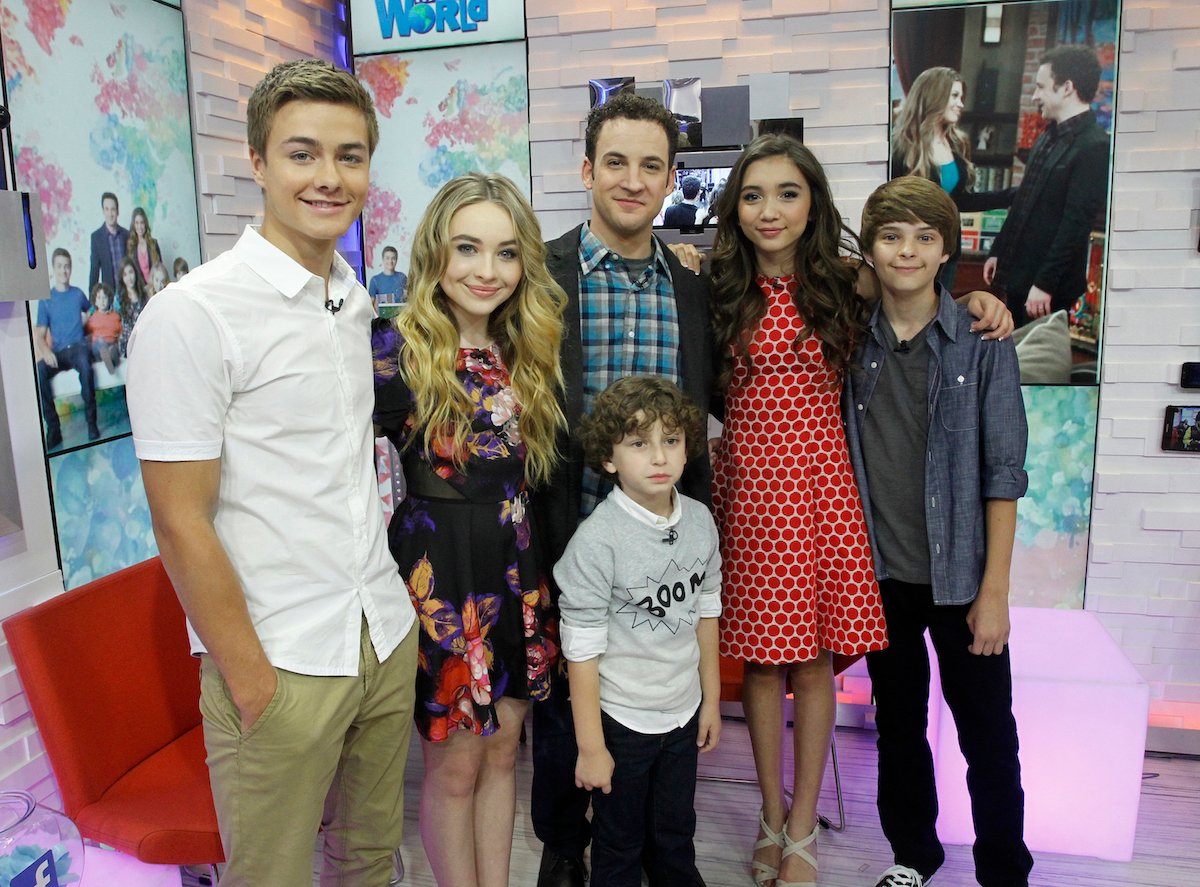 In 1993, the world was introduced to Boy Meets World. The beloved show featured sixth-grade Cory Matthews and his friends, most notably Topanga and Shawn. Matthews was the middle child of a middle-class family, and the show centered on everyday life as well as the trials and triumphs of aging. Through the seven seasons, the gang aged, and the show eventually showed Matthews and Topanga marrying.
Throughout the series, Boy Meets World addressed material with a rawness and honesty that attracted viewers of all ages. The show touched on subjects that children of the 90s relate to even now. The writers did not shy away from touchy subjects. In fact, Disney has now banned several episodes due to the material discussed. 
What were Ben Savage's hopes for 'Girl Meets World'?
The memorable characters, humor, and relatable storylines made Boy Meets World one of the most beloved shows of the 90s. Not surprisingly, the idea to create a spin-off for a new generation was born. The new show still features Savage, who was married to his childhood sweetheart, Topanga. Together they have two children, Riley and Auggie. 
The show centers on Riley, who was entering seventh grade when the series premiered. Much like Boy Meets World, Girl Meets World follows Riley and her friends as they come of age. The show was never intended to pick up where the previous series ended or replicate it in any way, however.
As Savage explained to Time, "If we just did the continuation of Boy Meets World, that would be fun for a few minutes, but we want to do another seven years for a brand new generation. That's our intention, and that's our hope, and I think we're off to a pretty good start."
Indeed, children of the 2000s encounter different challenges from previous generations. Today, children's lives are different and involve technology like cell phones, computers, and social media. Savage emphasized in interviews that the show hoped to address and positively impact children of the current generation rather than replicate the original series.
'Girl Meets World' only lasted for three seasons
Although fans of Boy Meets World might have hoped for a nostalgic take on their childhood favorite, Girl Meets World was not intended for their demographic. Whereas Boy Meets World sometimes had heavy topics including sex, drugs and alcohol, and domestic violence, Girl Meets World chose to steer away from mature storylines. The new series premiered on the Disney Channel. The show's platform immediately impacted the target audience, as Girl Meets World was created with a much younger audience in mind. 
This could, in part, explain why the spin-off did not fare as well as its predecessor. Although the concept of Girl Meets World was promising, the series was not as successful as Boy Meets World. The show's premiere was highly anticipated and brought in an impressive 5.16 million viewers, but the average was only 1.5 million viewers by the third season. Whereas Boy Meets World aired for seven seasons, Girl Meets World lasted only three seasons and 69 episodes.