'Girl Meets World': Sabrina Carpenter's Disney Success Was Inspired By Former Stars
Sabrina Carpenter is not an ordinary 22 year old. The actor has already racked up more than 50 acting credits to her name and released several hit songs, and from the looks of it, she's just getting started. Carpenter didn't initially gain fame as a Disney star, although it made up a significant portion of who she ultimately became.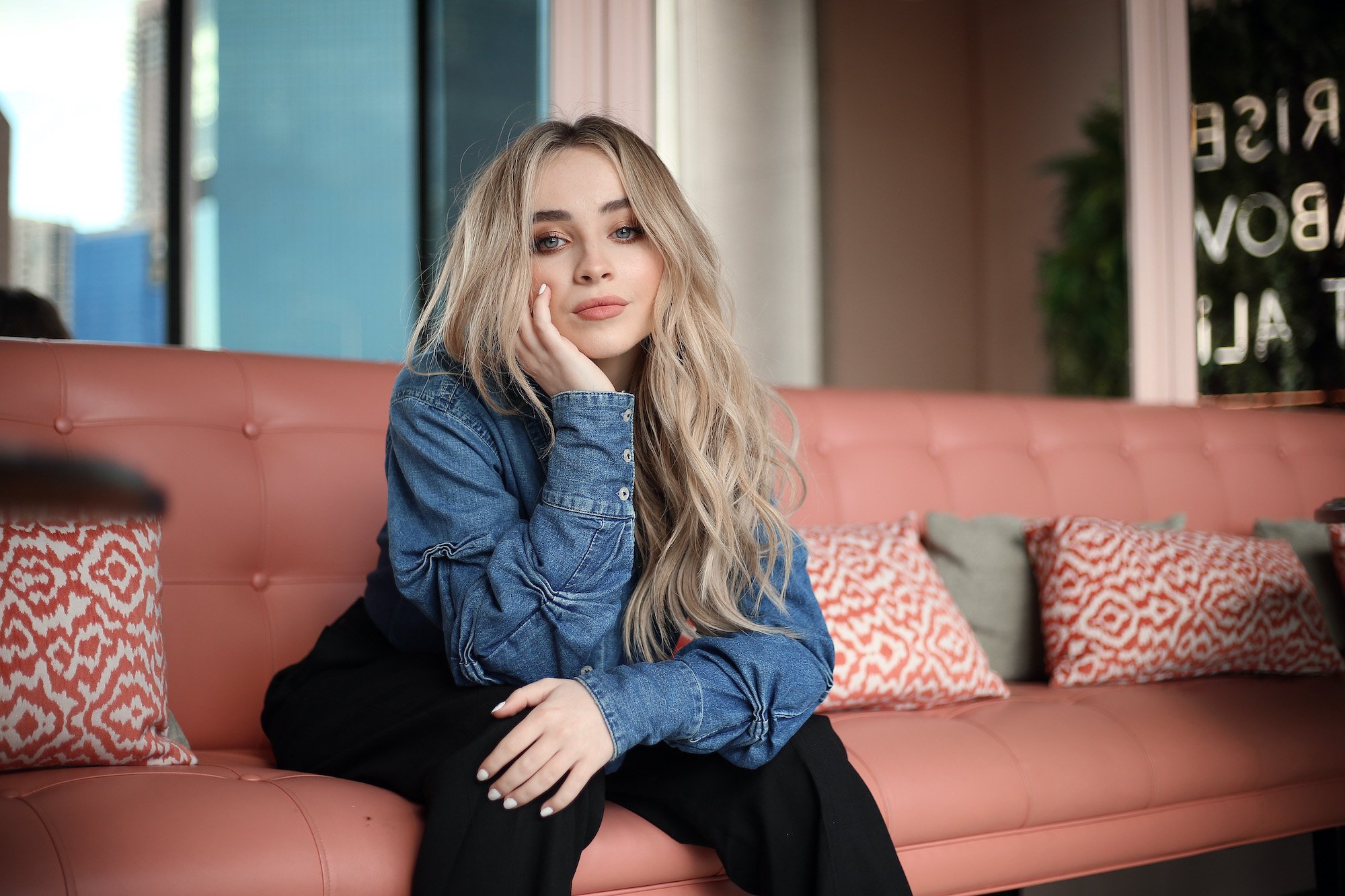 The actor started on meatier roles before advancing to family-friendly ones. Carpenter today has a firm standing in the acting scene but is notably known for her role in Girl Meets World. The actor mentioned that she sourced inspiration from former Disney stars to excel in the network.
Carpenter began acting at a young age
Carpenter started acting at a young age. Carpenter's first role was as a guest on Law & Order: SVU in 2010, where she played a sexual assault victim. The star admitted that the role was a tough one to pull off and made acting a reality for her. She explained that the role enabled her to become the entertainer she is today, explaining:
"… after that, I was like 'oh wow there is so much more to this than just knee slap jokes, which I think is why I appreciated acting so much because I found that … every project is so different".
Less than two years after her SVU appearance, Carpenter landed a role on The Goodwin Games, playing a Young Chloe. She also booked a role in the Disney channel Gulliver Quinn and ABC's Unprofessional. In 2013, Carpenter appeared in Horns and performed a song for Disney Fairies: Faith, Trust, and Pixie Dust called 'Smile,' which charted on Radio Disney.
Carpenter sources inspiration from former Disney stars
In 2013 the star landed a significant role in the Disney Channel's Girl Meets World playing Maya Hart. Before her big break with the Disney spinoff, Carpenter had shot a pilot for another Disney show Napoleon Dynamite, but the show never got picked up. Although becoming a Disney star seemed inevitable for the actor, Carpenter explained that it wasn't a sure thing as "there aren't a lot of lead roles for kids, especially ones that focus on them and their story."
Carpenter was also very picky about the types of Disney shows she would do. She wanted to take on a show that focused on real-life issues, and Girl Meets World just so happened to do that. Although Carpenter had always known she wanted to pursue a career in music, she got inspired when she was only six years old by watching Miley Cyrus sing and act in her show Hannah Montana.
According to Screen Rant, Cyrus helped Carpenter realize that she could make a career out of her passions. Cyrus isn't the only Disney star who helped Carpenter on her Disney journey. The 22-year-old also found inspiration in watching Selena Gomez sing and act in Wizards Of Waverly Place.
What is Carpenter doing now?
After wrapping up filming for Girl Meets World in 2017, Carpenter began paying more attention to her music. She worked with several names in the music industry, including Mike Henry, The Vamps, Lost Kings, and Jonas Blue. She also landed a significant role in the 2017 film The Hate You Give alongside Amandla Sternberg.
In 2019, she went on the Singular tour and released more songs that year. 2019 was a busy year for the star as she was also cast in the Netflix film Tall Girl as Harper in January 2019. In September, she joined the cast of Clouds and announced that she was working on her fifth studio album. Carpenter also found success on Broadway in 2020 when she was cast as Cady Heron in Mean Girls. She released her single 'Skin' in February of 2021.
RELATED: 'Work It': How Much Dance Experience Did Sabrina Carpenter Really Have Before Getting Cast in the Netflix Movie?