'Girl Meets World': Why the 'Boy Meets World' Spinoff Failed
There aren't many '90s TV shows to find the success of Boy Meets World, so it was only a matter of time before we'd see Cory and Topanga take on a spinoff like Girl Meets World. Despite the significant buzz and anticipation surrounding the premiere of Girl Meets World, the series was just unable to take off like its counterpart.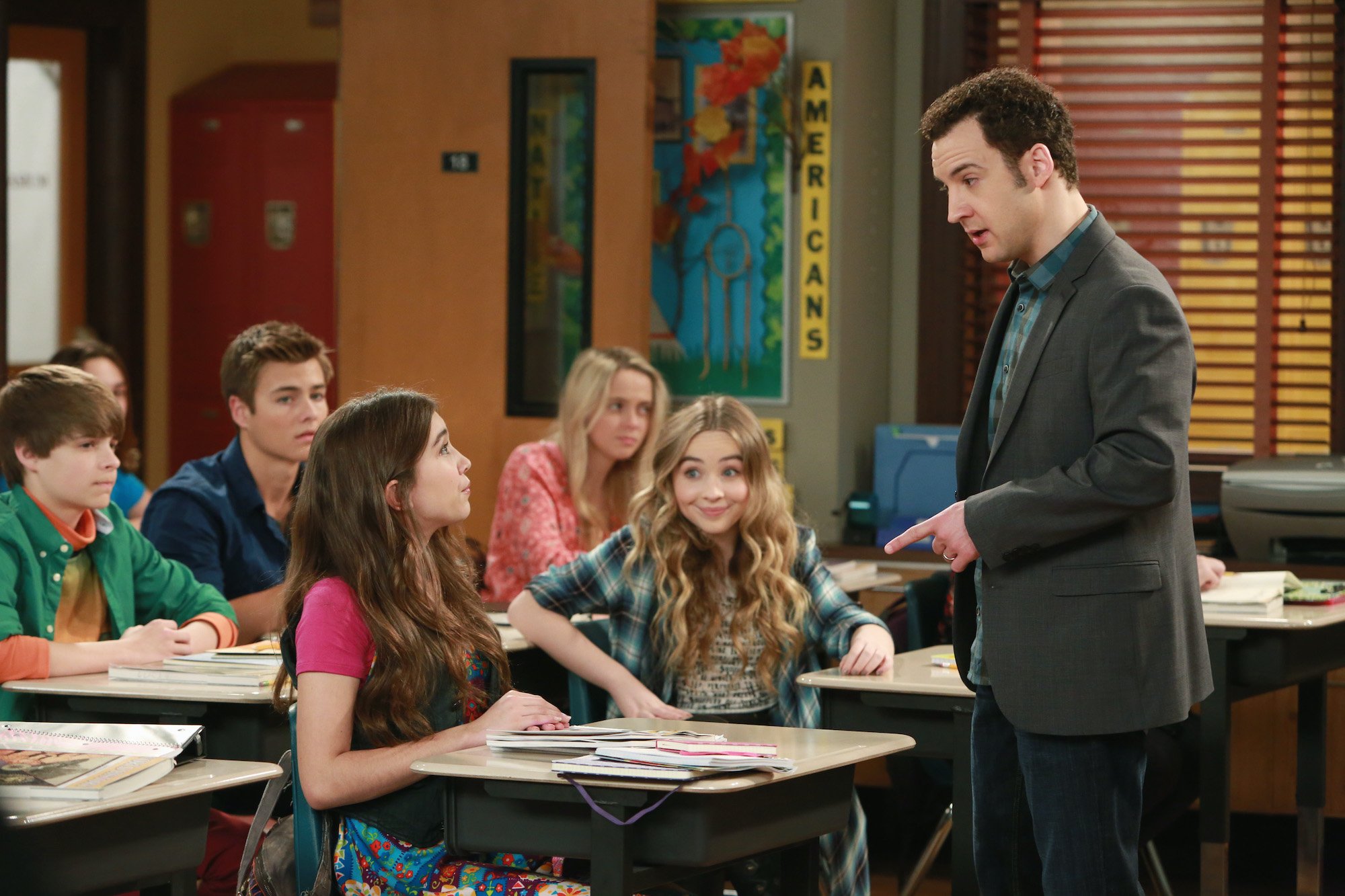 While there's no definitive reason for the show's lack of success, we have a guess about what may have contributed to its cancellation. Fortunately, it seems the show's stars have gone on to succeed in their careers nonetheless.
'Girl Meets World' revived 'Boy Meets World' for '90s babies
After significant success with Boy Meets World in the '90s and the continued love for the show, it came as no surprise when Disney announced there would be a spinoff in their new series Girl Meets World. Even better, they brought back Cory and Topanga as parents and some fun other surprises.
The anticipation was through the roof.
Decades later, we follow Cory and Topanga's 12-year-old daughter Riley as she 'meets the world' like her dad once did. Staying true to the original series, this one is located in New York City, where fans saw the original stars heading in the BMW finale. Riley and her friends bring in a new style and modern-day challenges, but the same wholesome family comedy remained prevalent.
Ratings dropped by nearly half by season three compared to the show's premiere
Despite the incredible buzz around Girl Meets World during its premiere in 2014, Disney just couldn't steer it into the same success as Boy Meets World. Forbes informs that the "show's audience shrank from a stellar 5.16 million viewers for the series premiere to an average of 1.5 million viewers in its third season."
While this is the obvious reason for its cancellation following season three, many fans are wondering what went wrong for a show with so much potential — I mean, they were able to bring back CORY AND TOPANGA!
Many people struggled with comparing the two shows, and since Boy Meets World had years of development behind it and Girl Meets World only made it three seasons, the ladder couldn't match up. The truth is, GMW could have been comparable if Disney gave it a chance.
Most fans watching the new show were '90s babies who grew up with the show's characters — relating to Cory and his group. Today, the same teenage struggles aren't relatable to parents tuning in, and the kids watching didn't get the opportunity to grow up with Riley and her friends, forming the same bond. Who knows what could've been said about the show in a couple of decades if they had?
Some stars were still able to bounce back after its cancellation
Thankfully, everyone made it out just fine. Since the series ended, Corey Fogelmanis (Farkle) has been in Prank Me, Into the Dark, and two movies. Peyton Meyer (Lucas) has since been in Versus, American Housewife, and has a role in Work It in progress. And of course, leading lady Rowan Blanchard (Riley) has appeared in A Wrinkle in Time, The Goldbergs, and write a book called Still Here.
Notably, there's also the Girl Meets World's Maya Hart actor, Sabrina Carpenter, and Zay actor Amir Mitchell-Townes. Not only did the Carpenter get her breakthrough from Disney's spinoff, but then she went on to star in films like Horns, Tall Girl, The Hate U Give, Adventures in Babysitting, Sofia the First, and Milo Murphy's Law — all the while, making music for Disney theme songs and albums like Eyes Wide Open, Evolution, Singular: Act I, and Singular: Act II. 
As for Mitchell-Townes, he followed a similar path as a rapper and actor, even making a collab with his GMW co-host on her song "Hold Tight" on Singular: Act I. He's been on the TV series Person of Interest and Power Book II: Ghost and has a role as Marcus in Puzzled in post-production. Meanwhile, he has also released music under the names AMIRacle and UHMEER.
RELATED: Danielle Fishel Gives a Big Difference Between Her Experiences on 'Boy Meets World' and 'Girl Meets World'