'Girlfriends': Diana Ross Made One of Tracee Ellis Ross' Castmates 'Highly Anxious'
Throughout the years, actor Tracee Ellis Ross has shared her experiences of growing up with her mother, Motown legend Diana Ross. Although she says her mom always treated the Black-ish star and her siblings like normal kids, she realized how privileged her childhood was.
In addition to spending her childhood in the spotlight, Ross' mother's presence was palpable among her Girlfriends co-stars. One of them even became intimidated by the Supremes lead singer before she visited Ross on set.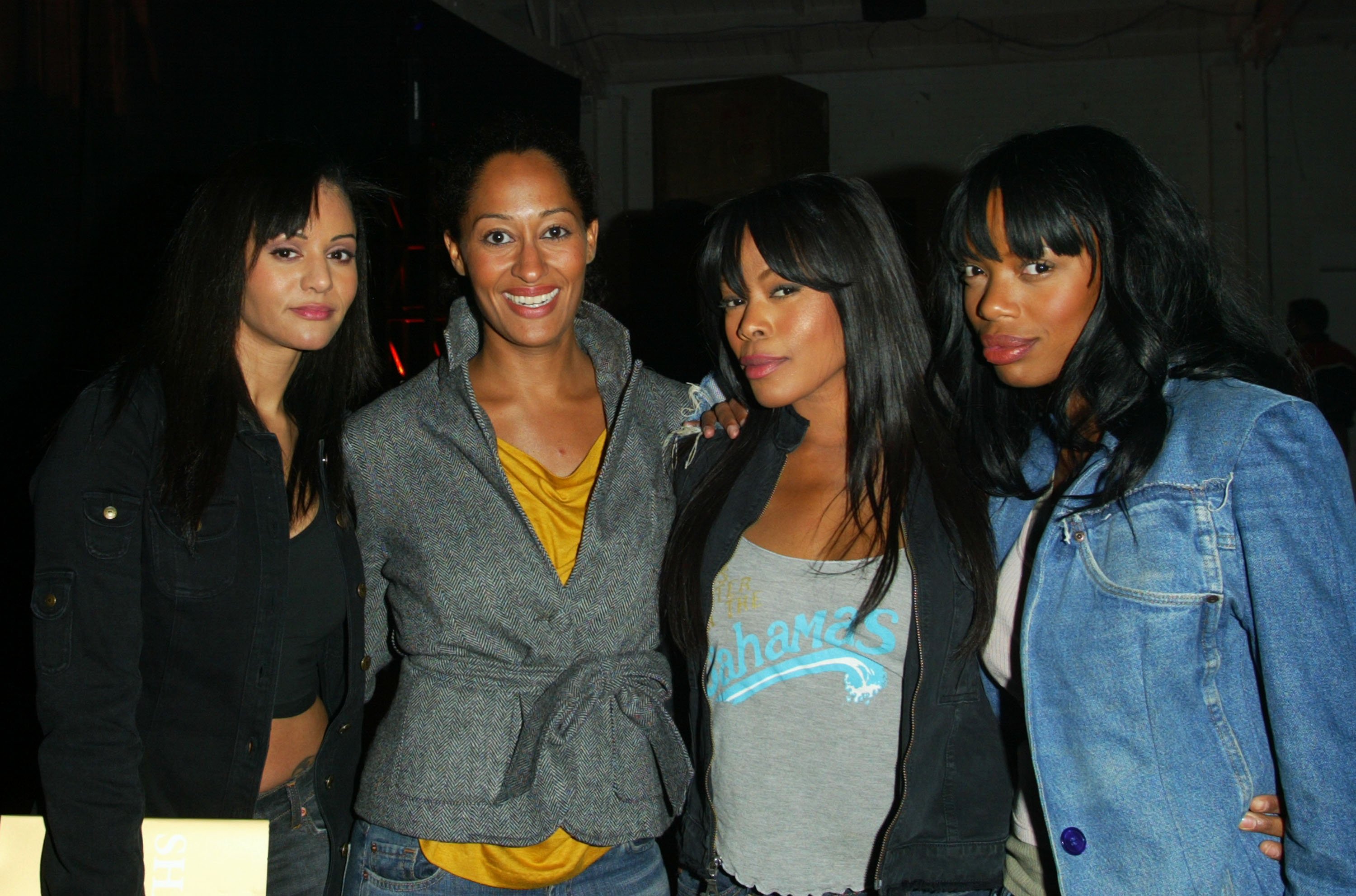 Golden Brooks was very 'inspired' by Diana Ross before working with Tracee Ellis Ross on 'Girlfriends' 
Ross' first significant acting role was as Joan Clayton on Girlfriends. After moving to Los Angeles following a brief modeling career, she booked the gig as a 20-something lawyer searching for love. With the help of her best friends- Toni (Jill Marie Jones), Maya (Golden Brooks), and Lynn (Persia White), she makes several personal and professional mishaps. 
In the late 1990s, Brooks joined Ross as the early picks for Joan and Maya. Before they booked their roles, the actors never met. However, when Brooks found out about Ross' famous mom, she said the thought of meeting her made her "highly anxious." She explained to The Breakfast Club host Charlamagne tha God that the "Endless Love" singer heavily influenced Brooks as a child. While growing up, she said Ross provided an "aesthetic" that matched hers, something she didn't see at home. 
"It just really inspired me so I was, I wouldn't say nervous but I was highly anxious to see someone that I felt like emulated and aesthetic that I desperately needed during my upbringing," Brooks said when asked about meeting Diana in person. 
Diana Ross frequently visited Tracee Ellis Ross on the 'Girlfriends' set
Eventually, Diana's presence became normal on the Girlfriends set. During their chat with Charlamagne, Ross explained that the Oscar nominee was "such a mom" at her job. On many occasions, she said her mom would try and fix her hair before she started filming. 
Although Ross's mom didn't intimidate any of her co-stars, the "Ain't No Mountain High Enough" singer scared White's mother. The actor admitted that her mom would avoid coming on set out of fear of running into Diana. 
"My mom, every day of my childhood, would say, 'I am so sorry I'm not Diana Ross,'" White recalled. 
Are the 'Girlfriends' cast friends in real life?
Girlfriends aired its final episode in 2008. Since then, the cast has moved on to other projects. However, they reunited in 2019 on Black-ish. The ladies also sporadically shout each other out on social media. 
In an interview with Bustle, Ross shared that the Girlfriends cast bonded both on and off the set. The foursome often partied around Hollywood during the show's early years. 

"I'm not one to go out much, but myself [and Girlfriends co-stars] Golden [Brooks], Jill [Marie Jones], and Persia [White] had a lot of fun together," Ross said. "We went to the club a couple of times, because I felt so safe with them. We would kill the dance floor."