'Girlfriends': Why Persia White Says She Was 'Destined' to Be Tracee Ellis Ross' Co-Star
Girlfriends changed actors Tracee Ellis Ross, Persia White, Golden Brooks, and Jill Marie Jones' lives. When they booked their roles for the popular UPN show, none of the cast members knew each other. However, White recently shared that she and Ross connected in a cosmic way.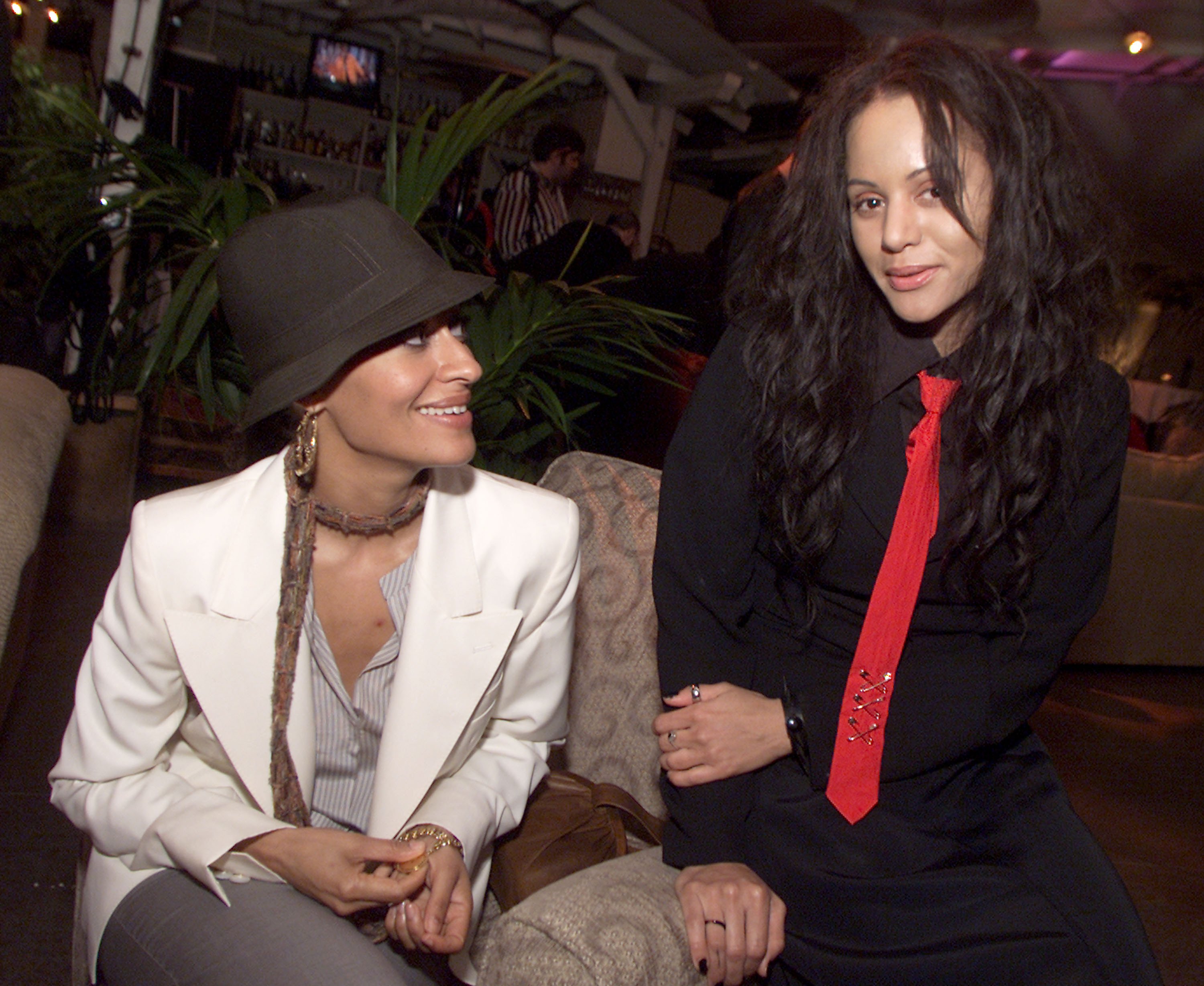 Persia White appeared in a soap opera with Tracee Ellis Ross' sister before 'Girlfriends'
Girlfriends aired on UPN in Sept. 2000. The show followed four friends-Joan (Ross), Lynn (White), Toni (Jones), and Maya (Brooks). For eight seasons, fans watched them navigate their personal and professional lives. Additionally, the show received accolades for covering topics that pertained to Black women.
RELATED: 'Girlfriends': Tracee Ellis-Ross Is 'A Better Person' Because of Her Castmates
During the late '90s, Ross and Brooks earned their roles right away. However, Jones and White came in as a "recast." Although she joined the cast in late, White shared in an interview with The Breakfast Club's Charlamagne tha God that she and Ross were "destined" to work together because of her former job. Before Girlfriends, the actor appeared in the soap opera, Another World with Ross' sister, Rhonda Ross Kendrick. 
"I worked with Tracee's sister, Rhonda Ross right before I bought Girlfriends when I was in New York on Another World," White said. "I was working on the show for a while, and I was sharing a trailer with Rhonda because I had to bring my daughter to work. Rhonda was so sweet, and I didn't know who her mom was at all."
The Vampire Diaries star continued to say she found out Rhonda was Ross' sister years later when they shot the first episode of Girlfriends. She said she felt honored to share scenes with both of Diana Ross' daughters.
Persia White's mother compared herself to Diana Ross before 'Girlfriends'
While speaking to Charlamagne, White continued to share how the Ross family affected her in real life. Like her character, Lynn Searcy, the actor grew up as a biracial child to a white mother. However, White said her mom often felt self-conscious about her role in her daughter's life. Additionally, she admitted that her mother compared herself to the Supremes lead singer.
RELATED: 'Girlfriends': The Main Characters Were Named After These Powerful Figures
"My mom every day of my childhood would say, 'I am so sorry I'm not Diana Ross,'" White declared. 
After Ross, White, Brooks, Jones, and Charlamagne laughed off the remark, and the actor said her mom avoided the Girlfriends set. According to White, running into the "Ain't No Mountain High Enough" singer was her mother's "ultimate nightmare."
Why was 'Girlfriends' canceled?
Ultimately, Girlfriends started Ross and White's 20-year friendship. In 2008, after eight seasons, CW canceled Girlfriends. According to TV Series Finale, CW didn't want to produce any more episodes of the show. Season 8 aired during the writers' height, and the show reportedly became too expensive to shoot. 
Upon its cancellation, Girlfriends creator Mara Brock Akil spoke about the impact the series made on her life and career.
"Although it's always difficult to say goodbye, I choose to focus my energy on the history that Girlfriends has made, the human stories that we told, the beautifully complex images that we projected, and the blessings 172 episodes bestowed on us, both personally and professionally," she said in a statement. 
Luckily, Girlfriends fans can relive all eight seasons on Netflix.