'Girlfriends': Why Did the Series End So Suddenly?
Girlfriends is a classic sitcom that broke many barriers for Black women on television. It was a staple of the early 2000s and remained one of the most popular shows on both UPN and The CW for many years. Although Girlfriends was critically acclaimed and an audience favorite, it ended suddenly in 2008 — leaving many fans to wonder exactly what happened behind the scenes. As it turns out, the reason for the abrupt ending was not due to any deterioration in quality in the show itself.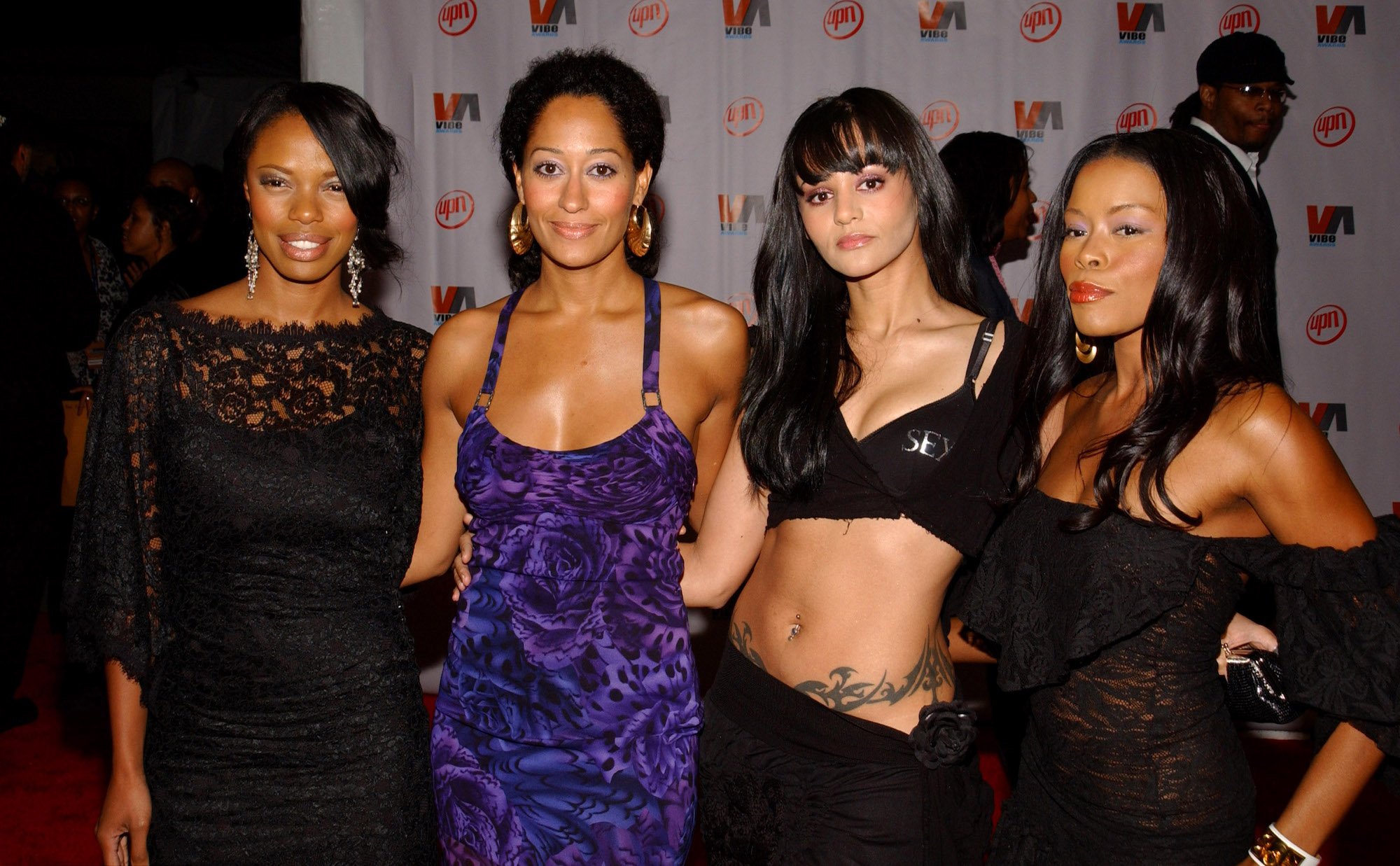 When did 'Girlfriends' debut?
In September 2000, Girlfriends debuted on the UPN network. The show focuses on the lives of four women, Toni, Lynn, Maya, and Joan, and the way that they navigated their love lives, careers, family obligations, and, of course, their relationships with each other. All the women came from vastly different backgrounds, and while they all had different life experiences, they were always able to find common grounds through the bonds of womanhood. While many viewers compared Girlfriends to Sex and the City, and female-driven show that broke barriers, there was no doubt that Girlfriends was in a category all of its own.
At the helm of the series was Tracee Ellis Ross, the daughter of the legendary singer Diana Ross. An aspiring actor, Ross became a shining star after her work in the series and rose to fame after her eight years on the show. She appeared in every episode of the series, expertly acting out dramatic scenes as well as more comedic ones. Other talented actors on the show included Golden Brooks, Persia White, and the fan-favorite Jill Marie Jones. 
'Girlfriends' inspired another hit show
In 2006, a spinoff series based on Girlfriends launched on The CW, titled The Game. Just like the show that inspired it, The Game became very successful and ultimately ran until 2015. It was clear that Girlfriends was network gold, and even after it moved from UPN to The CW in 2006, viewers continued to tune in week after week.
As popular as Girlfriends was with fans, it came to an end in 2008 — a rushed and abrupt ending that left many fans with a lot of questions about what had happened to many of the characters featured in the show. 
Why did 'Girlfriends' end so suddenly?
When the series cancellation was announced, many fans assumed that showrunners would bring the characters back for some sort of finale episode, even one that had to air many months after the finale. Sadly, that was not to be. Not only was the show cancelled prematurely due to a highly-publicized writer's strike, but showrunners announced that they would not be filming any new episodes due to the fact that it would be too expensive, according to IMDb. At the time, series creator Mara Brock Akil stated that she would work on plans to bring the characters in an introspective tribute episode, as reported by TV Series Finale, but sadly, that show never materialized.
Still, viewers have not forgotten about Girlfriends or the enduring characters that the show introduced. A whole new generation of fans will soon discover the enduring power of Girlfriends when the show makes its Netflix debut in September, exactly twenty years after it first aired on television. With enough interest, a series revival could one day become a real possibility.