'Girls': Adam Driver Once Described Adam Sackler as 'Part Poet, Rhinoceros, and Neanderthal'
Adam Sackler isn't your typical love interest, but the HBO series 'Girls' wasn't your typical coming of age tale, either.
Girls debuted on HBO 10 years ago on April 15, launching the career of many actors, including Adam Driver. Before Driver was cast as Hannah Horvath's boyfriend Adam Sackler, Lena Dunham had a different idea of who would play the role.
Find out how Driver landed the part, plus why he once described Adam Sackler as "part poet, part rhinoceros, and part Neanderthal."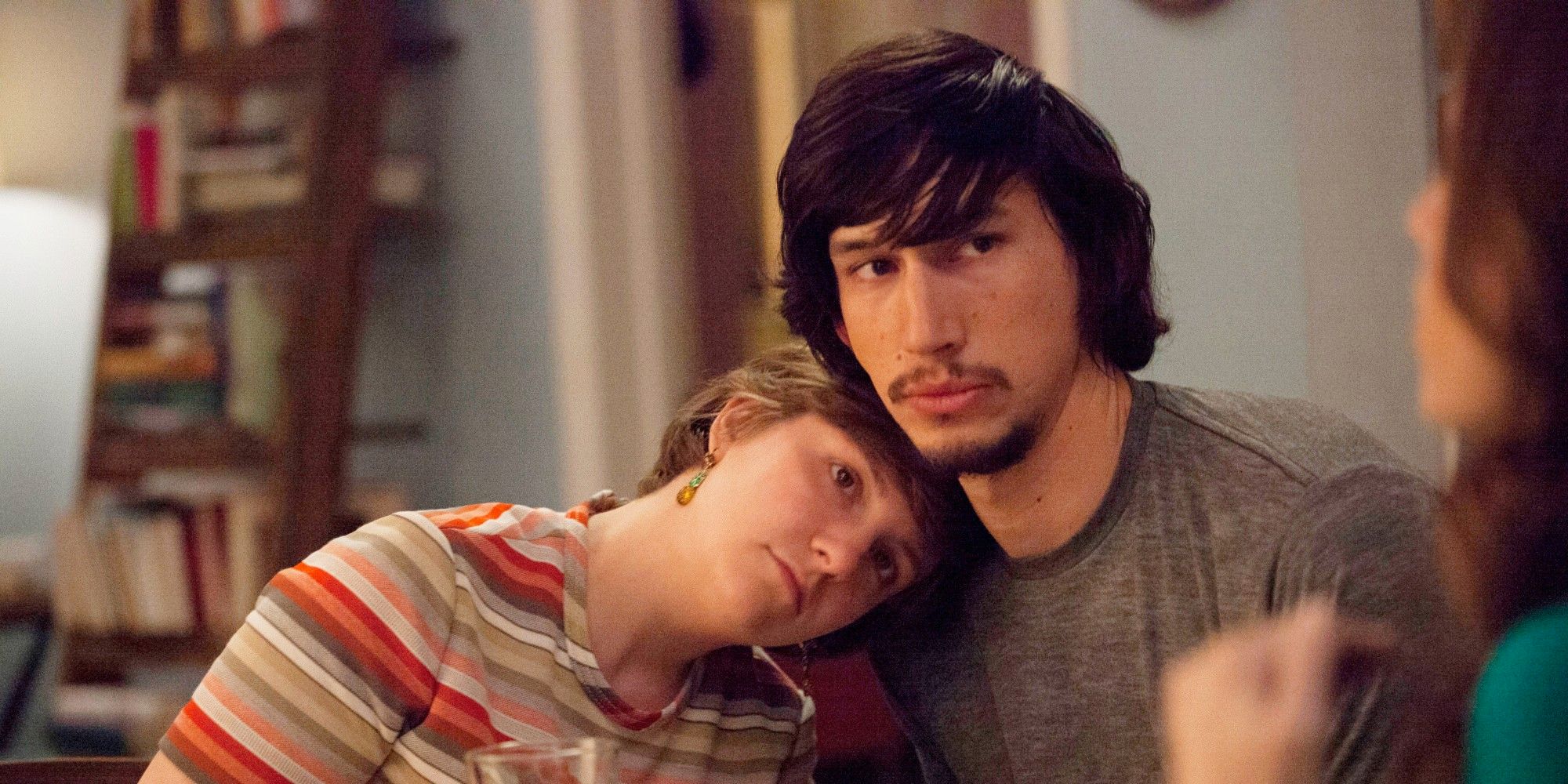 Adam Sackler was originally written as a 'golden-haired God' 
In a January 2022 interview with The Hollywood Reporter to promote her Sundance Film Festival submission Sharp Stick, Dunham talked about the HBO series and the possibility of rebooting it. Dunham also mentioned Adam Sackler, who was initially described as "Taylor Kitsch, kind of a golden-haired God" in the script.
Driver is very unlike the Friday Night Lights star. As Dunham said: "Adam is intensely striking and charismatic. He just gave the most astonishing, strange audition."
In another interview with TV Guide, Dunham recalled thinking Driver was a "freakin' weirdo" when he auditioned  for Girls. But he impressed the creative, who cast him as a beloved fixture in Girls instead of the season 1 love interest. 
Adam Driver doubted he would be cast in 'Girls' 
Speaking with The New York Times in November 2013, Driver remembered Adam Sackler described as a "handsome carpenter" in the script. "I was, like, the script says 'Handsome Carpenter' so someone else is going to get the part," Driver said. "They'll have someone handsome, not me. I mean, I'm not in any danger of getting leading-man parts."
Those roles would come later as a result of his work in Girls. Driver would land many a leading role in the future, including Kylo Ren in the Star Wars films and Maurizio Gucci in House of Gucci. 
According to Dunham, Driver's "amazing presence" and "thoughtfulness" helped get him cast. She said watching him work on set was "freaky," too. 
Some might describe Adam Sackler as crude, brash, or even soulfully self-centered. But Driver described his role in Girls as "part poet, part rhinoceros, and part Neanderthal," which tracks if you think about it.
Adam Sackler 'lives too much in his body' according to Adam Driver 
Yet another way Driver previously described his role in Girls is the very same reason Adam and Hannah could never work. "One thing that's always an undercurrent between them is that he feels she lives too much in her brain sometimes," Driver told The Daily Beast. "She thinks he lives too much in his body." 
Driver said his character's desire for a "carnal-blood relationship" also made it difficult for the couple to relate. His fictional counterpart never cared to live in the moment — another contributing factor to the end of their relationship. 
'Girls' cast hasn't talked in a while but remain friends
On the 10-year anniversary of the Girls premiere, it's only right we talk about the cast and whether they're still close or not. Driver said he sees the cast of Girls "from time to time" while speaking at the Santa Barbara International Film Festival in 2020.
"Jemima [Kirke] lives in my neighborhood," he elaborated. "I was just emailing with Lena the other day. I see Andrew [Rannells] every once in a while." 
As Dunham admitted more recently, she and Driver haven't been good about keeping in touch. It's "not for any sort of dark reason" though. Dunham said she would be "delighted" if she saw Driver soon. 
Watch all six seasons of Girls on HBO Max.