'Girls': Filming This Scene With Adam Driver Was Jemima Kirke's 'Best Day' on Set
Adam Driver and Jemima Kirke were often scene partners in the HBO series Girls. The show focused on Hannah Horvath (Lena Dunham) and her relationships with Adam Sackler (Driver) and Jessa Johannson (Kirke).
Both Dunham and Kirke got to share the spotlight with Driver several times working on the show. But one moment stands out from all the rest in terms of Kirke's favorite memory on the set of Girls. It involves the very tall Driver.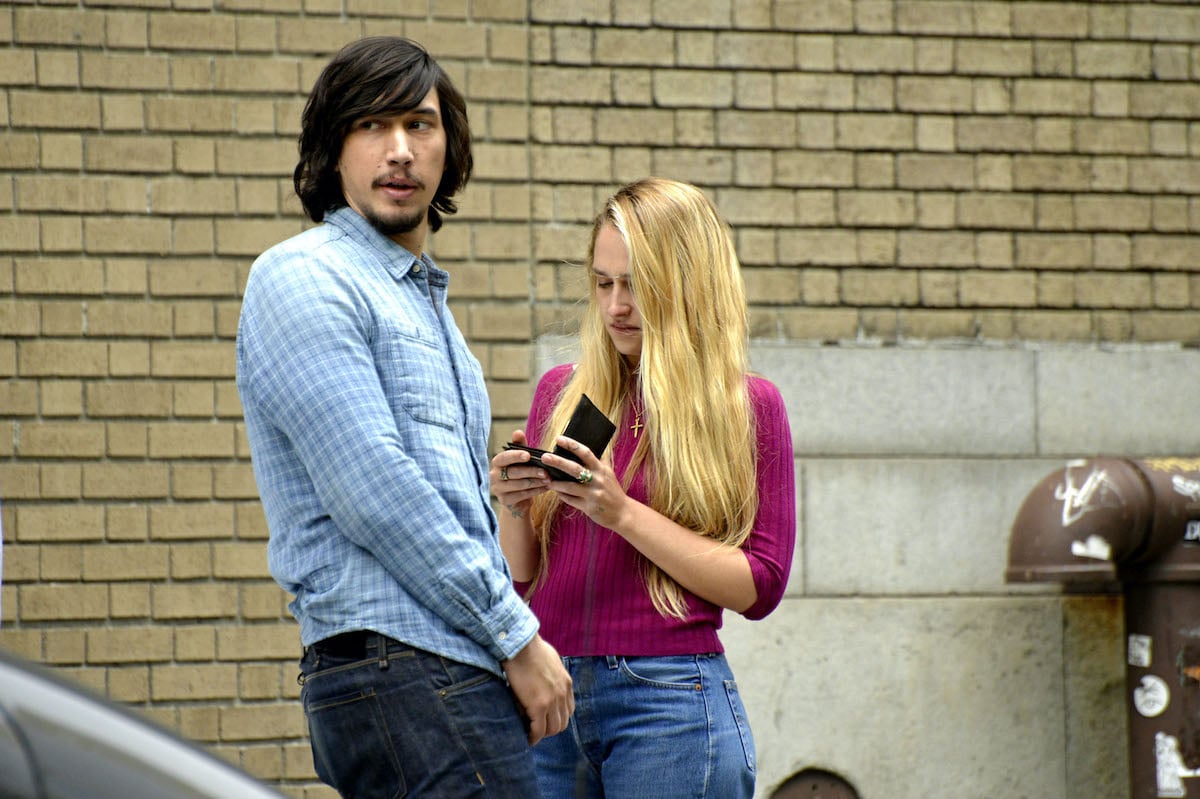 How tall is Adam Driver? 
Driver's height has been a frequent talking point for late-night host John Oliver, who once referred to the actor as a "rudely large man." Driver is rather tall, but most fans don't know his exact height.
According to Men's Health, Driver stands at 6 feet 2 inches tall. According to a fan who has met the actor, he's "actually closer to 6 feet 3 inches tall and is incredibly broad in the shoulders." 
How tall is Jemima Kirke? 
Kirke played Jessa Johannson, one of Hannah Horvath's best friends in Girls. Initially, Kirke's role was in the background of the HBO series. Later, Jessa became one of the show's leading antagonists when she started dating Driver's character. Standing at 5 feet 2 inches, Kirke's average stature seemed smaller than ordinary standing next to the foot-taller Driver. 
Adam Driver and Jemima Kirke's characters dated in 'Girls' 
Initially, Adam Sackler is with Hannah Horvath. They don't always seem to jive, but something about their relationship clicks — even up until the end of the series when Adam considers raising Hannah's baby with her. But in a brief blip, while Hannah was dating other people, Adam started seeing Jessa. 
As recovered addicts, Jessa and Adam had a mutual understanding. But despite their underlying connection and physical attraction toward one another, Adam and Jessa's relationship was also "stifling and suffocating." Much like Adam and Hannah, Adam and Jessa were never going to work long-term. 
Jemima Kirke's favorite memory from 'Girls' are the scenes Adam Driver lifted her into the air
Throughout his work on stage and screen, Driver delivers his "physically powerful male body in constant negotiation with its potential to overpower a person—and to captivate or alienate an audience" (per Nylon). One of Kirke's fondest memories working on Girls was getting to act beside the very tall Driver. 
"My best day was the day that I experienced what it's like to be picked up [in the air] by Adam Driver," Kirke explained to Glamour. She compared Driver's stature to a gymnastics vault. "You can just run and jump on it. It doesn't move, and it supports you fully." 
There are a few moments Driver's character picked up Kirke's in the series. But the scene that many fans think of involves Adam and Jessa getting into an explosive battle over Hannah's feelings. 
Some of Lena Dunham's favorite 'Girls' scenes were with Adam Driver, too
During their conversation with Glamour, Dunham talked about enjoying shooting scenes with the Star Wars actor. "Adam Driver cradled me like a mother f*cking baby for, like, eight takes, and I won't lie, it felt good," she said. 
Though most of Dunham's scenes, both intimate and not, were filmed with Driver, she also enjoyed working with other actors like Patrick Wilson. "I didn't mind being laid across a satiny bed by Patrick Wilson while he stared at me like I was like a queen from heaven," Dunham added. "I'm not immune to that sh*t."