Gisele Bundchen Initially Had No Interest in Starring in 'The Devil Wears Prada' with Meryl Streep — 'I Don't Want To Play a Model'
The Devil Wears Prada is one of the most popular fashion films of all time. The movie, which was released in 2006, has had a cult following for many years, and its cast and crew will celebrate the 15th anniversary of its release on June 30.
Even though the film was packed with Hollywood heavyweights such as Meryl Streep, Anne Hathaway, and Stanley Tucci, it also featured some familiar faces—such as supermodel Gisele Bundchen—who aren't known for acting.
Despite her natural on-screen personality, Bundchen was actually not interested in starring in the movie when she was first offered the role. In fact, the only way she'd agree to star in the movie was if she wasn't playing a model.
'The Devil Wears Prada' screenwriter Aline Brosh McKenna offered Gisele Bundchen her role while they were on a flight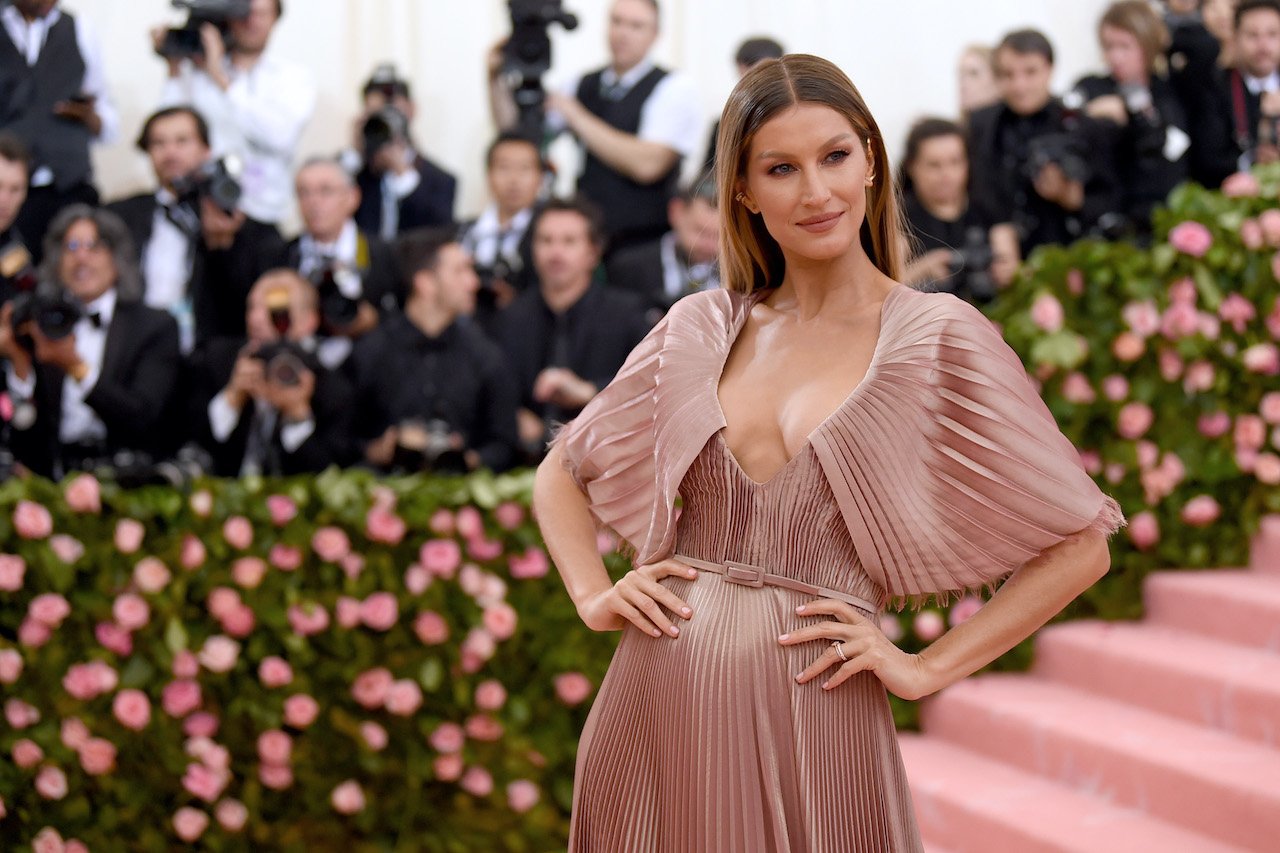 RELATED: 'The Devil Wears Prada': Film Exec Reveals This Famous Actress Turned Down Anne Hathaway's Role 3 Times
The Devil Wears Prada's screenwriter, Aline Brosh McKenna, recalled first offering the role to Bundchen when she coincidentally saw her on the same flight to Los Angeles.
"So I was on a plane coming back to L.A., and I get on the plane, and I see Gisele sitting across from me," McKenna told Entertainment Weekly. "[I] climbed across the person sitting next to me, went over to Gisele, and I just—in order to not seem like a lunatic, I just kept saying, 'Meryl Streep, Meryl Streep, movie, Meryl Streep.'"
Gisele Bundchen initially had no desire to star in 'The Devil Wears Prada'
During the same Entertainment Weekly interview, Bundchen admitted that she wasn't very interested in being in The Devil Wears Prada when the idea was first floated to her.
"And she's telling me the story, and I was like, 'Wow, that's—you know, she's like, 'Don't you want to be in it?' And I'm like, 'Uh, well, not really. I'm not really an actress,'" she said.
Despite her initial reluctance, Bundchen agreed to be in the film, but on one condition: She couldn't play a model.
"And I say, 'Look, if I'll be in it'—she was asking me to be in it—and I was like, 'I don't want to play a model. I don't want to be myself.' And then she said, 'What would you want to be?' I said, 'I don't know, can I be like an assistant something? Can I do the other side of things that I'—and she was like, 'Yeah, sure,'" she said.
Gisele Bundchen improvised one of her lines in 'The Devil Wears Prada'
Even though Bundchen was initially skeptical about acting in The Devil Wears Prada, she ended up enjoying the experience. She had a natural presence on screen and was even able to improvise a cool one-liner on her own.
"And then I think I added one because I felt natural. Because she was being mean, and I thought, you know, 'She looks good,' or something like that. I think I added something in it, I don't remember, it was so long ago. But they were like, 'That's perfect!' I was like, 'Ok, that's good!'" Bundchen recalled.