'Glee' Caused 1 of Britney Spears' Albums to Spike 413% In Sales
Glee was a major hit TV show that's been off the air for several years. While the show was very popular, it also helped increase the profile of many of the musicians whose work was featured on the show. One of those artists was the pop superstar Britney Spears. But just how much did Glee help her when it came to sales? Let's take a closer look at how one Britney-themed episode helped spark a meteoric rise in attention on her catalog.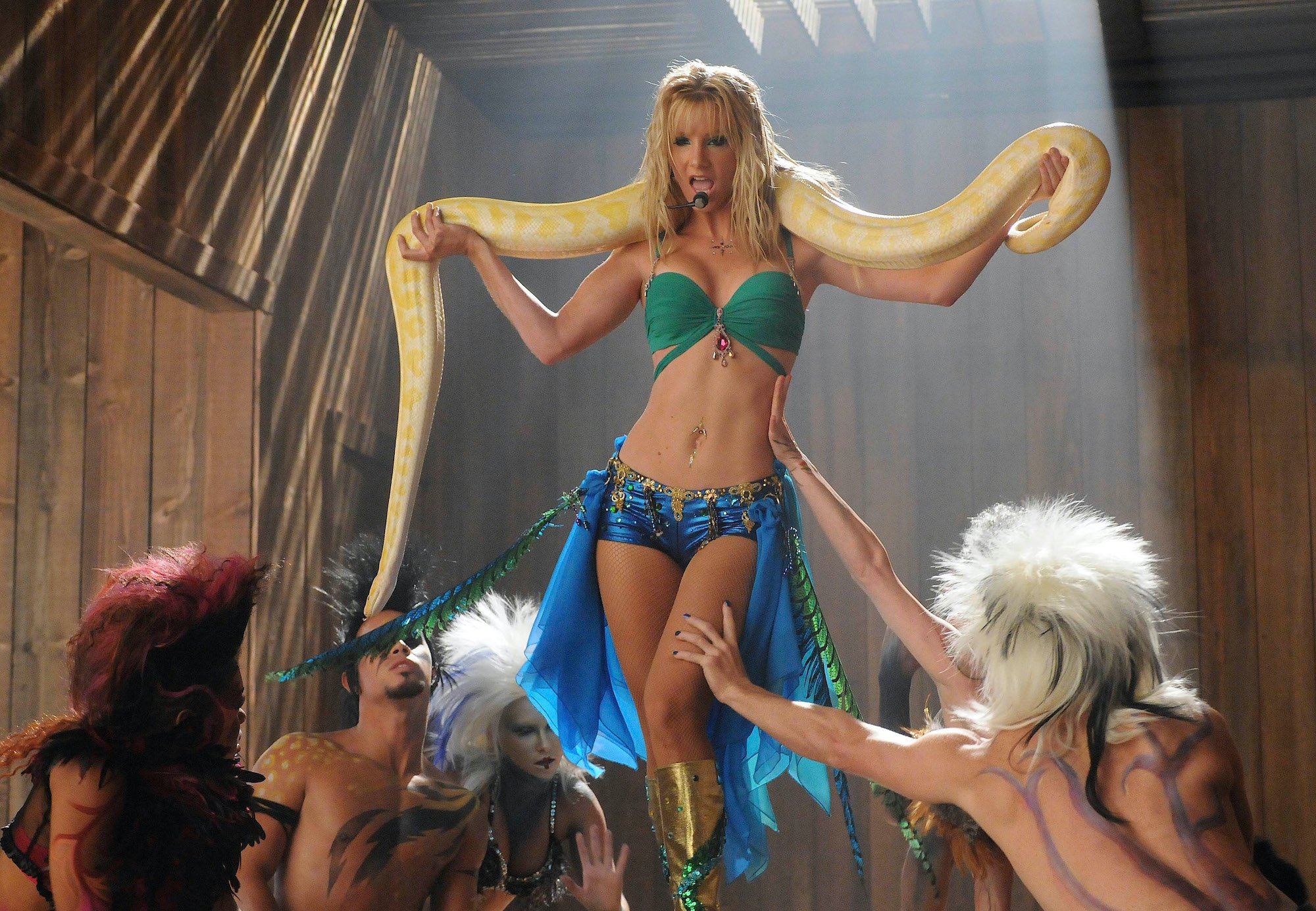 What was 'Glee' about?
According to IMDb, Glee ran from 2009-2015. Created by Ryan Murphy, the show focused on a fictional high school glee club. Matthew Morrison played their club director, while Jane Lynch portrayed the comically evil phys ed teacher. What made the show resonate with fans was that the club had all kinds of kids represented. All the stereotypes of high school were present, meaning any teen watching at home could relate. 
The series featured the club bringing modern pop hits to life in their own unique style. They also covered hits from throughout music history as well. What made these versions popular was that while they did maintain the original lyrics and melodies, they infused a new feel and modern sensibility to each song.
The show often had themed episodes. What Glee fan can forget their Christmas episode, featuring covers of classics such as "Last Christmas" and "Baby It's Cold Outside"? While most episodes featured several songs that tied into the storyline and themes, episodes focusing on one specific artist or style of music were also popular. There was also a Britney Spears-themed episode as well. That would become one of the show's most popular entries. 
'Glee's' impact on the iTunes charts
To get an idea of how much impact the show really had on artists, one only needs to look at the iTunes charts for how well covers from the show ranked. In a piece about the phenomenon of the show, The Hollywood Reporter picked out a few examples of Glee covers that dominated in the download department: 
"Don't Stop Believin'" (Journey): 1.1 million downloads, which was even higher than the original version
"Forget You" (Cee-Lo): 466,000 downloads
"Teenage Dream" (Katy Perry): 407,000 downloads
"Walking On Sunshine" (Katrina & The Waves)/"Halo" (Beyoncé): This mashup between an '80s classic and a newer Beyoncé hit garnered 332,000 downloads 
"Somebody to Love" (Queen): 331,000
So what did this mean for the original artists? The answer is that it was generally all good news. Associating with Glee helped drive new interest in older songs and continue driving attention to current ones. While Glee's covers did outperform some of the originals, they were still bringing attention to the original song.
Music fans welcomed the opportunity to hear a bold new take on some of their favorite hits. In one case, allowing Glee to explore an artist's catalog proved profitable for the artist in a big way. 
How Britney cashed in big off of 'Glee'
You might be wondering how much an artist gets paid for having their song on Glee. The Hollywood Reporter points out that the answer is a modest sum of $25,000. That's not chump change for some (though for the bigger artists featured, it absolutely is). But split between themselves and their publisher, it's not exactly life-changing money.
What Glee really provided artists was increased exposure. Being featured on the show often led to a major spike in sales and downloads of a song.  Take, for example, the Britney episode. Spears' single "Stronger" saw a 1,160% jump in sales. Her 2004 greatest hits album increased by 413%. What happened was that the specific songs weren't the only thing Glee boosted — they also boosted the artist themselves. 
RELATED: 3 Key Leads of 'Glee' Almost Didn't Come Back After Season 3