'GLOW' Cast Urges Fans to Petition for a Film After Cancellation
'GLOW' cast members are down for a movie to tie up loose ends and urge fans to push for it.
Netflix shocked GLOW fans when it announced its decision to cancel the series after renewing it for a fourth season.
Based on the real-life '80s wrestling hit, it's one of dozens of shows the streamer dropped the axed on during the past few months. The move signifies a shift in programming in the midst of COVID-19 challenges.
But this one was unexpected as GLOW was already renewed it's favorite of critics. Cast members are now asking fans to help push Netflix for a wrap-up in the form of a movie.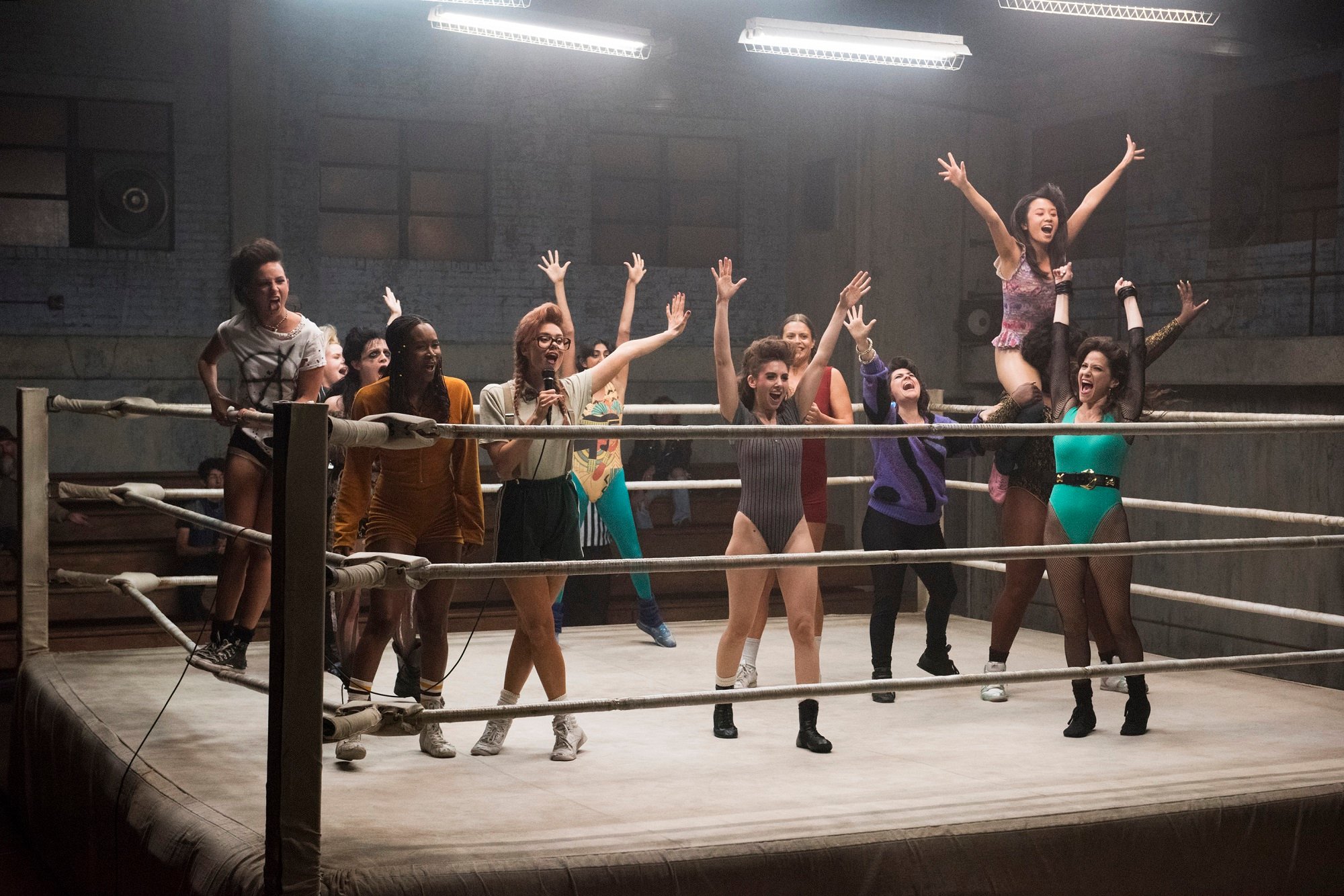 The 'GLOW' cast held a virtual reunion
Deadline shared the cancellation news on Oct. 5 and noted Netflix didn't want GLOW's production to continue with season 4 because of coronavirus issues. Season 3 is it.
Heartbroken cast and crew members including Alison Brie, Marc Maron, Rebekka Johnson, and Betty Gilpin all chimed in on social media to express their disappointment and gratitude.
By Saturday, Oct. 10, 17 cast members pulled together for a GLOW celebration during a virtual reunion called "AfterGlow—The Final Bell." The event—which was pre-planned and on the books prior to the cancellation—featured Gilpin, Brie, Johnson, Maron, Shakira Barrera, Gayle Rankin, Sydelle Noel, Britt Baron, Kia Stevens, Kate Nash, and others in the cast.
They were on deck to promote a voting initiative. Fans watched the YouTube live stream to participate in a Q&A and to listen to the actors dish on storylines, memorable moments, and what they would've wanted for season 4. The tears flowed too.
'GLOW' actors are down for a movie
As soon as word spread about the show's abrupt end, fans hit social media to campaign for another network to rescue the beloved wrestling series. Some even pushed for a possible film to tie up loose ends.
The call did not go unnoticed by the GLOW family and Maron was very vocal about a movie option and spoke about it during the reunion.
"I think there's a petition out there and it would be a very exciting thing that Netflix could do it if they wanted to do it," he said. "I think it would probably solve the problem. It would be fun to do, it would be easy to do, but who the f**k knows what they're going to do. I think it's a great idea and I hope people rally enough behind it to raise the interests of the executives over there."
Earlier in the week, he created a video and proposed Netflix commit to a two-hour film for the fans.
How to sign the petition
There's a #SaveGlow hashtag going on Twitter, but in addition, fans are encouraged to hit Netflix up via social media, email, or snail mail. There's also an active petition on change.org addressed to Reed Hastings and Ted Sarandos.
It has nearly 6,000 signatures and asks for a fourth season of GLOW as an animated special but includes Maron's video message about flipping it into a film. Some fans are hoping for HBO Max or another platform to pick it up if Netflix doesn't. Stay tuned to see how this call to action pans out.