'GLOW' Star Alison Brie Had a Feeling the Series Was Going To Be Canceled
Although actor Alison Brie said receiving the news GLOW was canceled was tough, she had an inkling the show was on the chopping block.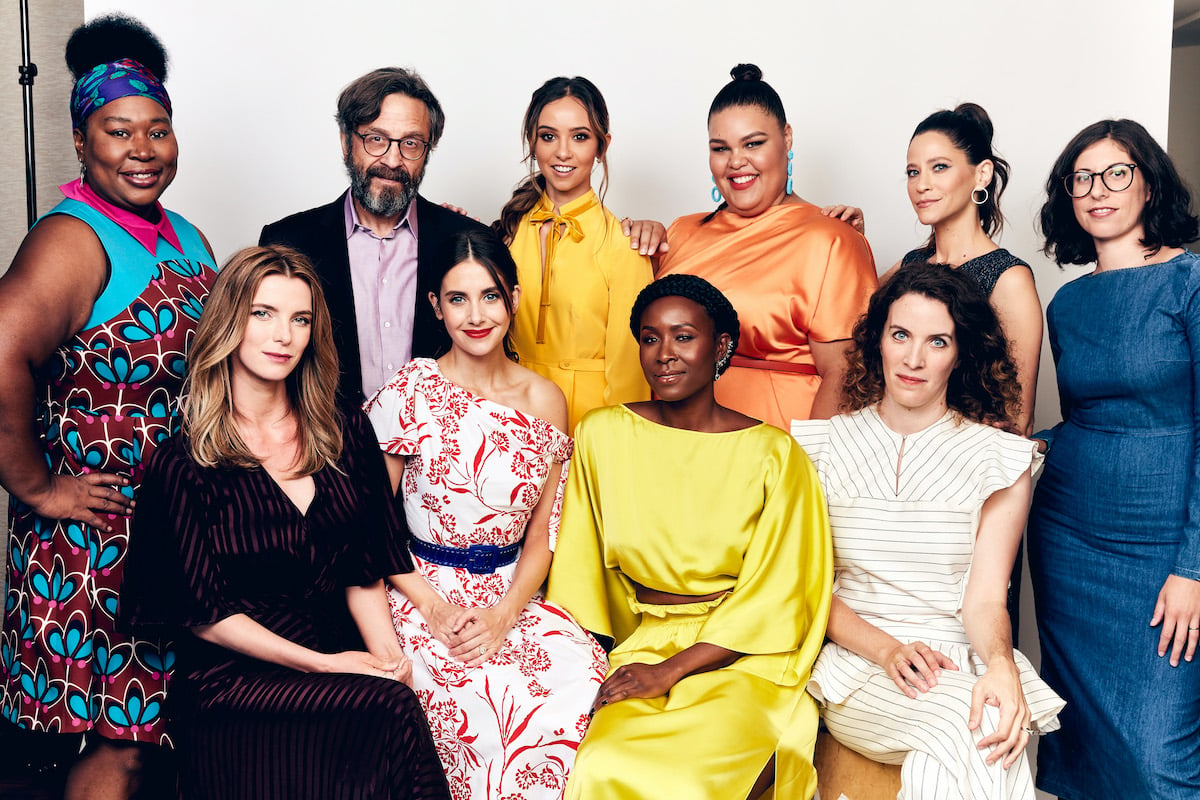 "You know I did a little bit," she said during an appearance on Watch What Happens Live with Andy Cohen. Host Andy Cohen wondered if Brie had any idea that the show could be canceled because it came as a shock to fans.
"The thing that was strange is that we had started shooting our first two episodes," she shared. "So talk about going right up until the quarantine! I finished Happiest Season early. Went straight to the GLOW set. And we shot the first two episodes of the fourth season."
"So for a long time we really felt confident even for the first few months of the pandemic, and the shutdown, confident it would come back," she said. "Because we already spent this money."
Hearing the news of the cancellation made it real
Brie said the cast received the news that the series was canceled a few days before fans were told. "They clued us in about two days before [everyone else]," she said. "So at least I feel like I heard, we all in the cast heard on Friday night. And then the news broke on Monday. Which was good. Because we sort of had the weekend to connect as a cast."
The cast met on a Zoom call. "We all hopped on a Zoom together," she continued.
"But it did feel different, I will say," she added. "It's one thing to kind of get a phone call and think, oh this is news. And then to have the world react to it. I feel like it made it more real."
The show's structure delayed production
Because GLOW was about wrestling, Brie said producers had to push filming back as the pandemic continued. "Because of the physicality of the show, we had to keep pushing and pushing," she said. "So as we got news of it pushing, I started to think uh oh it might push indefinitely."
Cohen wondered if perhaps producers would consider doing a movie to wrap up the series. "That's what Marc Maron has been pitching online," she said. "And some of the fans have been rallying behind that. And I think it's a great idea. Thank you guys for virtually cheering."
"I would love to do it," she said. "I don't know what the likelihood is. I've been campaigning for a Community movie for six years and that hasn't happened.
Brie told Showbiz Cheat Sheet her body took a beating from the wrestling scenes in the series. "We're not getting hurt but it does hurt," she laughed during an interview in 2019. "No one is getting injured, but after we shoot a big match for 10 to 12 hours on the show, you do feel like you've been in a mild to a severe car accident." 
"The floor is a little bit padded, it has a little bit of give," she says. "But definitely we're throwing and being thrown, we're throwing each other with our full body weight and landing on the mat. So a lot of our training is about how to land the right way."