'GMA' Star Michael Strahan Made a Distinct Change to His Appearance and Fans React
Ex-NFL star Michael Strahan is a steady presence in broadcast television for covering sports on Fox and news on Good Morning America. Strahan is known for a trademark smile that comes with a sizable gap between his two front teeth that he previously refused to close. Apparently, the former New York Giant had a change of heart and now has a brand new smile.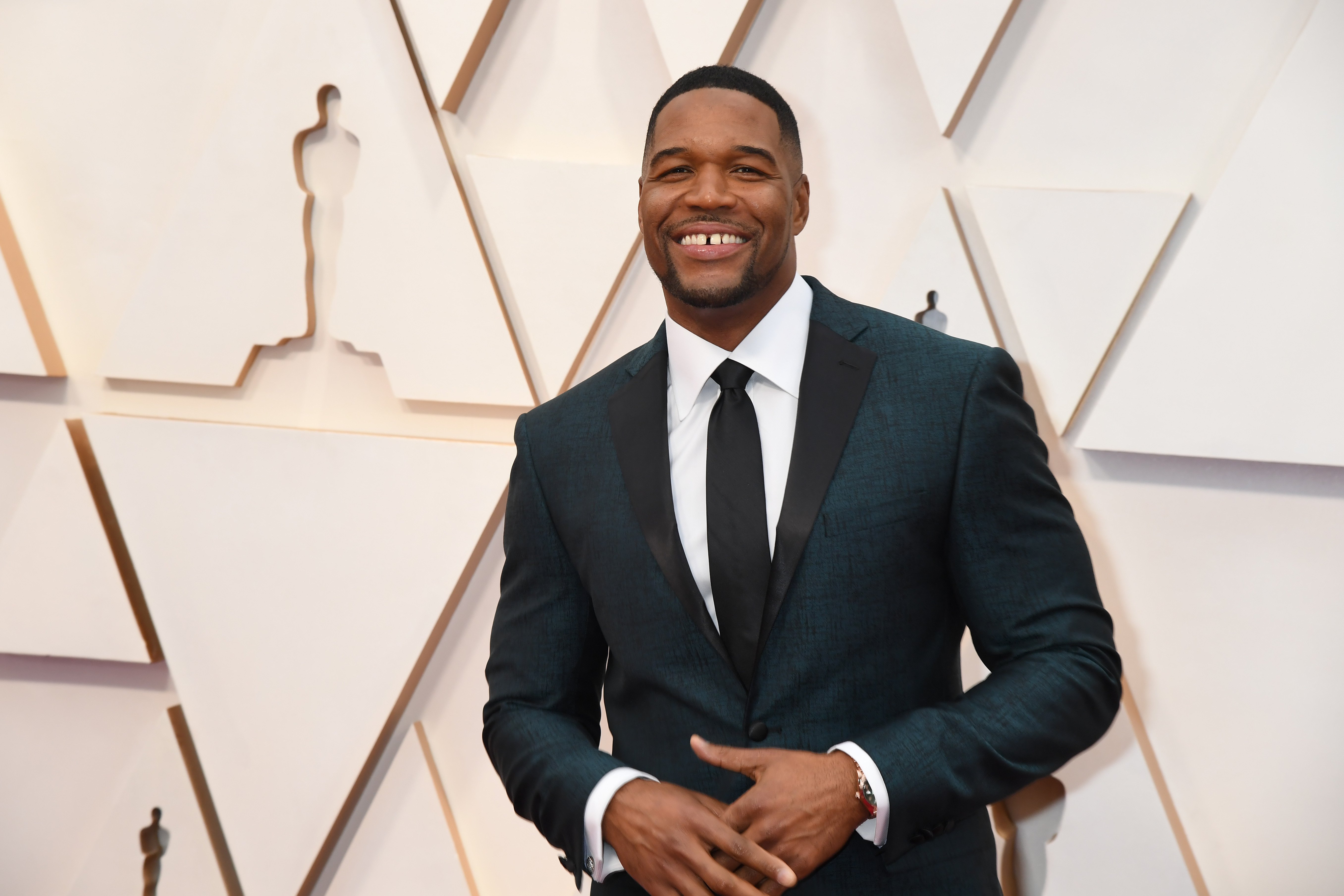 'GMA's' Michael Strahan finally closes the gap
The space between Strahan's front teeth is almost as famous as his NFL sack record. Yet on March 30, the GMA star posted a video showing a visit to his dentist where he discussed making the decision to close the legendary gap.
"If I go home and say I'm gonna do it, it'll be don't do it," Strahan told his dentist in the video. "If I post, it'll be don't do it. If I talk to my friends, it'll be don't do it. If I talk to my business partner, he'll be like, don't do it. But, I gotta do what I want to do for myself now."
Capturing the stages of the dental process, Strahan's video concluded with his reaction after taking a look in the mirror.
"I love it!" the Hall of Famer exclaimed while checking out his new smile sans gap, clearly overjoyed at the results.
Fans take to Instagram about Michael Strahan's new look
Simply captioning the video "I did it" while tagging Smile Design Manhattan to show his appreciation, Strahan including #GoodbyeGap in the post. Though some may find picturing Strahan without the dental division as difficult as imagining Cindy Crawford without her mole, many fans applauded the GMA co-host's decision.
"A perfect example of doing what makes YOU happy. ✨🖤✨ Loved you before and still love you after," a follower posted. "Handsome before, handsome now! Do what makes you feel good about you," another wrote. "Looked great either way so long as you're happy, that's all that matters," a fan posted.
Some expressed a little sadness to see the gap gone, commenting that it's been Strahan's trademark.
"Nooooooooooooo😍 I luv the gap it's u," a follower remarked. "your gap was everything," a fan posted. "Never thought I'd be emotional over another mans tooth gap…yet here we are," another commented.
One of Strahan's former football pals even weighed in with his approval. "Good for you!" former Dallas Cowboys QB Troy Aikman wrote.
Michael Strahan previously considered going sans space
Strahan revealed in 2012 that he had previously toyed with the idea of foregoing the gap.
"I was really close to closing it up," he admitted in an interview with Elle. "I was at the dentist having him do mock-ups. I thought about it, man. I was in my 20s. I was playing with the Giants."
The former NFL star chose to keep the space between his teeth to show that he didn't need to aim for perfection.
"There's so much pressure to be perfect," Strahan remarked. "You can fix everything now. For me, I made the conscious effort to say 'This is who I am.' I'm not perfect. I don't want to try to be perfect. At this point, I don't think my kids would recognize me without it. They'd be like, 'Who is this stranger in the house? Call 911!' "
Rumors have already been circulating that this may be Strahan's idea of a practical joke just in time for April Fool's Day. Fans are sure to stay tuned to see if they catch sight of the iconic gap once again.