'The Godfather': Frank Sinatra Tore Into Mario Puzo Over the Johnny Fontane Character
Everyone saw Frank Sinatra when they saw Johnny Fontane in 'The Godfather.' Sinatra once offered Mario Puzo feedback on the matter.
It's easy to see why they'd make a movie about the making of The Godfather (as Barry Levinson is). All sorts of characters were involved in getting the picture off the ground. Reading about Godfather author Mario Puzo's first Hollywood project, you start to think he deserves his own film. Puzo's run-in with Frank Sinatra would certainly make a great scene.
As Puzo told it, he never wanted to meet Sinatra, even though he'd admired him from afar. (Puzo referred to him as an "idol," in fact.) "I just believed he was a great artist (singing, not acting), and that he had lived a life of great courage," Puzo wrote in The Godfather Papers and Other Confessions.
Yet Puzo could understand why Sinatra wouldn't feel the same way about the author of The Godfather. After all, most people took the Johnny Fontane character to be based on Sinatra. And Sinatra was among that crowd. Puzo later recounted the treatment he received from the Chairman of the Board.
Frank Sinatra publicly humiliated Mario Puzo over the Johnny Fontane character in 'The Godfather'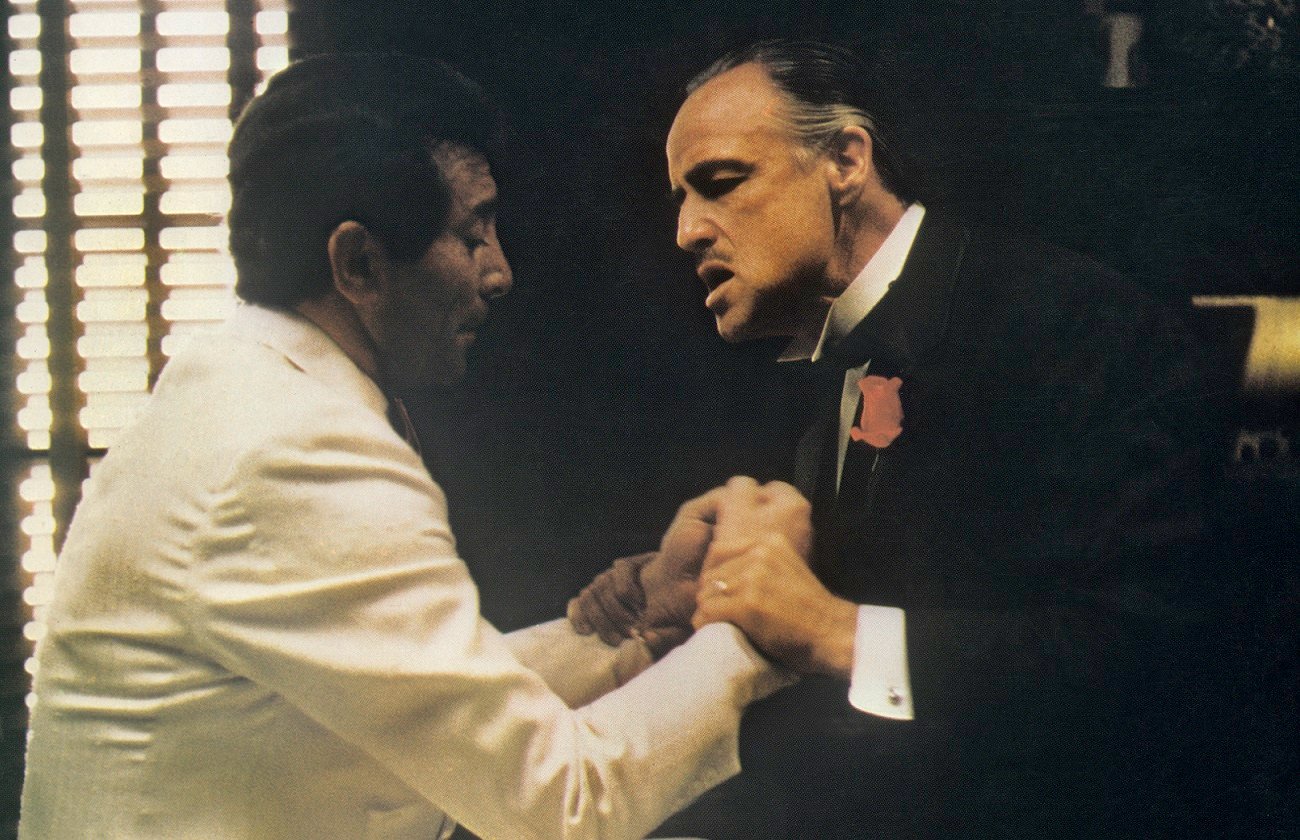 What do you do when you're a struggling New York writer who's suddenly rubbing elbows with Hollywood stars? In Puzo's case, the Godfather author tried to enjoy himself and match the warmth he felt from seemingly everyone he met in L.A.
But in Sinatra's case, Puzo had already turned down the opportunity to meet the star in New York. Out in Hollywood, while working on the Godfather script, the host of a party he was attending offered to introduce Puzo to Sinatra again. Puzo declined that time as well.
Puzo's host wouldn't take no for an answer, so the author obliged. It didn't go well at all. At first, as Puzo and his host stood by his table, Sinatra said he didn't want to meet him. And he repeated it when Puzo's host tried again. Finally, Puzo said he hadn't wanted to meet Sinatra in the first place.
Sinatra blew up over that. "Sinatra started to shout abuse," Puzo recalled in The Godfather Papers. "I remember that he did not use foul language at all. The worst thing he called me was a pimp, which rather flattered me." But Sinatra followed that with a few threats.
Puzo called Sinatra's threats the equivalent of 'Einstein pulling a knife on Al Capone'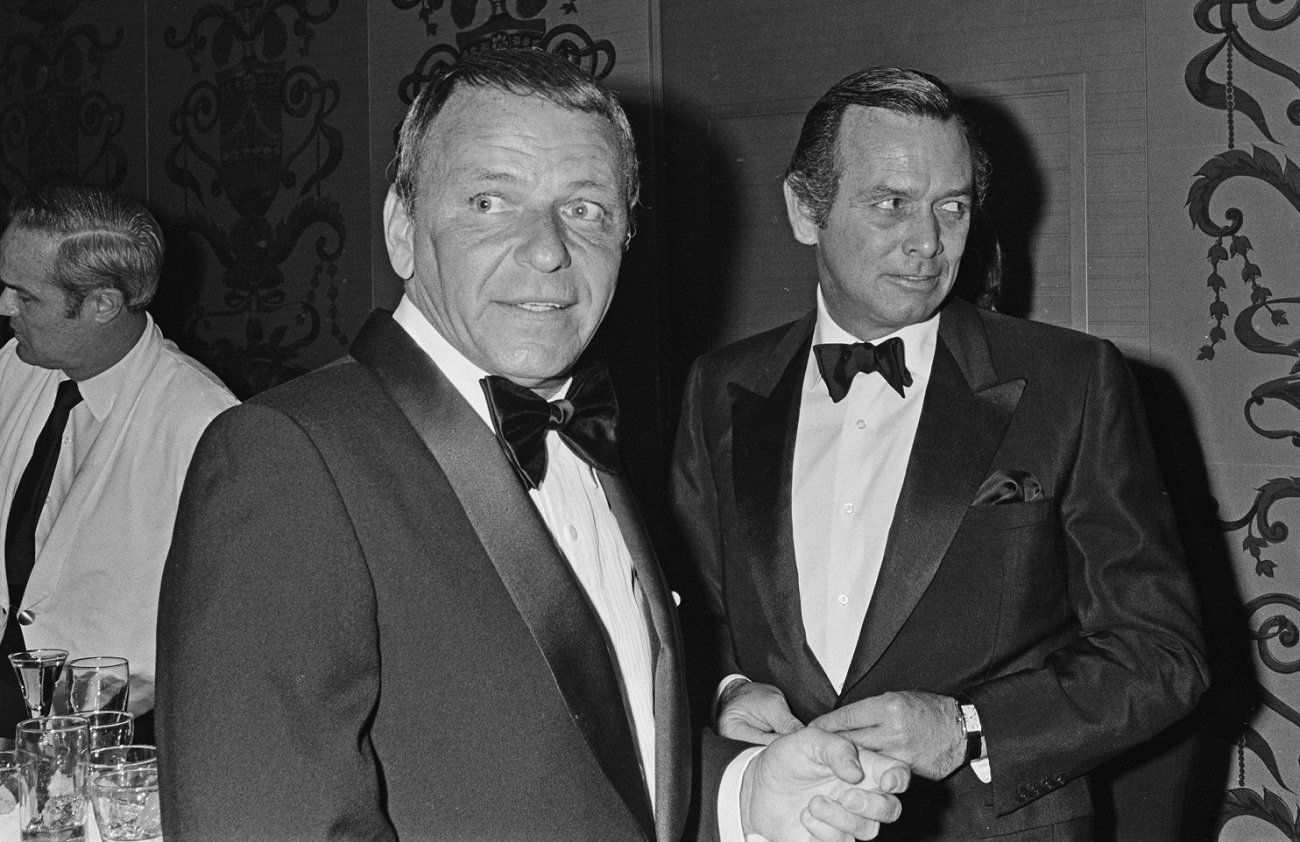 While Sinatra sat there ripping into Puzo, he never looked up from his dinner plate. "I remember his saying if it wasn't that I was so much older than he, he would beat the hell out of me," Puzo recalled in The Godfather Papers. "I was a kid when he was singing at the Paramount, but OK, he looked 20 years younger."
To Puzo, the real insult lay in the fact that Sinatra, whose family was from Northern Italy, would have the nerve to threaten a Southern Italian like Puzo with bodily harm. "This was roughly equivalent to Einstein pulling a knife on Al Capone," Puzo explained.
The crazy part was, Puzo pulled a few details from the Sinatra biography — the From Here to Eternity casting, the Tommy Dorsey contract — but hadn't intended to skewer the man personally. He actually admired the man and felt sympathy for the plight of artists like Sinatra in that era. But the real-life man was nowhere near as fragile and weak-willed as Johnny Fontane.