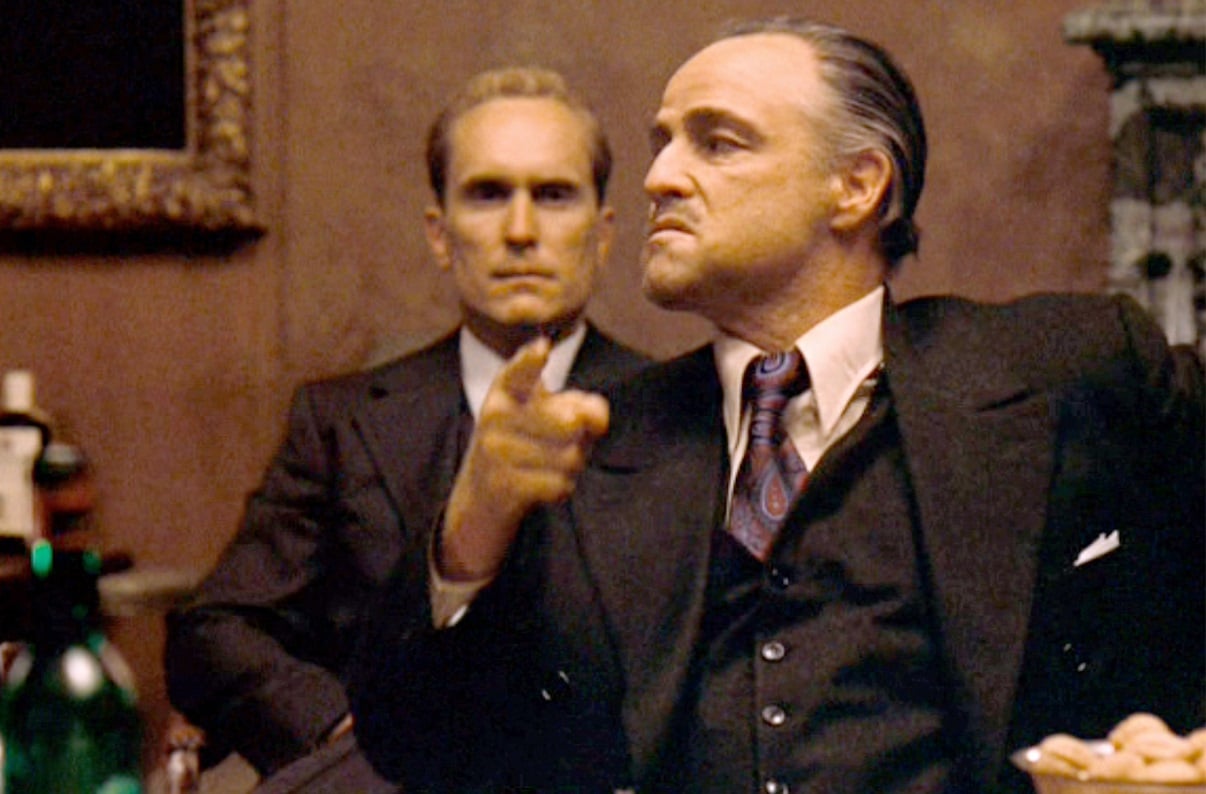 The Godfather
The Godfather
is an
American film trilogy
that consists of three crime films:
The Godfather
(1972),
The Godfather Part II
(1974), and
The Godfather Part III
(1990). The films, directed by
Francis Ford Coppola
, are inspired by the 1969 novel of the same name by Italian American author Mario Puzo. The first film is set in the 1940s and is focused on a fictional New York mafia family. It follows Vito Corleone, Don of the Corleone family, played by
Marlon Brando
, as he attempts to pass the mantel to his unwilling son, Michael (
Al Pacino
).
---
Cast: Marlon Brando, Al Pacino, James Caan, Robert Duvall, Diane Keaton, Talia Shire, John Cazale, and Abe Vigoda
Adapted From: "The Godfather" novel by Mario Puzo
Studios: Paramount Pictures and Alfran Productions
Director: Francis Ford Coppola
Writers: Mario Puzo and Francis Ford Coppola
Music: Nino Rota
Cinematographer: Gordon Willis
Read more about The Godfather franchise.