The 'Godfather I' Scene That Cost $100,000 to Film
Francis Ford Coppola had to stick to a tight budget on 'The Godfather.' This scene was among the most expensive to shoot.
From early on in its production The Godfather (1972) was going to be an epic film. Francis Ford Coppola and Mario Puzo's script, which ran 164 pages (2 hours 44 minutes), mixed in locations across the New York area before the story shifted to Sicily. On top of all that, it was a period piece.
Obviously, a film of that scope required a sizable budget. Yet Paramount, believing the picture might flop as every previous Sicilian mob story had, only committed $6 million to the production. In brief, Coppola had to make every dollar count on The Godfather.
That meant getting the killing of Sonny Corleone (James Caan) right the first time. For this pivotal scene, hundreds of explosive squibs and sacks of fake blood went into the shooting. And it cost six figures (in 1971 dollars) to pull it off.
The Sonny Corleone death scene in 'The Godfather' cost $100,000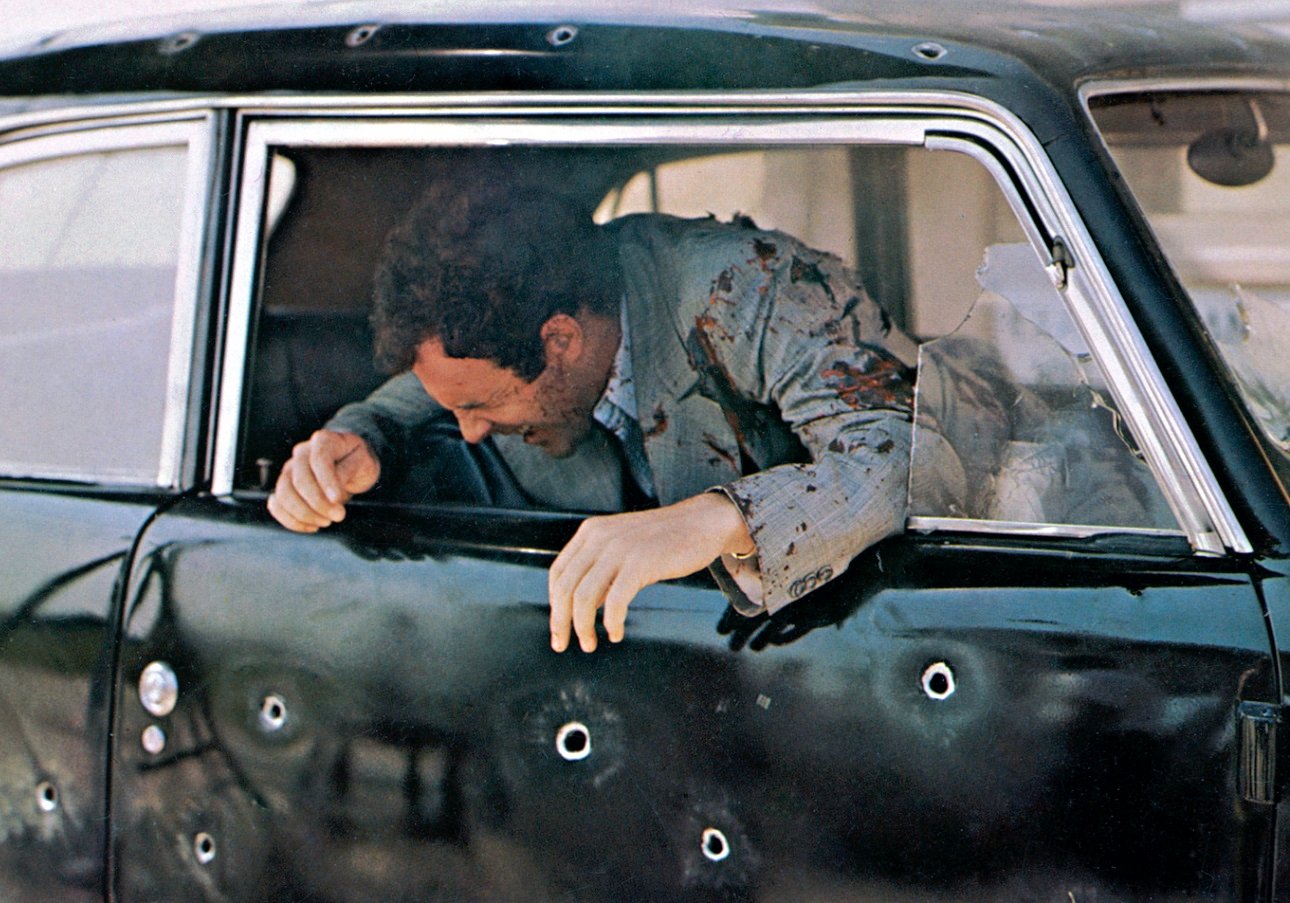 Sonny Corleone is the hothead in the family, and setting up his killing wasn't particularly difficult. Rival mobsters got their shot at Sonny through his brother-in-law Carlo (Gianni Russo), who had savagely beaten Connie Corleone (Talia Shire). As soon as he heard about it, Sonny went to kill Carlo.
Gunmen intercepted him, however. When he was arriving at the tollbooth on the Jones Beach Causeway, assassins carrying automatic weapons opened fire on Sonny, killing him in a hail of bullets (many of which they shot after Sonny was long dead).
According to a Newsday report by Joseph Gelmis (via Scraps from the Loft), Coppola's team placed 110 brass casings with gunpowder squibs and fake blood inside Caan's clothing. On cue, the crew detonated them, along with fake blood squibs on his face and hair.
The same sort of damage had to be inflicted on Sonny's car (a late-model Lincoln Continental). Gelmis reported the crew placed another 200 explosive squibs in predrilled holes inside the Continental. All told, the scene cost $100,000 (the equivalent of $650,000 in 2021) to shoot. But they got it done in one take.
The scene wasn't shot on the Jones Beach Causeway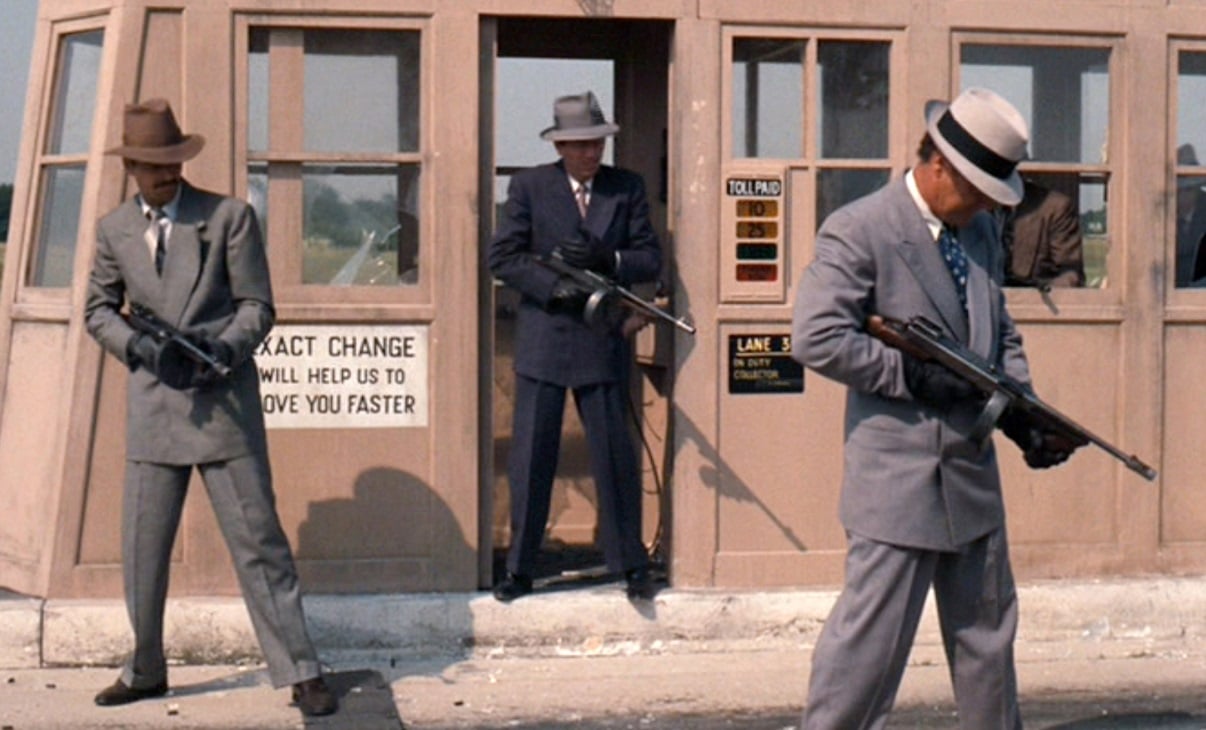 Sonny's death is among The Godfather's most famous scenes, and many writers have incorrectly identified the location (with its old-fashioned tollbooth) as the Jones Beach Causeway. In The Godfather Companion, Peter Biskind tried to correct that. Biskind wrote that the actual location was Floyd Bennett Field, Brooklyn.
Yet that appears to be off as well. Writing in Newsweek, Gelmis noted that the crew shot Sonny's death scene at an abandoned runway on Mitchel Field. That spot was part of the former Mitchel Air Force Base on Long Island. (Others have confirmed this in recent years.)
To make it look like Jones Beach, the production crew built and hung the billboards and constructed the tollbooths at Mitchel Field. Then the explosive experts went to work and pulled off the scene in style. In a high-pressure, high-stress shoot, getting it done in one take must have felt like a triumph.