'The Godfather': Marlon Brando Went to Extreme Lengths to Pass His Audition With Francis Ford Coppola
It's easy to look at The Godfather's reputation as one of the greatest movies ever made with some of the greatest actors and assume that its production was smooth sailing. In reality, Francis Ford Coppola was a little-known director with moderate success at the time of its production. As such, he constantly had the studio on his back. One of the major sticking points, however, was the casting of a washed-out Marlon Brando. Coppola explained what that process was like.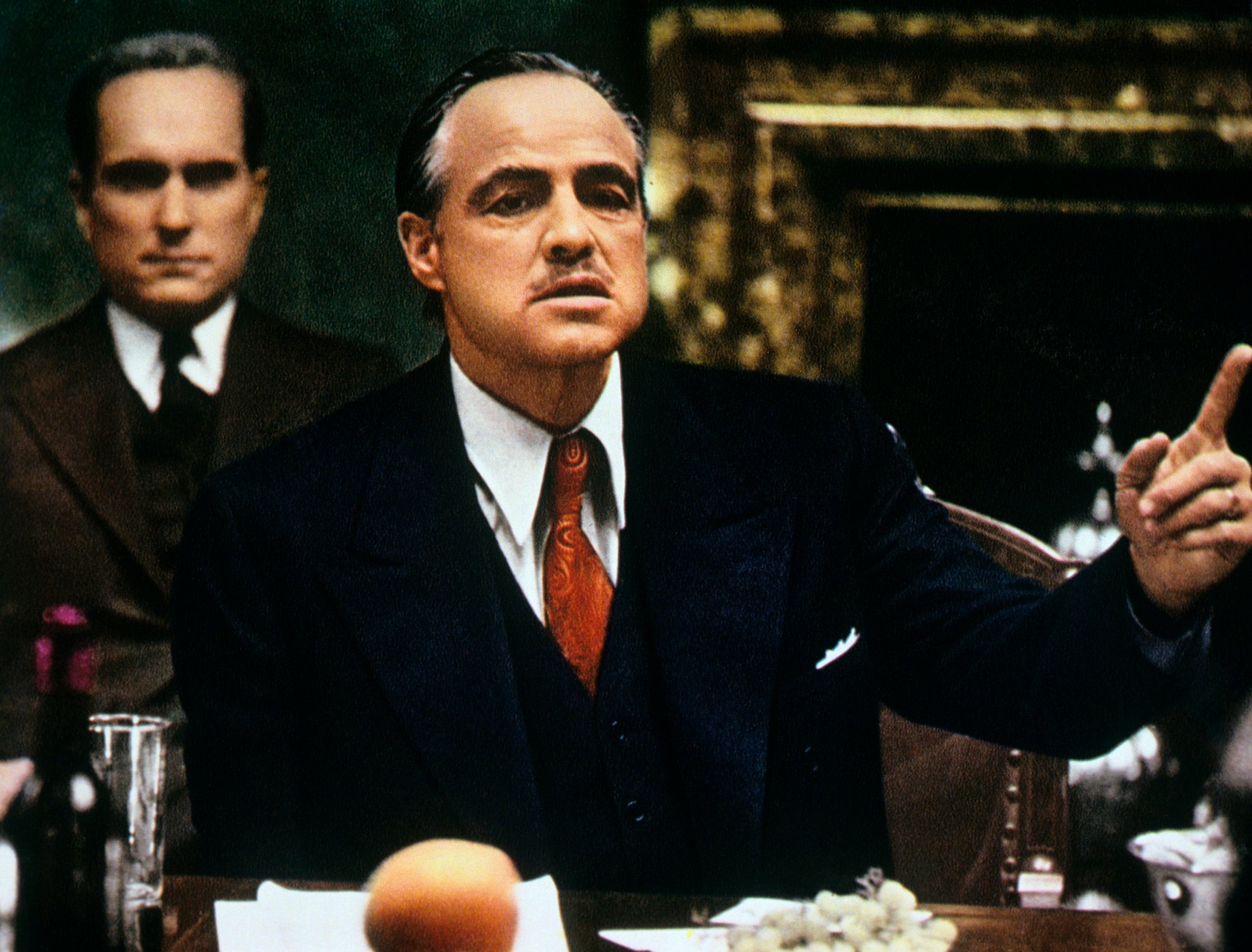 Who was Marlon Brando?
As The Guardian notes, Brando's complicated relationships with writers, directors, co-stars, and producers are as much a part of his legacy as his laundry list of iconic roles. However, behind all of these mishaps was an actor who could chew the scenery at the top of his game and give a performance like few before and after could imagine. By the 1970s, however, Brando appeared to be on his way out.
He hadn't headlined a major motion picture in many years, and tales of his antics made others resist the urge to work with him. However, when Coppola was preparing The Godfather, he begged the studio to give the Oscar-winner another chance. This meant not only guiding Brando toward the light but getting the curmudgeonly studio heads to get on board, as well.
After several weeks of begging with the studio, Coppola arranged a meeting. However, given Brando's extracurricular eccentricities, he had cause to be worried. Still trying to grasp how Don Vito Corleone would appear in the mafia epic, Coppola's meeting with Brando before they met with the studio shaped the character and secured the role that helped change the movie world forever.
'The Godfather' was Marlon Brando's second chance
Speaking about his meeting with Brando in an interview collected by Yahoo!, Coppola remembered meeting him at his house. At first, Brando looked checked out and unwilling to do what was needed to secure the role. "We went to his house on Mulholland Drive and it was early, he wasn't up," Coppola began. "There's a rumble and the door opens, and in walks this beautiful man with long blond hair, in a Japanese robe."
However, Coppola watched as Brando went from a schlubby, middle-aged actor to a completely different person. The director spoke glowingly about how Brando set out a wide array of props, from Italian meats to kleenex and some shoe polish. From there, he began to build the character in front of the director's eyes.
"And he came out and looked at all this and figured out what was going on, and he took his hair… he did it up himself in the back, and he took shoe polish and he made it black and he put on a shirt," Coppola continued."He took some Kleenex and he [put it in his cheeks]. And then he started acting but not saying anything."
'The Godfather' made Don Vito Corleone a legendary character
The Guardian notes that Don Vito Corleone is one of the most iconic movie characters in Hollywood history. It revitalized Brando's career for the rest of his life. While Brando remained notoriously hard to work with, his eccentricities sometimes led to some of the most powerful performances in his 50-year career. Brando died in 2004, but he's one of the most recognizable actors in history. Brando had several memorable roles, including his follow-up with Coppola in Apocalypse Now.
Tales of his antics on the set with Coppola, Frank Oz, and several other directors throughout his career remain as famous as his iconic roles. However, behind all of these complications remained an artist who had an innate ability to create characters out of thin air. It may not have always been tolerable, but there's still a reason Brando's Godfather performance remains as popular as it is.