'The Godfather' Star Carmine Caridi Was Banned From the Oscars After He Was Summoned by the FBI
Carmine Caridi trusted a friend to watch his Academy screeners. Instead of copying the movies for person use, that person distributed them on the internet.
There are tons of big names in Hollywood who are members of the Academy, including actors. Members are given the ability to watch movies before anyone else, as well as vote for the Oscars. As one might imagine, this isn't an air-tight system if you want to keep the films exclusive. This is a lesson people learned the hard way when a major mistake by a major actor caused the Academy's first suspension.
Carmine Caridi was best known for his work on two 'The Godfather' films
In his early days, Carmine Caridi started out doing minor roles on Broadway before quickly turning to film. His first major role was set to be as Sonny Corleone in the original The Godfather. However, anyone who's seen the movie knows this didn't work out. Despite getting far along in production, Paramount executives ordered director Francis Ford Coppola to recast several roles. As a result, Caridi was out.
As devastating as this was for him, Caridi wasn't done with The Godfather films. Coppola, feeling guilty about the snub, cast the actor in both the sequels. In The Godfather Part II, he was Carmine Rosato, while he played Albert Volpe in Part III.
Caridi was investigated by the FBI for media piracy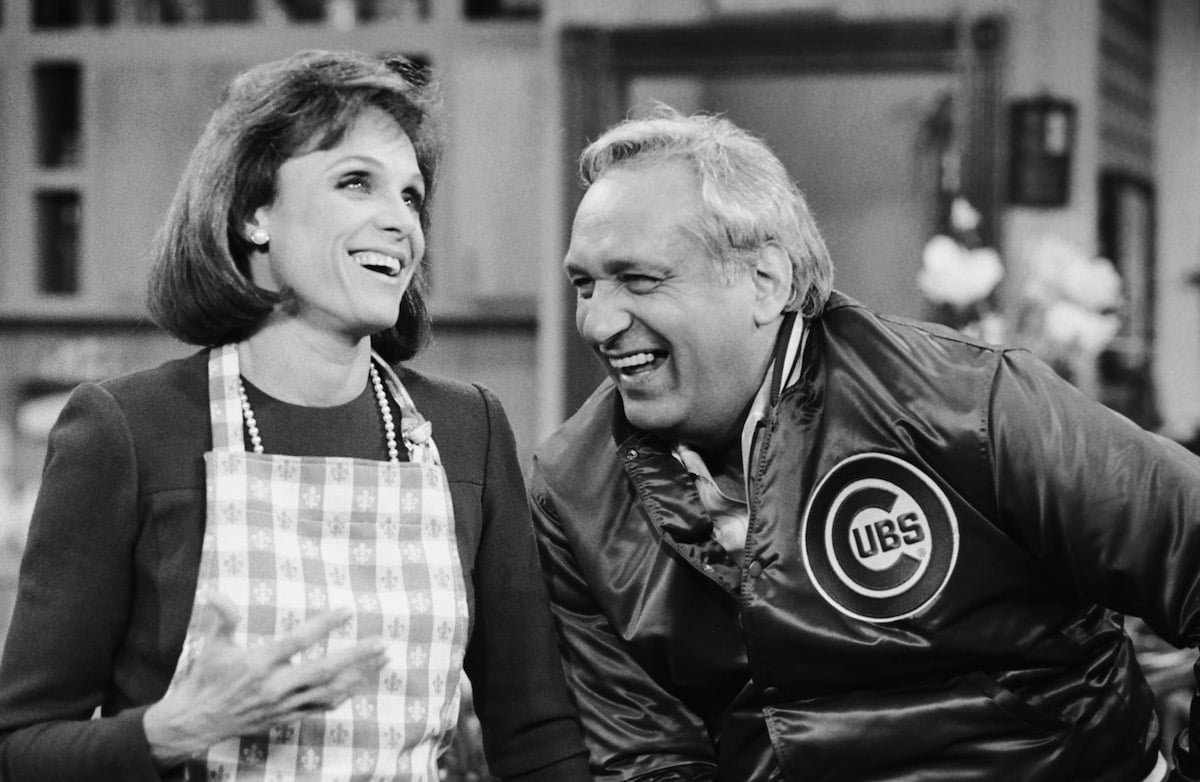 Caridi's strength as an actor got him steady work for many years, eventually earning him membership in the Academy. As a member, he was privy to screeners, which were VHS tapes of films being considered for Oscars. He'd get to see the films only available in theaters from the comfort of his home, as well as vote on awards.
Eventually, trouble came to town in the form of Russell Sprague. Sprague was a Chicago movie fan visiting LA, introduced to Cardidi by another member of The Godfather Part III cast. They two became friendly after Sprague fixed Caridi's VCR, sharing a love of movies.
When Caridi shared that he was able to watch screeners of the latest films, though, Sprague managed to talk him into sharing these screeners with him. As part of his agreement with the Academy, this was not allowed. Even so, Caridi decided to go along with it, wanting to share his privileged position with a friend.
This worked out well for a time. But things quickly spiraled out of control when the FBI got involved. Rather than a harmless movie fan as Caridi thought, Sprague turned out to be one of the most notorious film pirates in the country. Instead of copying the movies Caridi sent him for personal viewing, he'd distribute them on the internet.
Both men were taken in for this. Caridi revealed Sprague's involvement and his deception. Both Columbia Pictures and Warner Bros. sued Caridi, costing him a hefty amount of money. Sprague also pleaded guilty. Despite being released initially, he was caught again for more piracy. He died in jail from a heart attack while awaiting his second trial.
Carmine Caridi was the first person banned from the Academy
Despite eventually being cleared of wrongdoing by the FBI, Caridi was still ejected from the Academy. While his leaking wasn't malicious in nature, it still violated the agreement he had with the Oscars to safeguard his screener copies of the films. By showing them to other people, he'd done just that, even without a desire to profit from it.
Caridi was the first person to ever be banned from the Oscars. Two years before his death, the actor gave an interview with The Hollywood Reporter about the incident.
"I was doing a guy a favor and he screwed me," he says, referring to Sprague. As noted in the interview, Caridi was not particularly tech-savvy. The possibility that someone would copy and distribute the screeners like this never occurred to him. All he ever wanted was to share his love of movies with someone he thought was a true fan.
Notably, he didn't seem too regretful about sharing his screeners, even if he was upset over this specific incident. "Everybody does it, OK?" he claimed, also admitting to lending his screeners to relatives over the years, as well as those who couldn't afford to watch the films. Cavalier as he might be about sharing the screeners, though, he does accept the punishment. "I don't blame the Academy. I did violate their law."
At the end of the interview, Caridi revealed that he still receives screeners from time to time – just not from the Academy. These days, it's the Screen Actors Guild that sends them out. Unsurprisingly, old habits die hard, the actor ending the interview by admiting, "I lend them to my neighbors."