'Godzilla vs. Kong': How 2 Giant Monsters Rescued the Moviegoing Experience
Individually, perhaps neither Godzilla nor King Kong could have helped give movie theaters their biggest success in over a year. But together, the two most iconic movie monsters did just that. Godzilla vs. Kong served not only as a culmination of Warner Bros. and Legendary Pictures' "MonsterVerse." But did Godzilla vs. Kong also extend the life of the moviegoing experience?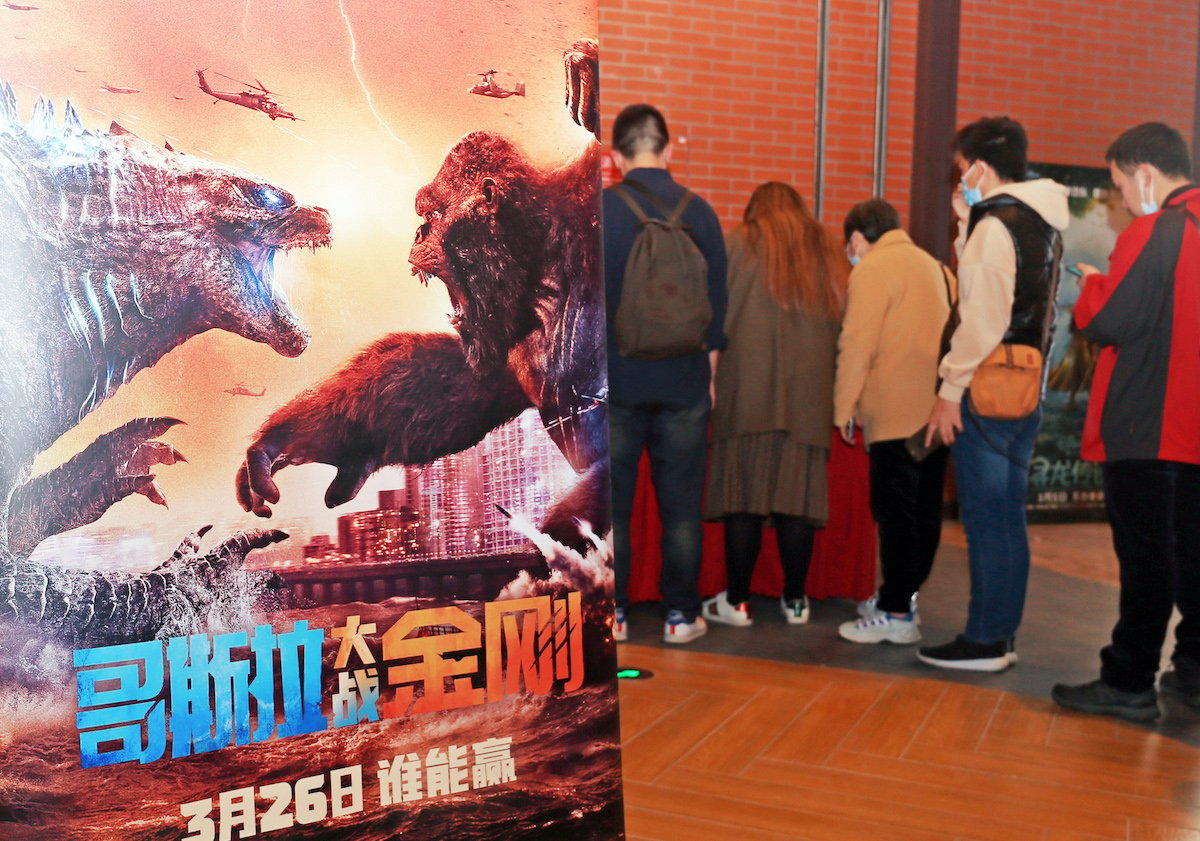 The 'Godzilla vs. Kong' trailer had fans excited for monster action
The road to Godzilla vs. Kong began with 2014's Godzilla. Only the second Hollywood production to star the giant lizard, director Gareth Edwards' movie reintroduced audiences to a new version of Godzilla. And 2017's Kong: Skull Island similarly revived King Kong for modern audiences. Godzilla and Kong hadn't appeared in an American release since 1998 and 2005, respectively.
For fans of the MonsterVerse, Godzilla vs. Kong had an allure much like Marvel's The Avengers. The release of its first trailer indicated it could be bigger than previously thought. Released on Jan. 25, 2021, the first full trailer became Warner Bros.' biggest debut ever, with 25.6 million views in its first 24 hours, according to Screen Rant. But the real surprise was yet to come.
But the MonsterVerse crossover was bigger than anyone anticipated
According to Deadline, Godzilla vs. Kong's first week of viewership on HBO Max surpassed that of Wonder Woman 1984. While the superhero sequel attracted 2.2 million households in December 2020, the monster mash-up brought in 3.6 million households in its first five days. Both films were released simultaneously in theaters and on HBO Max.
Moreover, Godzilla vs. Kong also set a new box office record. The film earned $48.1 million during its first week of theatrical release, by far the most of any big-screen release since the coronavirus (COVID-19) pandemic. With only 55 percent of theaters open in the United States and Canada, that number would have been far higher in different circumstances. 
Although Godzilla vs. Kong doesn't feature a post-credits scene, its box office performance certainly bodes well for the future of the MonsterVerse. Director Adam Wingard previously told Dread Central the franchise was facing a "crossroads." Now it a Godzilla vs. Kong sequel feels absolutely in the cards, though no official announcements have yet been made.
HBO Max's 'Godzilla vs. Kong' launch could inspire a new release model
On the one hand, the promise of two iconic kaiju facing off provided enough incentive to lure wary audiences back to movie theaters. But the streaming success of Godzilla vs. Kong might also give way to an entirely new way to see movies altogether.
In the aftermath of the coronavirus (COVID-19) pandemic, studios scrambled to decide whether to send their upcoming movies to streaming or postpone their theatrical release. Warner Bros. ultimately said "why not both?" and offered to try something very different.
Starting with Wonder Woman 1984, the studio has committed to releasing even its biggest movies to both theaters and HBO Max simultaneously. Godzilla vs. Kong proved not only the value in the theatergoing experience but also in providing consumers with options. So fans can probably expect this dual approach to become more popular.