'Golden Girls': Estelle Getty Once Warned People to Avoid Bea Arthur 'If You Have a Bad Toupee'
When people mention The Golden Girls, there's usually a warm sentiment that runs through the conversation because it was such an iconic TV show. Glamour, sassiness, and friendship made for an irresistible combination in the beloved sitcom.
Estelle Getty became a national treasure as Sophia Petrillo, a character who had bark, bite, and tenderness to her. Her co-star Bea Arthur was also known for her wicked sense of humor and comedic timing, but Getty said she there was something about certain toupees that triggered her.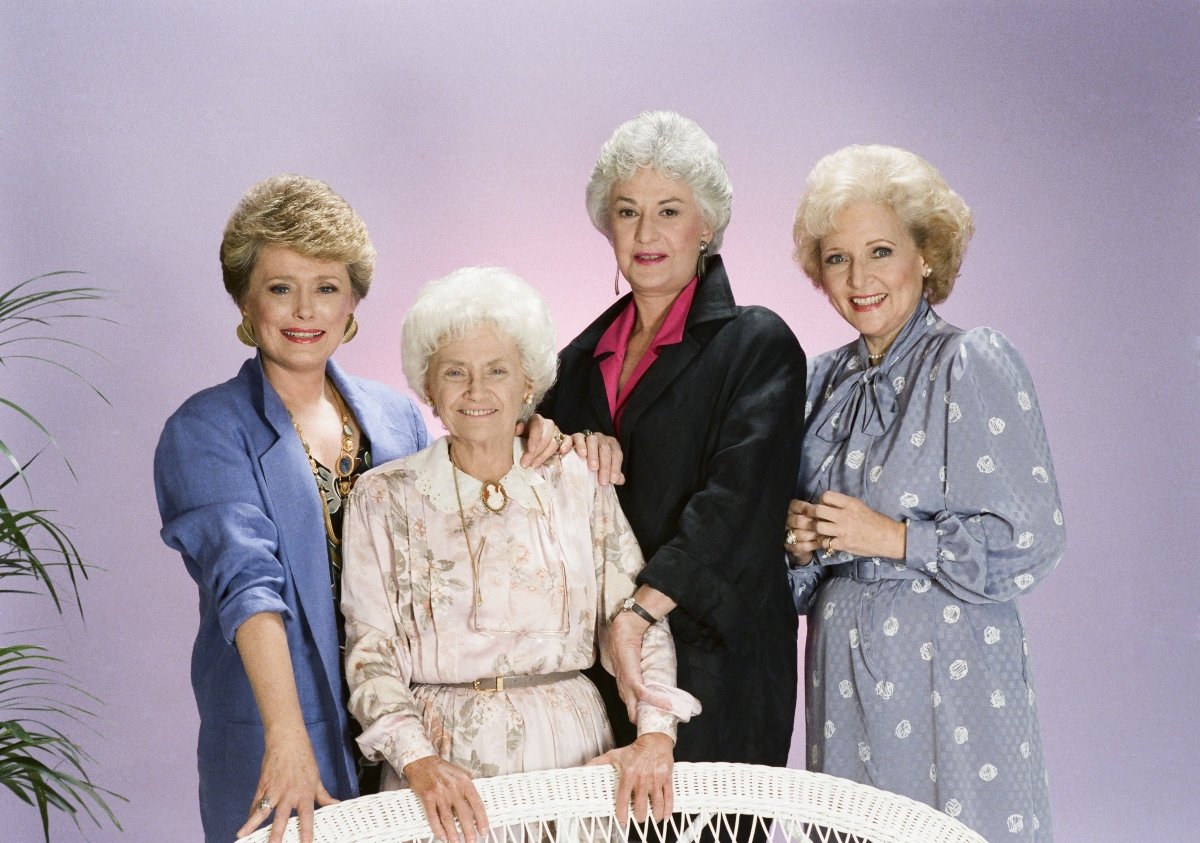 Estelle Getty and Bea Arthur were tight with their 'Golden Girls' co-stars
When The Golden Girls cast showed up to film their first set of episodes, all of the women were used to playing lead roles with the exception of Getty.
She described her experience meeting Bea Arthur, Rue McClanahan, and Betty White in her memoir, If I Knew Then What I Know Now… So What? Getty called them television giants and said she was nervous, but her fears were unfounded.
After filming the first show, she said Arthur hugged her, gave her peck, and called her "terrific." Getty said all four of the women had a beautiful relationship and she learned a great deal through their talents.
"Not only have we never had a single fight, but among us there exists a totally genuine respect and regard and caring. And I'm not saying that because I'm writing a book," she wrote. Getty called them all wonderful human beings.
Because of their chemistry, professionalism, and camaraderie, she predicted early on the show would be a hit. Their tight bond also ensured they looked out for each other and could gauge one another's personalities. That came in handy when Bea Arthur spotted a renegade toupee.
RELATED: 'The Golden Girls': The 1 Line That Estelle Getty Refused to Say
Bea Arthur couldn't stop laughing at guest star's toupee
During its run from 1985-1992, The Golden Girls boasted an impressive roster of guest stars, many of whom continued to grow in star power. George Clooney, Burt Reynolds, Alex Trebek, and Quentin Tarantino are among the people who did cameos on the show, but there was one unnamed person who gave Arthur a giggle fit.
Getty wrote that she only had one warning for those who wanted to know backstage secrets: "If you've got a bad toupee, stay away from Bea Arthur."
She explained that Arthur didn't have an issue with them, but if she noticed a bad one, it cracked her up. Getty had a way to cover for her co-star though.
"We once had a guest on the show, a man none of us had previously met, and when he arrived on the set the poor man was wearing this toupee that stood so far up in front you could see his scalp," she recalled. She introduced Arthur to the man and when she turned around to greet him, she broke into hysterics. The sight of the toupee set her off.
"I was ready for this," Getty wrote. She explained to the man, "Oh, she's so impossible. The minute she sees me she starts to laugh. It doesn't even matter what I say. She just laughs."
Getty said it happened all day, and each time Arthur burst into laughter, she covered for her friend. "I'd look at her, shake my head, and say, 'That Bea. I just crack her up.'"
Getty added that once Arthur got going with her giggles, it wouldn't stop. At times, she'd have tears rolling down her face and it'd be contagious — even if they were at an event or taping the show. Jokes and humor were a regular part of their lives with the Golden Girls.