'The Golden Girls': Which Star Thought Bea Arthur Intimidated Estelle Getty?
One of the stars of 'The Golden Girls' guessed that Bea Arthur intimidated Estelle Getty, which may have been behind her forgetting lines on the show.
While The Golden Girls is a timeless fan favorite, the show's stars didn't get through seven seasons without catching rumors of feuding. And there was some tension behind the scenes, according to those who worked on the show — including two stars who named their commanding co-star, Bea Arthur, as being at the center.
Which Golden Girl said they thought star and activist Estelle Getty might have been "unconsciously intimidated" by Arthur? And what truth is behind the rumored on-set rivalry between Arthur and her co-star, Betty White?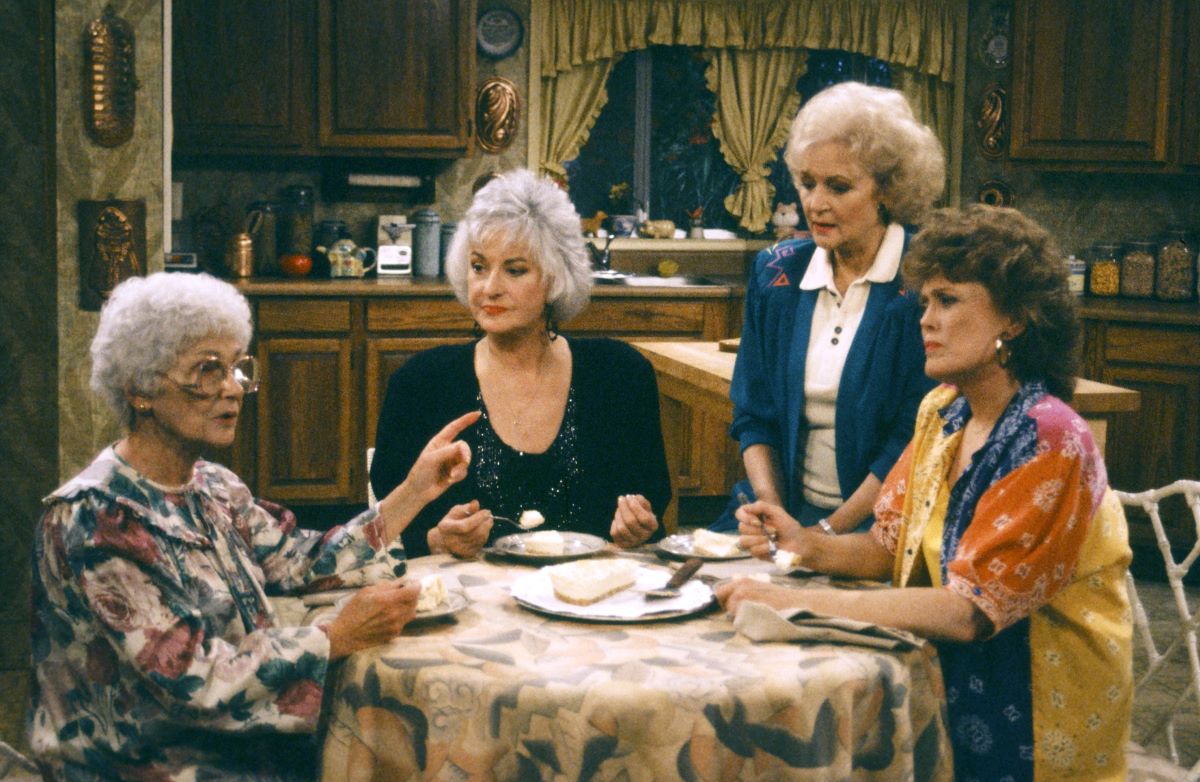 Rue McClanahan thought Estelle Getty forgot lines because she was 'somehow unconsciously intimidated' by Bea Arthur
While talking to Entertainment Weekly in 2007, Rue McClanahan addressed reports that Getty had a difficult time memorizing lines for her role as Sophia Petrillo on The Golden Girls.
"We stayed after the audience left and reshot all of her scenes. […] Poor little thing — Estelle was so humiliated and embarrassed," she shared. However, McClanahan noticed when they went on to do their spin-off, The Golden Palace — without Arthur — Getty "didn't have that problem anymore."
She eventually deduced Arthur's presence might have impacted Getty's performance. "[…] I began to think perhaps it was Bea Arthur's influence because she wasn't on Golden Palace," she declared. "I think [Getty] was somehow unconsciously intimidated by Bea."
To support her hypothesis, McClanahan added another example to the list. "You might also remember Estelle did Empty Nest for a couple of years after that. She was a regular, and she didn't have any problem," she added.
In conclusion, she said, "Maybe it wasn't Bea, maybe it was just a coincidence that once Bea was out of the picture, Estelle wasn't scared anymore."
Betty White and Bea Arthur's tension on set
Getty wasn't the only Golden Girls star who supposedly felt a little tense around Arthur. Rumors of a pressurized relationship between her and another co-star, White, have been around for decades. And according to White, at least some of the speculation was based in truth.
Her conclusion was that Arthur wasn't "very fond" of her while they worked together. Though she said she never knew what she did, she told Joy Behar that her co-star just "wasn't that thrilled" with her. (Per CNN.)
But Arthur's son said he believed any animosity from his mom towards White wasn't that personal. He attributed the tension to Arthur's personality and her serious approach to work. Specifically, he guessed that Arthur didn't like how much White interacted with the audience between takes.
Bea Arthur was like an 'exposed nerve' but enjoyed working with Estelle Getty and the 'Golden Girls'
In an interview with the Television Academy Foundation, Arthur admitted she was an emotional person. "I really feel that I'm an exposed nerve. I don't know how else to say it," Arthur said. "But I'm moved by everything."
She confessed that she was "trying to turn sitcom into an art form" through her theater training. As such, it seems she may not have had patience in her work for things that interrupted the process — like co-stars forgetting lines or interacting with the audience.
But in the end, Arthur expressed respect and adoration for her fellow stars on The Golden Girls, including Getty. While looking back at her time on the show, she said she was especially very fond of the mother/daughter relationship between Dorothy and Sophia.
According to her, she didn't know until years later that Getty was "terrified" and couldn't remember her lines. And while she admitted that she might have had something to do with that, she thought McClanahan and White might have, as well — because they all three had such impressive careers in television.