Golden Globes Reveal Netflix Is In the Worst Possible Position for Oscars
Going into the Golden Globes, this awards season seemed like it would be the year Netflix really conquered the stage. The streaming service already enjoyed a major breakthrough in 2019 with Alfonso Cuarón's Oscar-winning Roma. But with several heavy-hitters on its side, Netflix felt unstoppable leading up to the Academy Awards.
Then the actual Golden Globes happened. Granted, the respective voting bodies of the Globes and the Oscars are completely separate. But the former is typically a predicting factor in at least the support certain movies have going into Oscar night. In that case, Netflix might have a rougher road ahead of itself than anyone previously thought.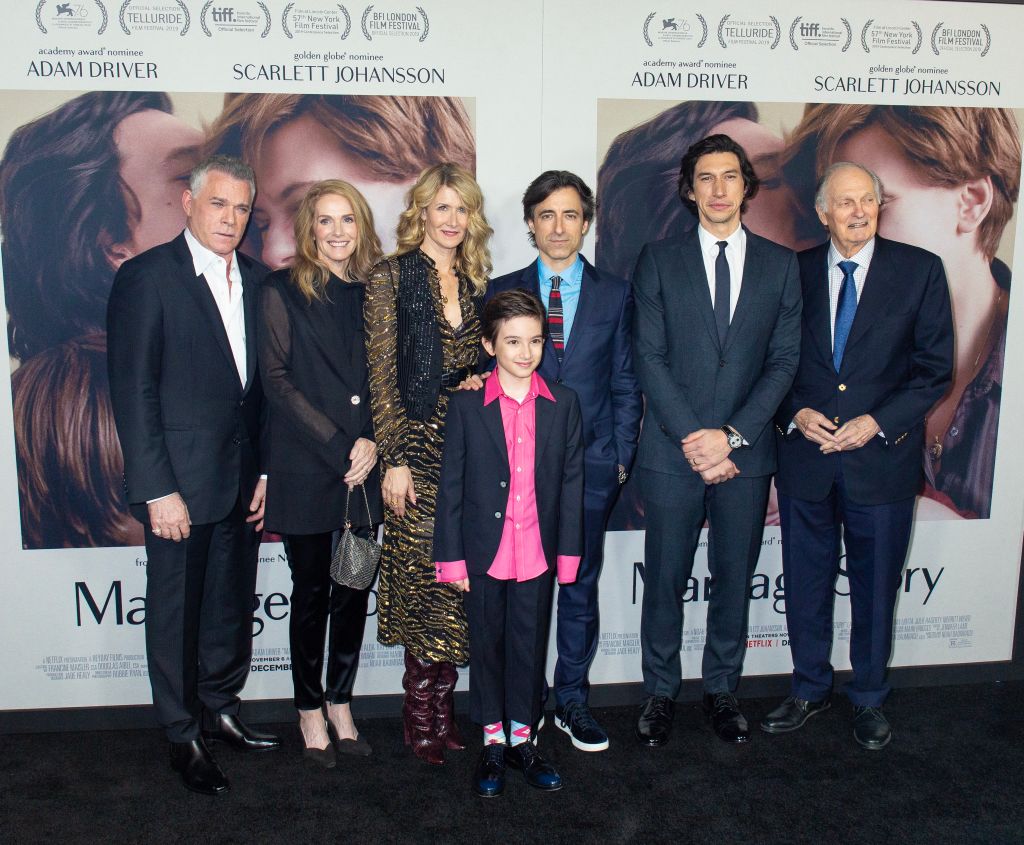 Netflix went hard this awards season
Perhaps emboldened by Roma's success, Netflix campaigned hard for a number of its 2019 releases. Noah Baumbach's searing family drama Marriage Story starring Scarlett Johansson and Adam Driver is one of the best-reviewed movies of the year. And Martin Scorsese's 229-minute gangster epic The Irishman felt like a shoo-in for some awards love.
But Baumbach and Scorsese have vied for Oscars before. Netflix also gave subscribers more surprising awards contenders. For instance, Eddie Murphy's latest starring vehicle, the heartfelt and hilarious 1970s biopic Dolemite Is My Name, even led the actor back to Saturday Night Live.
Then there's The Two Popes, a character-based drama starring Anthony Hopkins and Jonathan Pryce. The pair of distinguished actors play Pope Benedict XVI and Pope Francis, respectively. Its story chronicles the former's resignation from the papacy and the transition into Pope Francis's time leading the Catholic Church.
How the company did at the Golden Globes
With such a diverse group of content on their side — all of which earned multiple nominations — Netflix might have expected a thrilling Globes night. After all, a total of 34 nominations across both its movie and TV projects had to yield some major wins, right? As it turns out, the Globes went completely the other way.
Of that staggering total, Netflix only won two awards at the Globes. Laura Dern claimed Best Supporting Actress in a Movie for her work as a fierce divorce lawyer in Marriage Story. Meanwhile, on the TV side, Olivia Colman won Best Actress in a Drama Series for playing Queen Elizabeth II on The Crown.
Every other Netflix nomination was shunned. Perhaps most shockingly, Scorsese's The Irishman — which many tipped to win Best Motion Picture Drama — went home completely empty-handed. Not even the powerhouse cast of Robert De Niro, Al Pacino, and Joe Pesci could sway Globes voters the film's way.
What Oscar nominations will it land now?
The big question now is whether this disappointing Globes night will have any impact on Netflix's Oscar chances. The Academy of Motion Picture Arts and Sciences — which awards the Oscars — has clashed with the streaming service in the past. The issue? Netflix's unwillingness to prolong publishing movies on its platform following an awards-qualifying limited theatrical run.
The lack of Globes support might set the stage for what Netflix could expect on Oscar night. After all, few expected the foreign journalists who comprise the Globes' Hollywood Foreign Press Association to be affected by the Netflix-Academy conflict. If that truly wasn't a factor, it could just be films like The Irishman and Marriage Story don't have as much support as originally believed.
Then again, no one saw 1917 coming. The World War I drama beat both high-profile Netflix contenders for two big awards. If nothing else, the Oscar race just got a whole lot more interesting. We can't imagine Netflix not still earning a ton of Oscar nominations, particularly for acting. But it's a lot easier now to picture the company coming up short once Oscar night comes calling.