Goldie Hawn Was So Depressed as a Young Star That She 'Couldn't Even Go Outside in Public'
Goldie Hawn is Hollywood royalty. Not only has she been working as an actor for more than 50 years and counting, but she also has a famous daughter.
Kate Hudson is Hawn's daughter from her marriage to Bill Hudson, a musician. Hudson had trouble dealing with her mother's fame as a child. She felt bad when Hawn would get a ton of attention in public. Interestingly, there was a time when Hawn couldn't deal with that attention either. 
Goldie Hawn's career exploded in 1967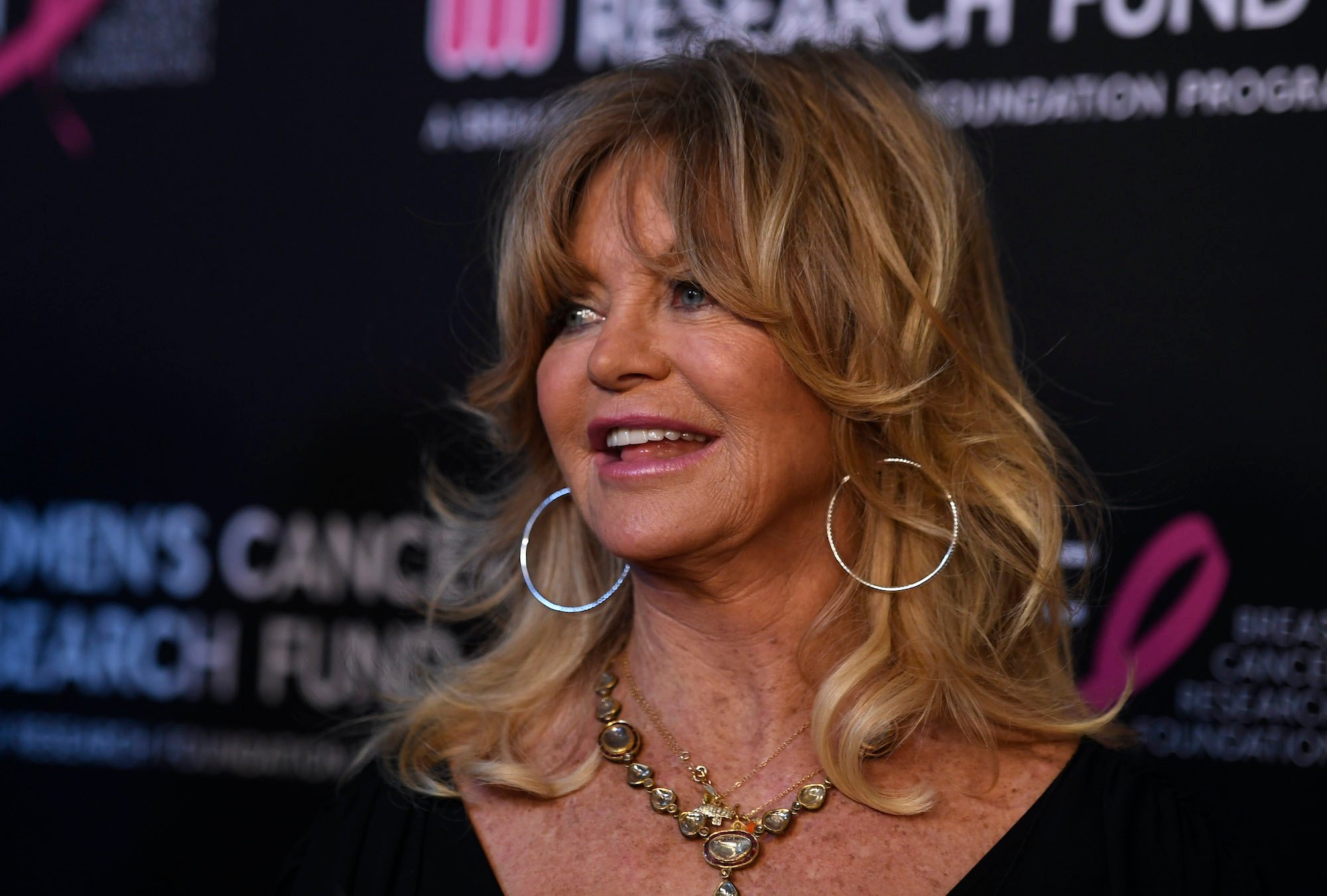 According to Brittanica.com, many consider the comedy variety show Rowan & Martin's Laugh In to be Hawn's breakout role, her career was on an upward trajectory before the show ever aired. Between 1967 and 1968, Hawn was busy with roles in television and movies. In 1969, Hawn's performance in Cactus Flower won her both a Golden Globe and Academy Award. 
Not man actors win an Oscar within years of beginning their acting career. To say Hawn's star was on the rise is an understatement. She would continue to star in a number of films throughout the 70s, 80s, and even into the 1990s. It was on set where she met her current partner, Kurt Russell. Russell and Hawn fell in love on the set of Swing Shift in 1984.
They're still together now, and the two raised Hawn's children together, including Hudson. In 2002 Hawn starred in The Banger Sisters alongside Susan Sarandon, about two rocker chicks dealing with middle age. 
Hawn finally took a break after Banger Sisters. Having put in three decades of hard work, Hawn certainly deserved it. But she isn't retired, and doesn't seem to plan to. Nearly 15 years after her last film, Hawn took to the big screen again with Snatched in 2017. Recently, she's appeared alongside Russell as Mrs. Claus in The Christmas Chronicles.
An Oscar win couldn't fix Goldie Hawn's mental health troubles
Hawn's career was a whirlwind. It picked up almost out of nowhere, and Hawn didn't seem to slow down the early 2000s. Despite her success, Hawn had her demons. Interestingly, the height of her career were some of her darkest years. In fact, her fame led to depression.
Hawn told Good Morning Britain that even though being famous seems nice, it can be an incredibly difficult adjustment.  I was 21, and I had – rising to success, I know it sounds terrible, but it's a very very difficult thing. I didn't necessarily want that." The effects of her depression were devastating. Hawn says she "couldn't even go outside in public.
Luckily Hawn was able to get help. She sought advice from professionals. Hawn claims "I went to a doctor. I went to a psychologist." But Hawn didn't settle for letting the experts handle things. She took matters into her own hands, and learned about depression and mental health. Her years of study have led her to advocate for others, especially children.
Now, Goldie Hawn is advocates for mental health
Hawn was on Good Morning Britain to talk about her mental health program. The pandemic has led to a lot of stress for everyone, and Hawn doesn't want children to bear the brunt of the mental health crisis. Her organization, MindUp, is there to help kids. It's not new. Hawn decided to start the program after 9/11, when she saw children grappling with national tragedy.
According to the MindUp site, "Since 2003, MindUP has been helping children develop the mental fitness necessary to thrive in school and throughout their lives."
While others saw despair, Hawn saw a need. And that need mobilized her. According to her Founder's Message on the MindUp site, "I had a call to action to create a program that would help kids learn how to self regulate their emotions, become more resilient and learn about how their brain works to give them a road map out of despair and into a more positive mindset." 
RELATED: How Many Movies Have Kurt Russell and Goldie Hawn Been In Together?