'Goliath' Season 3 Recap: Everything You Need to Remember Before Watching Season 4
'Goliath' Season 4 premieres Sept. 24 on Amazon Prime Video. Here's what you need to remember about season 3 before watching the final season of the Billy Bob Thornton drama.
Billy McBride is going out with a bang. The last season of Goliath drops Sept. 24 on Amazon Prime Video. It sees Billy Bob Thornton's character going up against his toughest opponent yet: a Purdue Pharma-esque drug company that's made billions off of opioid painkillers — and helped to fuel a massive drug epidemic in the process.
It's been two years since the last season of Goliath premiered. So, before you dive into the final eight episodes of the show, you might need a bit of a refresher. Here's where things stood with Billy McBride and the rest of the show's characters at the end of Goliath Season 3. 
Diana Blackwood shot Billy McBride at the end of 'Goliath' Season 3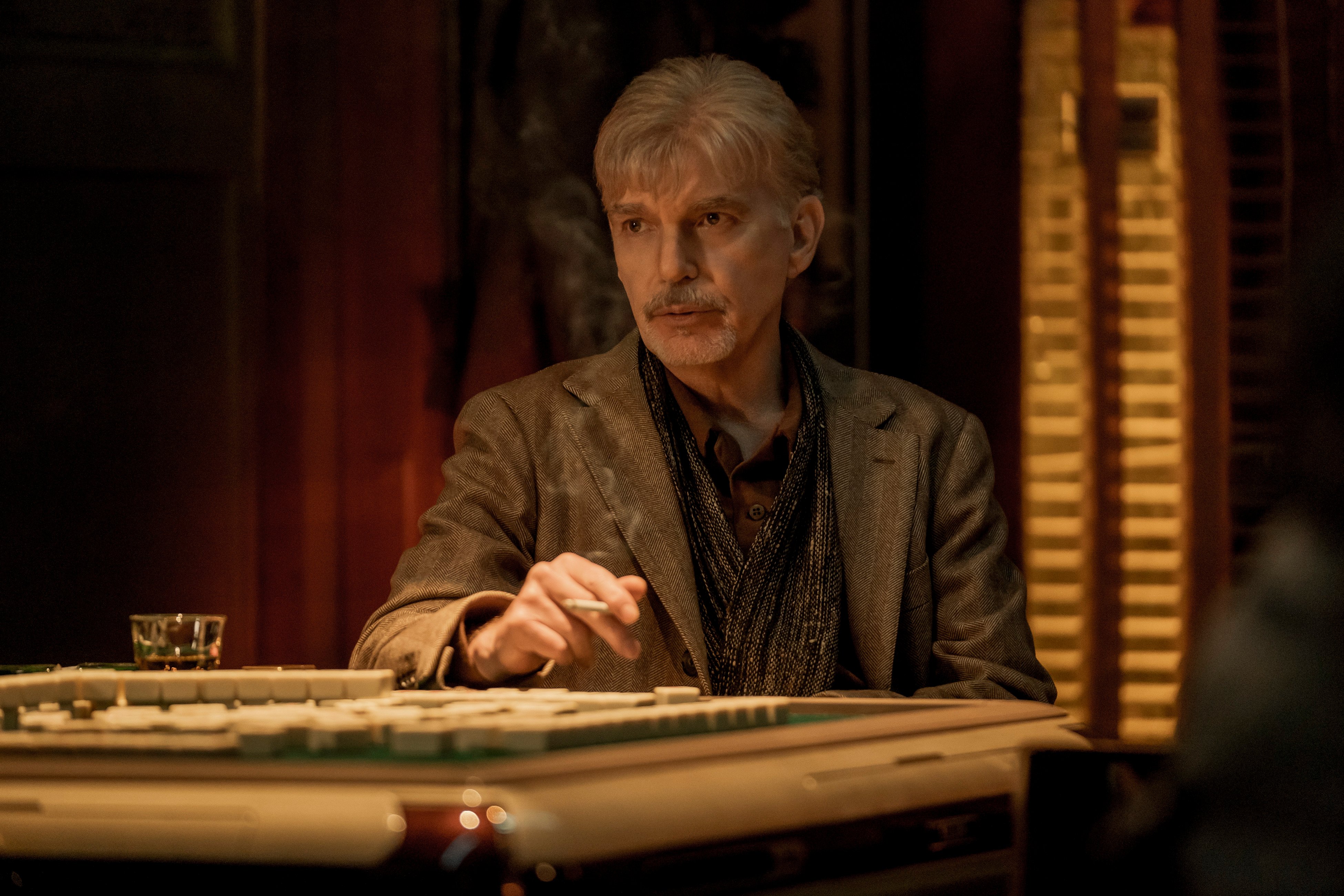 Goliath Season 3 channeled Chinatown with a story about a dispute over valuable water rights in California's Central Valley. Billy faced off against a pair of wealthy, sinister siblings, Diana Blackwood (Amy Brenneman) and her almond-farmer brother Wade Blackwood (Dennis Quaid). 
At the end of the season, Billy found proof that Wade had been siphoning off water from federal lands. Though Wade at first tried to pin the crimes on his sister, he ultimately agreed to a multi-million-dollar settlement. But soon after he collapses and dies. (It's implied Diana poisoned his drink.) 
And Diana wasn't finished with her revenge. She confronted Billy in the parking lot of a bar and shot him, leaving him for dead. She drove off, but then she was run off the road by Littlecrow's daughter Stephanie (Julia Jones). Diana crashed into a concrete barrier, apparently dying in the accident.
Meanwhile, Billy was bleeding out in the rain. He saw his reflection in a puddle, a reference to a line repeated throughout season 3: "The last person you'll see before you die is you." Of course, given that Billy is alive and well in the show's season 4 trailer, it seems pretty clear he pulled through after the shooting. However, it's possible his near-death experience has changed him in some way. 
Patty Solis-Papagian was pregnant 
Goliath Season 3 also ended with some big developments for Billy's law partner Patty Solis-Papagian (Nina Arianda). Earlier in the season, she learned she was pregnant. She finally broke the news to Billy in the season finale after he invited her out for a drink to celebrate their big win. 
"Oh no, I can't do that. I'm pregnant," she said. 
"Are you serious?" he replied, outraged that she hadn't already told him. "You tell me that like you just bought a bag of f****** Doritos … I was under the impression that we were friends. That's kind of big news."
Patty also reconnected with her biological mother in the season finale, and the two appeared poised to possibly begin a relationship. 
Marisol Silva resigned as mayor of Los Angeles 
Billy's relationship with Marisol Silva (Ana de la Reguera) ended badly in season 2 after he learned of her connections to cartel boss Gabriel (Manuel Garcia-Rulfo). Her downfall came in season 3. She was entangled in the Blackwood's shady water deals, and after Billy's daughter Denise (Diana Hopper) exposed the truth to the press. Silva resigned as mayor of Los Angeles as she prepared to face an investigation by the state's attorney. 
Meanwhile, Billy's investigator Brittany's (Tania Raymonde) dreams of becoming a lawyer were dashed due to her criminal past. She decided to move to Chicago for a fresh start, but not before she urged Billy to return home to L.A. to reconnect with his daughter. 
All eight episodes of Goliath Season 4 are streaming on Amazon Prime Video beginning Sept. 24.
Check out Showbiz Cheat Sheet on Facebook!