'Goliath' Season 4: Release Date and How to Watch
Billy McBride is back. It's been two years since the last season of Goliath, which ended with Billy Bob Thornton's character left for dead after being shot by Diana Blackwood (Amy Brenneman). Now, we're finally going to find out what happened to the unorthodox, alcoholic lawyer when Goliath Season 4 premieres on Amazon Prime Video.
'Goliath' Season 4 premieres Sept. 24 
Shortly after Goliath Season 3 dropped, Amazon renewed the show, which was created by David E. Kelley, for its final season. 
It's been a long wait for new episodes, but Goliath Season 4 is finally almost here. The new season begins streaming on Friday, Sept. 24, when all eight episodes will be available to watch on Amazon Prime Video. 
What is the last season of 'Goliath' about? 
In the final season of Goliath, Billy takes on his biggest opponent yet: the pharmaceutical industry. Patty Solis-Papagian (Nina Arianda), who is now working at a white-shoe law firm in San Francisco, brings Billy into a massive case involving Zax Pharma, a multi-billion-dollar drug company whose signature painkiller has been fueling the opioid epidemic. 
"As Billy deals with his own chronic pain and Patty can't shake the feeling she's being used, their loyalties will be tested, putting their partnership on the line. In a world where money can buy anything, even justice, they'll have to risk everything to do what's right," reads Amazon's description of the season. 
Meet the new and returning 'Goliath' cast members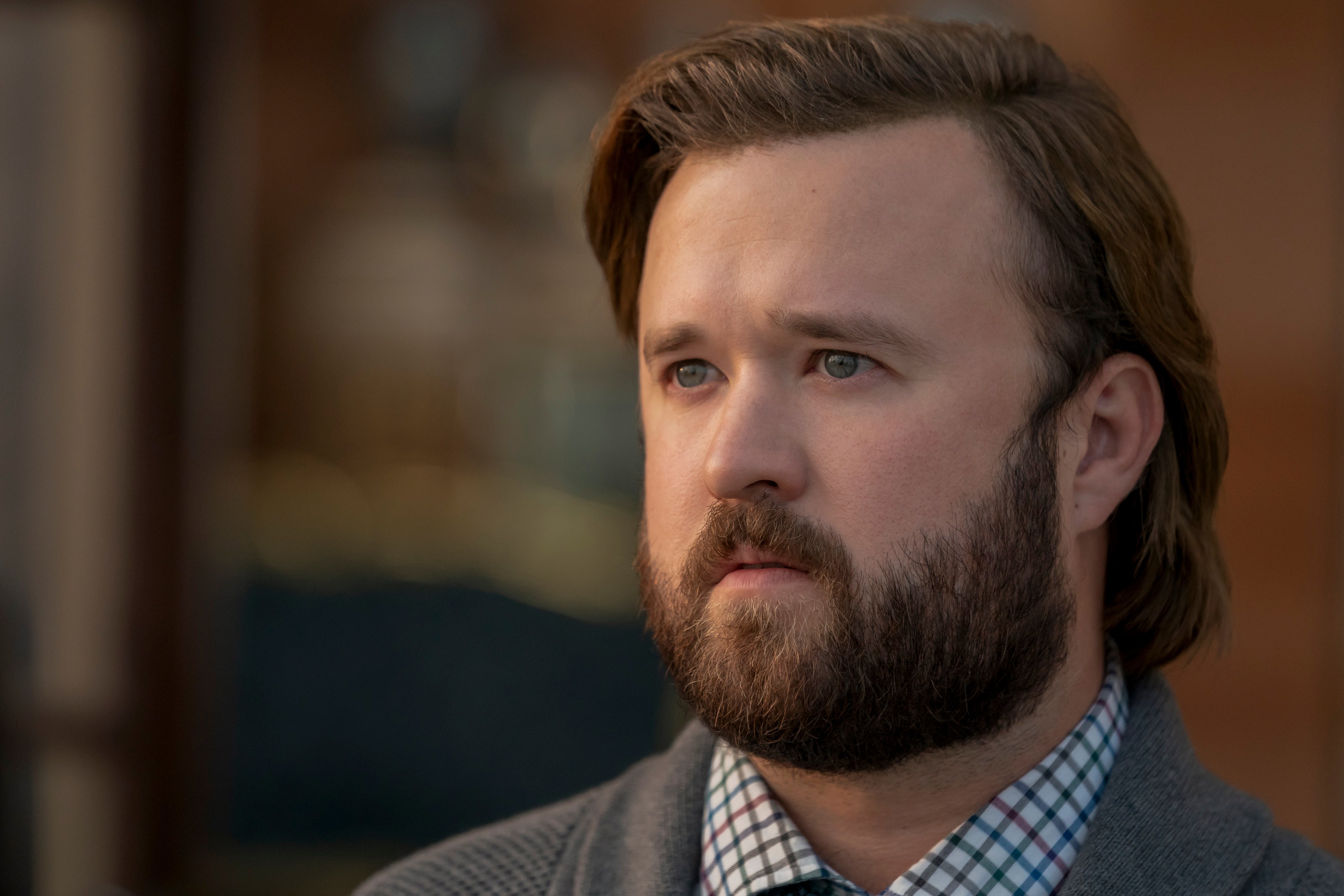 In addition to Thornton as Billy and Arianda as Patty, several other familiar faces will be returning for Goliath Season 4. That includes Diana Hopper as Billy's daughter Denise and Tania Raymonde as prostitute-turned-investigator Brittany. William Hurt appears as Billy's former law partner Donald Cooperman
A number of new faces will be joining the Goliath cast in the show's final season. J.K. Simmons plays Zax Pharma CEO George Zax; Jena Malone as Sam Margolis, head of Patty's new firm Margolis & True; and Bruce Dern as George's estranged brother Frank Zax. Brandon Scott plays another Margolis & True lawyer, while The Sixth Sense's Haley Joel Osment portrays George Zax's son. Robert Patrick plays Billy's father. 
Billy Bob Thornton has said he loves playing Billy McBride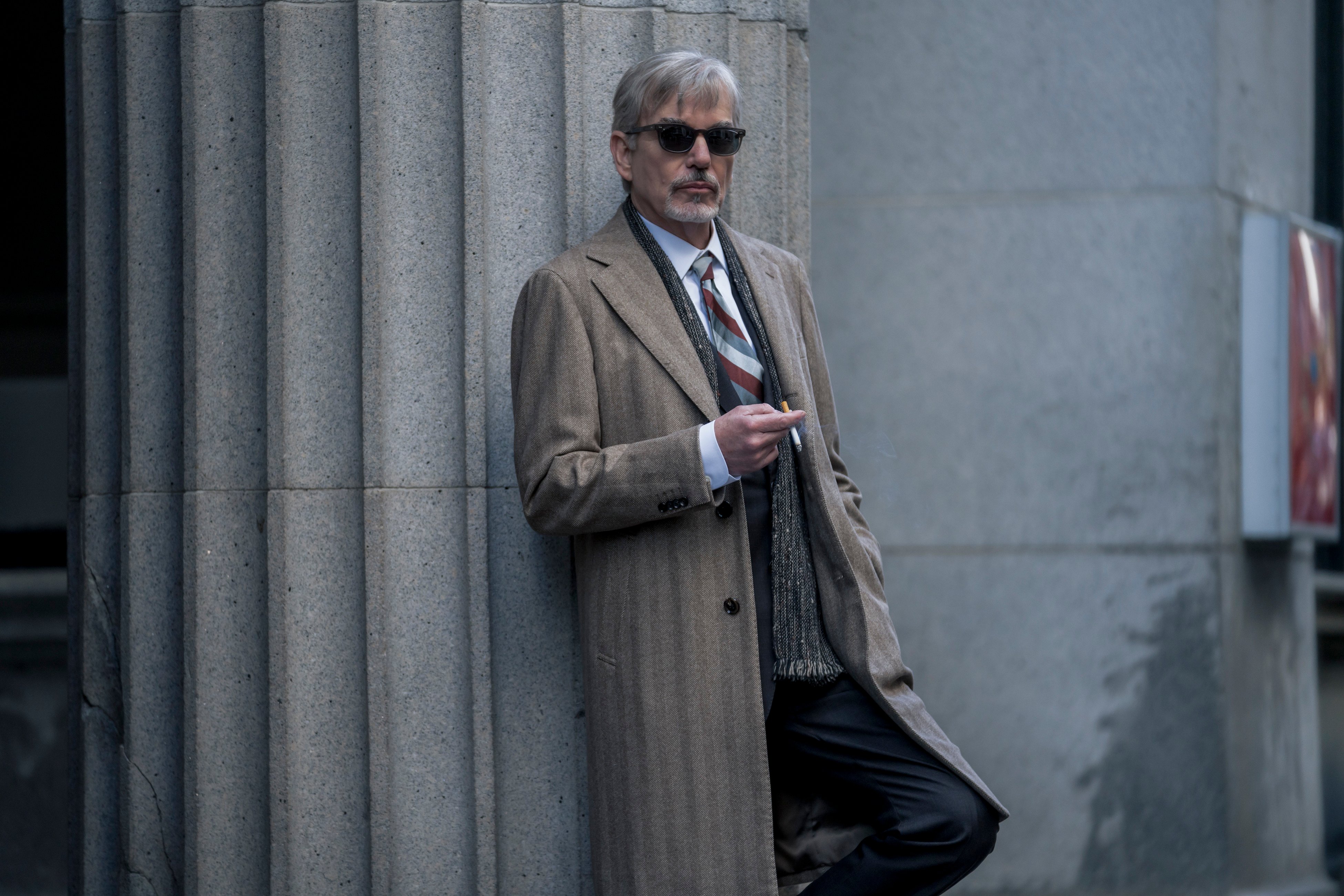 Thornton has played Billy McBride since 2016. Shortly after season 3 premiered, he expressed his interest in doing another season in an interview with EW. 
"If they're inclined to do another season, I think I would be inclined to. I think they would be because it's been a successful show for them," he said. "So if we can figure out a way to get me back out there, it could happen."
In a 2019 interview with Peter Travers for ABC News, the Oscar-winning actor talked about the similarities between himself and his Goliath character. 
"I love playing this character," he said. "I really do. The character is very close to — well, if I were a lawyer in California, that's probably how I would be. You know, I just kind of go there every day and be myself in a lot of ways." 
Check out Showbiz Cheat Sheet on Facebook!