'Gone Mom' on Lifetime: Who Was Jennifer Dulos and What Happened to Her Husband?
On May 24, 2019, Connecticut mother of five Jennifer Dulos disappeared. She dropped her children off at school, drove home, and has not been seen since. Her estranged husband Fotis Dulos was eventually arrested for her murder. Lifetime's latest movie, Gone Mom: The Disappearance of Jennifer Dulos looks at what may have happened to Jennifer — and the role police say her husband played in her presumed death. 
Who was Jennifer Dulos?
Jennifer and Fotis Dulos married in 2004 and had five children. He worked as a real estate developer; she was a stay-at-home mom and blogger. But the marriage turned sour. Eventually, Jennifer discovered Fotis was having an affair with a woman named Michelle Troconis. In June 2017, she filed for divorce. 
The split was acrimonious. Jennifer claimed her husband, who was born in Turkey and raised in Greece, was violent and had threatened to kidnap their children and take them out of the United States. He claimed she was an unfit mother with mental health issues, the New York Times reported after she vanished.   
Police arrested Fotis Dulos for his wife's murder, but he never stood trial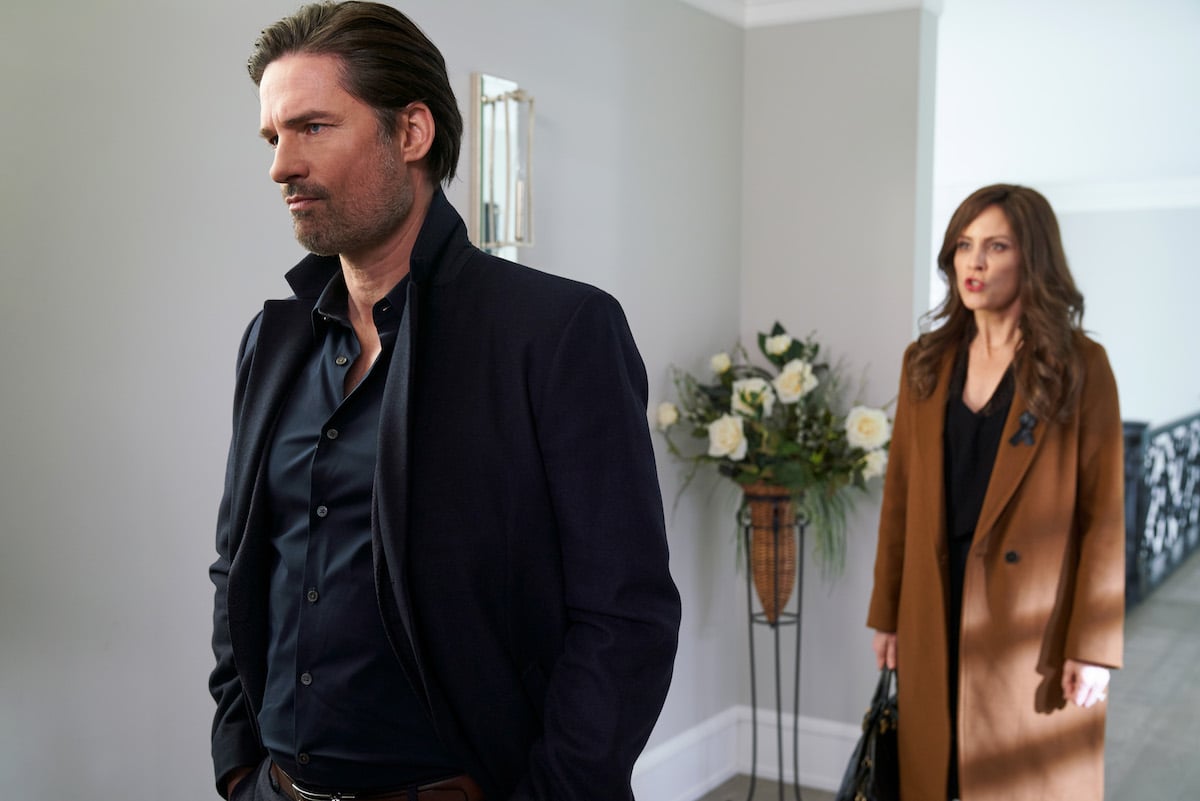 Given the contentious nature of the divorce, her husband was immediately of interest to police when Jennifer disappeared. 
The search for the missing mom eventually led to the discovery of items with Jennifer's blood on them in various trash cans around Hartford, Connecticut. Surveillance cameras appeared to show Fotis disposing of the items, ABC News reported. Michelle Troconis was in the car with him at the time, police said. 
Despite evidence that a violent crime had occurred, police weren't able to find Jennifer's body. But in January 2020, they arrested Fotis Dulos and charged him with murder, capital murder, and kidnapping. Troconis was charged with conspiracy to commit murder. 
After his arrest, Fotis was released on bond. A few weeks later, he missed a court appearance. When police arrived at his home, they discovered he had attempted suicide. He died soon after. Troconis is still awaiting trial. 
Annabeth Gish plays Jennifer Dulos in 'Gone Mom'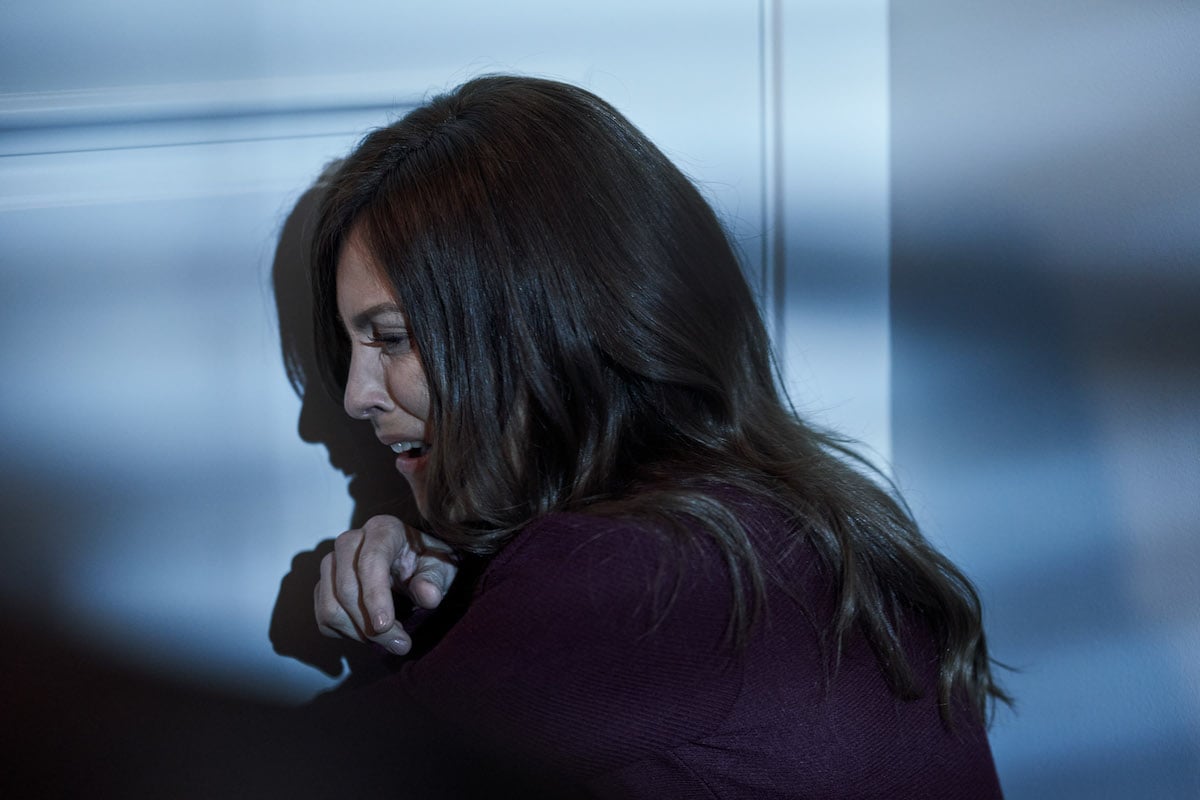 In Gone Mom, Annabeth Gish potrays Jennifer, while Warren Christie plays Fotis. The movie begins with Jennifer's disappearance, and then flashes back to the early days of the couple's relationship. 
While Jennifer and Dulos initially appear to have a happy relationship, the stress of raising five children combined with financial difficulties causes problems in the marriage, as does his infidelity. Once she files for divorce, his aggressive behavior escalates. At one point, he attempts to run her over with his car. 
Those involved with the movie say they made every effort to stick to the facts. 
"The film itself is very much based on exactly what happened," executive producer Dan Abrams told Access Hollywood. While some private conversations between Jennifer and Fotis had to be imagined, Abrams said they attempted to tell the true story. 
"It's all based on her diary accounts," he added. 
Christie said telling the story of a real-life tragedy was "raw" but he hoped the movie would "spark awareness or discussion in some way that can help people."  
As for what really happened to Jennifer, Gish believes Fotis Dulos is behind her disappearance. 
"I do think he did it," she said during an appearance on KTLA. "It's just tragic. I wish for the family that there would be some closure." 
Gone Mom: The Disappearance of Jennifer Dulos premieres Saturday, June 5 at 8 p.m. ET on Lifetime.  
Check out Showbiz Cheat Sheet on Facebook!