'Gone With the Wind' Star Clark Gable Had a Secret Child
In the world of old Hollywood superstars, Clark Gable reigned supreme. The tall, elegant actor appeared in some of the biggest films of the thirties, forties, and fifties, including the iconic Gone With the Wind. He was widely known as one of the film industry's kindest, most generous celebrities, and served as a mentor for many up and coming young performers. However, Gable kept many secrets in his life, including the fact that he had a secret daughter. 
Clark Gable was known as the 'king' of Hollywood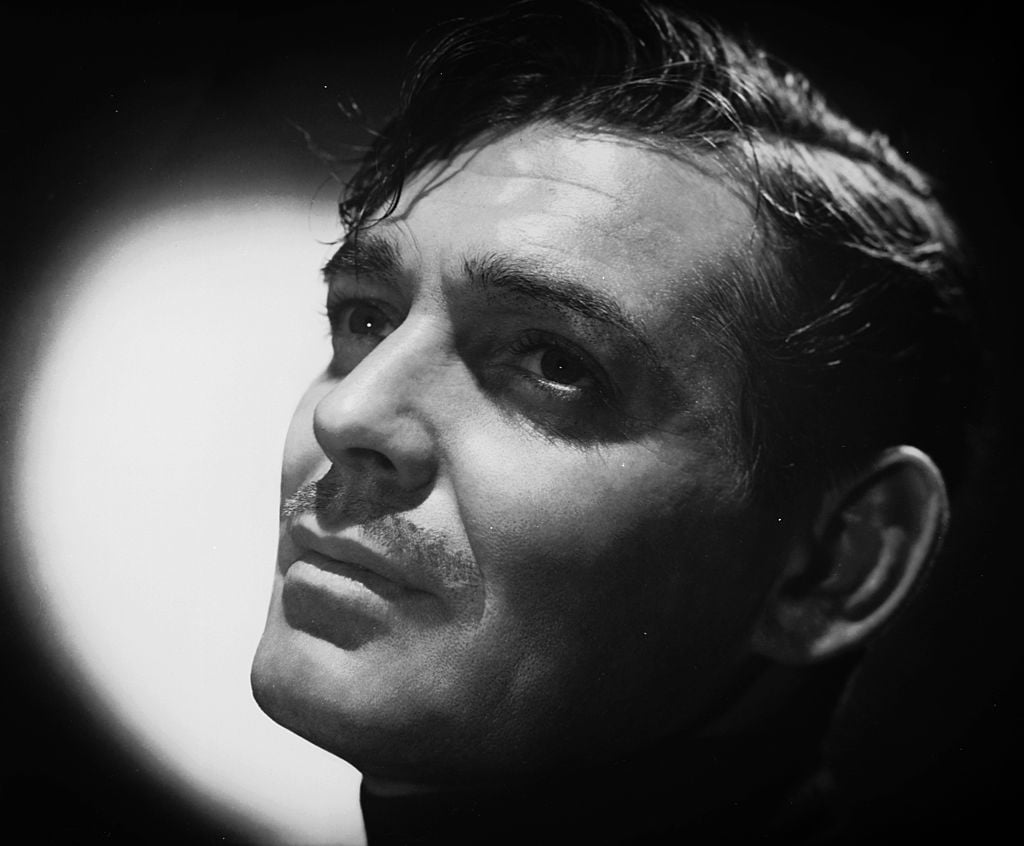 Gable was born in 1901, and in spite of a difficult upbringing, he received a good education as a young man. He knew how to play several instruments, including the piano, and was well-versed in classic literature.
As a teenager, Gable became inspired to become an actor, but he didn't begin working in stage productions until after he turned 21. In the twenties, Gable slowly started to break into the film industry, receiving good reviews for his natural mannerisms and handsome appearance.
By the time the thirties rolled around, Gable had become a star in Hollywood. He worked with many of the best actresses of the time, including Jean Harlow and Joan Crawford. The 1934 comedy, It Happened One Night cemented Gable's status as a leading man and after the film's release, his ascent to the top couldn't be stopped.
In 1939, Gable portrayed Rhett Butler in Gone With the Wind, which is widely considered to be one of the most popular films of all time. Still, the epic film was only the beginning of Gable's extensive filmography — he went on to appear in dozens of other movies, and worked with celebrities such as Marilyn Monroe. 
Clark Gable's secret child
Gable was considered to be one of the most eligible bachelors in Hollywood, when he was single — which wasn't often. During the course of his life, Gable was married five times, including to actress Carole Lombard. While his marriages made headlines, far fewer fans knew about Gable's secret daughter.
When working on the film Call of the Wild, with actress Loretta Young, Gable and Young began an affair. Young ultimately gave birth to the couple's daughter, whom she named Judy, in 1935.
Due to the fact that Gable was married at the time, Young raised Judy entirely on her own, and until she was much older, Judy Lewis never knew that Gable was her father. Lewis passed away in 2011, but before she died, she admitted her disappointment in the fact that she never had a relationship with her father. 
Did Clark Gable have any other children?
Gable never had any children with any of his wives — that is, until he married his fifth and final wife, Kay Williams. Gable was in his fifties at the time, and although many probably thought that the "King of Hollywood" would never have children, fans were shocked when Clark and Kay Gable announced that they were expecting a baby.
Sadly, Gable would not live to see the birth of his only son. He passed away from a heart attack in November 1960, only four months before his son was born.
Gable's son, John Clark Gable, went on to become an actor, just like his famous father. Although he has since gone off the radar, his son, Clark Gable III, joined the family business as well, appearing in various television shows over the years. Sadly, Clark Gable III passed away in early 2019 at the age of thirty — a sad footnote in the family history of one of Hollywood's biggest stars.