'Good Bones' Returns to HGTV for Season 7 in July 2022
TL;DR:
Good Bones returns to HGTV on July 12.
The new season of Mina Starsiak Hawk and Karen E. Laine's home renovation show will have 14 episodes.
The pair take on their first commercial renovation project in the new season.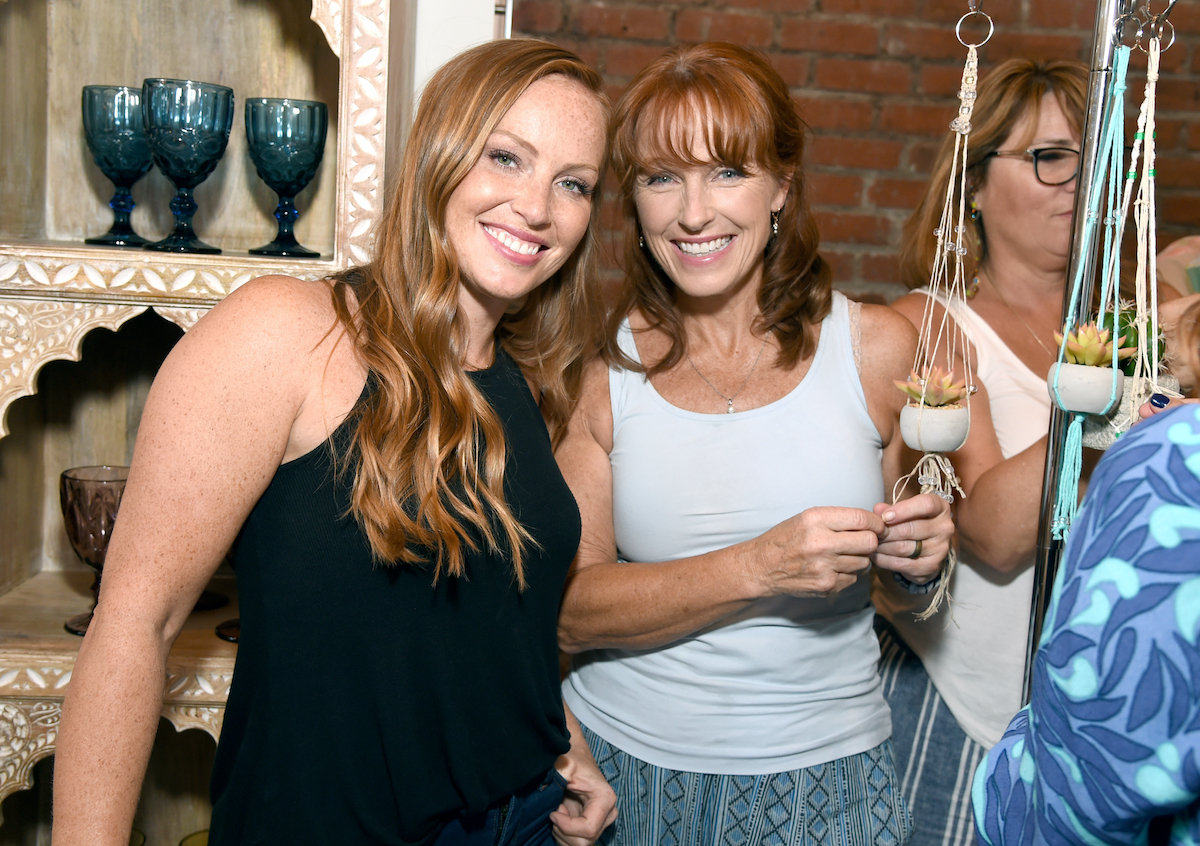 Mother-daughter renovation team Karen E. Laine and Mina Starsiak Hawk are coming back to HGTV. A new season of Good Bones premieres July 12. 
'Good Bones' Season 7 premieres July 12 on HGTV
Good Bones Season 7 premieres Tuesday, July 12 at 9 p.m. ET on HGTV. The new season will have 14 episodes, which will also be available to stream on discovery+.
The show stars Mina, a real estate agent and mom of two, and her mother Karen, a lawyer. It follows the pair as they buy and then renovate dilapidated properties around Indianapolis.
Mina and Karen deal with a changing real estate market, fresh challenges in new season
RELATED: Ty Pennington Plays to Win as the Renovation Rebel on 'Battle on the Beach' – He's the One Who is Shocked [Exclusive]
In the new season of Good Bones, Mina is focused on more ways to expand her and her mother's home renovation business. With the real estate market in flux, the duo branch out into new neighborhoods and take on client renovation projects. They also tackle their first-ever commercial renovation when they help a fellow female entrepreneur whose bridal shop is moving into a new space. 
In the Good Bones Season 7 premiere, Karen and Mina revisit the Fountain Square neighborhood. The project? Transforming a quaint – yet expensive – cottage-like home. To make it pay off, they'll need to add modern amenities without sacrificing the vintage charm that will make the property appealing to buyers. 
The new season of 'Good Bones' will be 'unique,' Mina has said 
The new season of Good Bones will be unlike any other, Mina has said. 
"It's just going to be a unique season because the majority of it, if not all of it, happened during COVID. So, it's just been this really weird dance of all the regular stuff that comes up in construction," she told PopCulture.com in an interview earlier this year. "And again, I'm not sure how they'll edit it, but we were shut down for a while because of the pandemic and filming was limited and supplies are still so limited."
As a result, viewers will see "a lot more layers to the drama than there has been in any previous season." Mina shared. "I'll be interested to see how that plays out in editing when everyone else sees it."
In addition to new episodes of Good Bones, fans can also look forward to the HGTV star's new spinoff series, Good Bones: Risky Business. The six-episode show, which was announced last summer, will follow Mina as she takes on a massive solo project: renovating a historic property and its separate carriage house. It will stream exclusively on discovery+ and is supposed to premiere sometime in summer 2022. 
For more on the entertainment world and exclusive interviews, subscribe to Showbiz Cheat Sheet's YouTube channel.
RELATED: 'Buy It or Build It' HGTV Hosts Chris and Calvin LaMont's Friendly Competition Keeps Client Top of Mind [Exclusive]