'Good Girls' Cast Reacts to Show Cancelation
If you feel like your heart has been torn out of your chest, you're not alone. The cast of 'Good Girls' was equally heartbroken by the show's cancelation, taking to social media to share their sadness, frustration, and other feelings.
Fans of Good Girls got sad news on June 25, when it announced that the show would not be continuing past its current season. Released in 2018, the TV show focuses on three suburban moms who turn to crime in hopes of bettering their lives but end up going too far. Its cancelation devastated not only fans of the show but also the cast of Good Girls.
Many actors took to social media to react to the news, share their sadness and other emotions.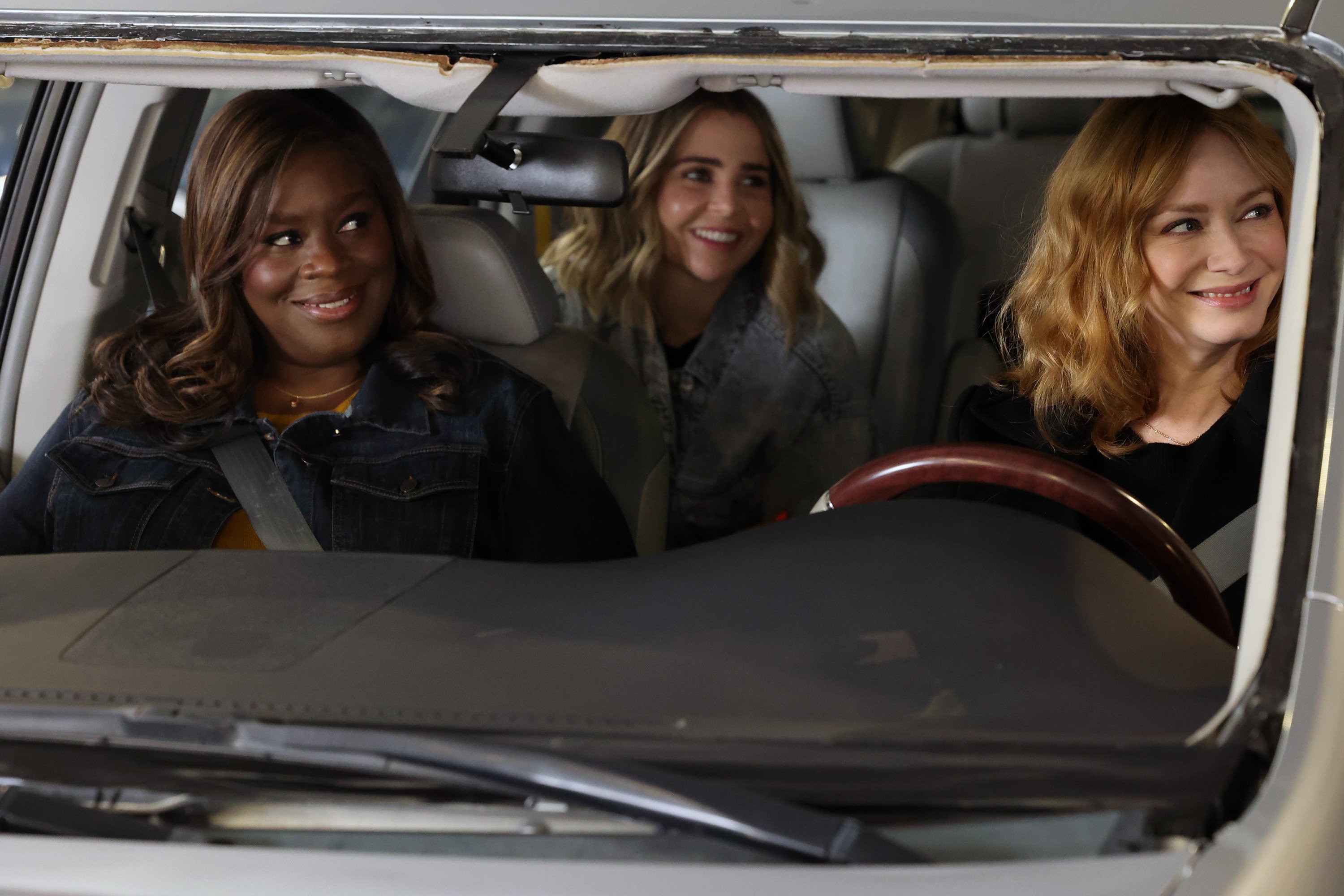 Why 'Good Girls' got canceled
Good Girls may have been a hit with fans, but according to The Hollywood Reporter, it wasn't pulling in enough same-day ratings. That caused NBC to cancel it.
There were reportedly talks to bring the show to Netflix for a fifth and final season, but those conversations reportedly fell through due to financial reasons. With that, the show will end after its fourth season, which is now playing out on NBC.
How the 'Good Girls' cast reacted to the show's cancelation
Reacting to the news of Good Girls being canceled, Christina Hendricks wrote on Instagram: "Well, we gave it our all. We really did. Thank you to our amazing fans through the years for all your passion and support."
"So. Very. Sad," tweeted Matthew Lillard.
Mae Whitman echoed his comment, saying in an Instagram post that she felt "too sad and confused to look at her phone." Sharing photos from the show, she added, "Just a little look back at some of the best times with my girls. Love my pals on this cast so much and love YOU guys who loved the show. It was such a joy being Annie and I'm forever grateful to you for supporting us :/ k me go cry now love you."
Meanwhile, Retta reacted to the cancelation in a post shared to her Instagram Story. "I can't say that I'm surprised," she said, presumably hinting at past reports that the show was in danger of being canceled. "… But that's the nature of this motherf—— game!"
"I'm not ready to say goodbye yet because we still have #season4 episodes left and they're dope. Let's enjoy this last season together," Reno Wilson added in his own Instagram post.
Is there any chance 'Good Girls' could return on another network?
The first thing many fans did was wonder if Good Girls could find a home on another network, but it sadly doesn't look like that's an option. In its report on the cancelation, Deadline confirmed that Good Girls will not be shopped around, seemingly putting a definite end to the show. But a fan page has started a petition to save it anyway, hoping that it'll catch the attention of Hulu or another streaming service and motivate them to pick up the series.
It's hard to say if that'll work, but if not, well, it was good while it lasted.