'Good Girls': Christina Hendricks and Manny Montana Are Similar to These 'Sex and the City' Actors, According to Some Fans
Actors Christina Hendricks and Manny Montana play Beth and Rio on Good Girls. The dark comedy tells Beth, Ruby (Retta), and Annie (Mae Whitman) as they navigate their criminal lives while being full-time moms. The show also features many steamy moments between Rio and Beth. In past interviews, both Hendricks and Montana have opened up about their off-screen relationship. Since the show began, some fans say the actors are similar to two of Sex and the City's biggest stars.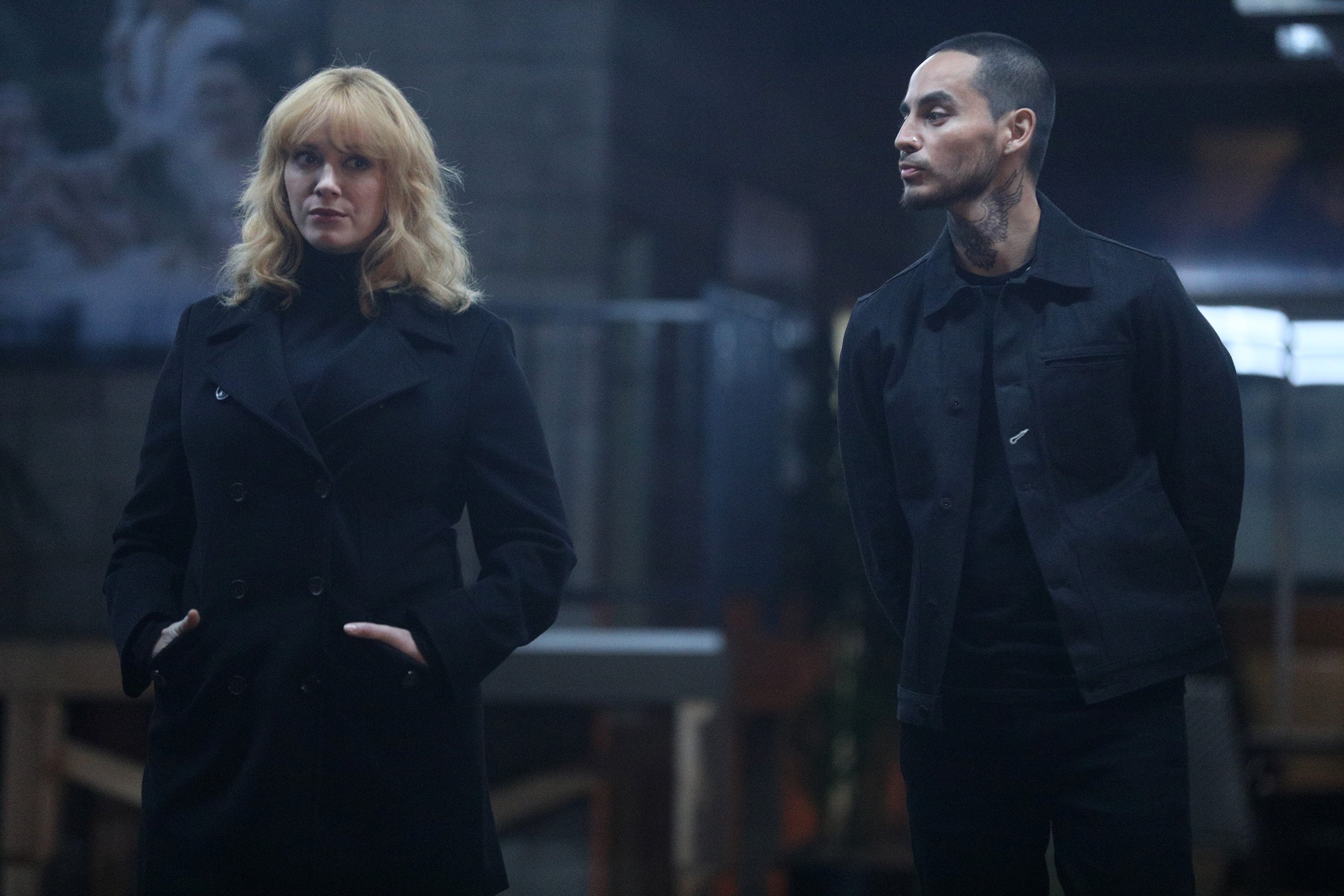 'Good Girls' stars Christina Hendricks and Manny Montana have a strictly professional relationship
Since Good Girls premiered in Feb. 2018, the show has built a fan base through NBC and Netflix. One of the most significant relationships on the show is Beth and Rio's. On the show, many viewers have watched Beth and her crime boss's intense moments. In season 2, the pair decided to sleep together in episode 4, "Pick Your Poison." Although Beth and Dean (Matthew Lillard) are married and live in the same house, the character often fantasizes about Rio. However, neither trusts each other, and Beth, Ruby, and Annie are planning to rat Rio out to the feds in Good Girls Season 4. 
In 2019, Hendricks said that she always has a pleasant experience working with Montana. Even though their characters rarely have positive moments, Hendricks told The Black C.A.P.E. Magazine that she and Montana share a "respectful" rapport at work. 
Montana echoed Hendricks in 2020. While promoting Good Girls Season 3, the Rosewood alum said that he and his co-star don't interact much when the cameras stop rolling. 
"We come in, do our job and go home," Montana said of Hendricks on Total Celebrity Show. "So it's very businesslike."
Some 'Good Girls' fans believe that Christina Hendricks and Manny Montana have the same dynamic as 2 'Sex and the City' actors
Hendricks and Montana's behind-the-scenes relationship caught the attention of some Good Girls fans. In 2020, one viewer shared on Reddit that the show reportedly allows Hendricks to pick who she wants to film scenes with on the series. 
Due to Hendricks and Montana's interviews, the fan compared the co-stars to Sarah Jessica Parker and Kim Cattrall. As many Sex and the City watchers know, Parker and Cattrall had a tense relationship while filming the show. Like the Carrie Bradshaw and Samantha Jones actors, the fan shared that many viewers can see the real-life tension between Hendricks and Montana. The thread also suggests that Hendricks ignites the rumors by neglecting to praise her co-star in interviews. 
"I believe that Manny Montana doesn't get along with Christina Hendricks, and by extension with Retta and Mae Whitman," the fan reported. 
"I don't think they managed to hide it that well on Sex and the City," one commenter said of the comparison. "A lot of viewers picked up on something being wrong between them just from watching the show, including casual viewers like myself."
"Didn't pick up anything like that on GG yet," they continued. "Or maybe I just credited it to something else. Ie. I thought a lot of the weirdness in S3 was from regretting killing Rio, so they had to write him back into a storyline that would largely have been the same, just with another bad guy. Or that maybe Manny hadn't been available all the days they wanted him because they asked him back too late."Neither Hendricks nor Montana have confirmed any animosity toward each other off the screen. Good Girls Season 4 is currently airing on NBC.