'Good Girls': Mae Whitman Called Herself the Joey Tribbiani of the Group
Mae Whitman has been gaining more attention for her role on NBC's 'Good Girls', where she plays Annie Marks. Annie is kind-hearted and loyal but also a little naive and ditzy, reminding Whitman of Joey Tribbiani from the hit TV show 'Friends.'
Mae Whitman, known for TV shows like Arrested Development and Parenthood, is now killing it on NBC's Good Girls. The series follows three suburban women struggling to support themselves and their families. They eventually decide to steal from a grocery store to improve their financial situation. But as the series progresses, they find themselves involved in more and more crime.
Whitman stars on Good Girls as Annie Marks, a cashier at the grocery store and a mother of one. Good-hearted and well-intentioned but also goofy and naive, she kind of reminds Whitman of Joey Tribbiani from Friends.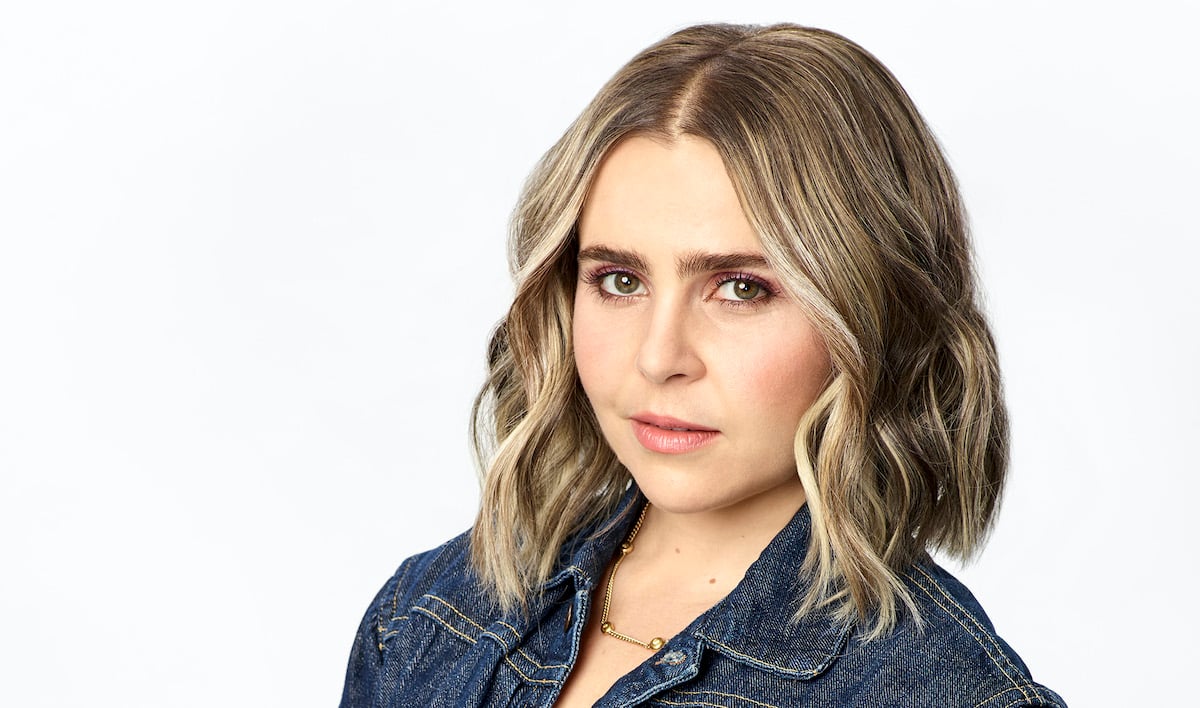 Mae Whitman talks 'Good Girls' and her role as Annie Marks
Whitman, a former child star, previously gravitated to the same kinds of acting jobs. But the role of Annie is a turn in direction for her.
"This character is the opposite of what I usually play," she told Entertainment Weekly in an earlier interview. "I'm usually the worldly teen who's too sage for this high school, and now I feel like I'm a 15-year-old stuck in a 30-year-old's body where I had my development arrested when I had my kid. I like playing the one who's not all there all the time. I'm the Joey Tribbiani."
Like Joey (Matt LeBlanc), Annie is the one who keeps the friends together and motivated. She's loyal, funny, and (usually) pleasant to be around, but she doesn't always have the brightest moments. Still, it's all worked in her favor, as Annie has become a fan favorite on the show.
Interestingly, Whitman actually once appeared on Friends, which ran for 10 seasons between 1994 and 2004. According to Cinema Blend, she was featured in a 1996 episode as a girl scout named Sarah Tuttle, who Ross (David Schwimmer) accidentally knocked down some stairs. With Sarah injured, he had to step in and help her sell cookies.
More than 20 years later, Whitman landed her role in Good Girls. Further explaining what it's like to play Annie, Whitman told Los Angeles Confidential:
"It's been fun to rearrange what I know and see where she's coming from and how she's been affected by things her life. Annie plays off a lot of pain and sadness with humor. It's been fun trying to rearrange my innards to be a whole different person for one of the first times in my career."
Audiences are loving 'Good Girls', with fans praising Mae Whitman's performance
Good Girls has seen success since its 2018 premiere, with many praising its storyline and ability to incorporate humor in such a serious show. When it comes to Whitman, specifically, she has also received high marks for her acting and performance as Annie.
Now in its fourth season, Good Girls focuses on Annie as she and her friends continue with their money-laundering scheme while trying to overcome new hurdles. Those interested in watching Good Girls can check it out every Sunday on NBC at 10 p.m. ET.