Good Grief! You'll Need Apple TV+ to Watch 'It's the Great Pumpkin, Charlie Brown' This Year
The Peanuts gang has a new home this year. For years, the classic holiday specials It's the Great Pumpkin, Charlie Brown and A Charlie Brown Christmas have aired on ABC. But in 2020, they're moving to AppleTV+. The streamer will be the exclusive streaming home for the 1966 animated Halloween program, as well as the other specials and new Peanuts content. 
'It's the Great Pumpkin, Charlie Brown' won't air on broadcast TV in 2020 
The shift to streaming means that, for the first time in decades, It's the Great Pumpkin, Charlie Brown won't air on broadcast TV. Instead it was made available to stream on Apple TV+ starting Oct. 19.
The same goes for two other beloved Peanuts specials. A Charlie Brown Thanksgiving arrives on the streaming service Nov. 18, while A Charlie Brown Christmas will be available beginning Dec. 4.  
On Twitter, a number of fans were upset to learn the specials would no longer air on network TV, with a few saying Apple had "ruined" the holiday. A number said they were thankful they'd purchased the specials on DVD and wouldn't have to go through Apple to watch them.  
You can still watch the Peanuts Halloween special for free 
While Apple has locked up the streaming rights to It's the Great Pumpkin, Charlie Brown, you don't have to subscribe to the streaming service if you want to watch it. The special will stream for free on AppleTV+ from Oct. 30 through Nov. 1. The Thanksgiving and Christmas specials will stream for free from Nov. 25 through Nov. 27 and from Dec. 11 to Dec. 13, respectively. 
The Great Pumpkin is a riff on Santa Claus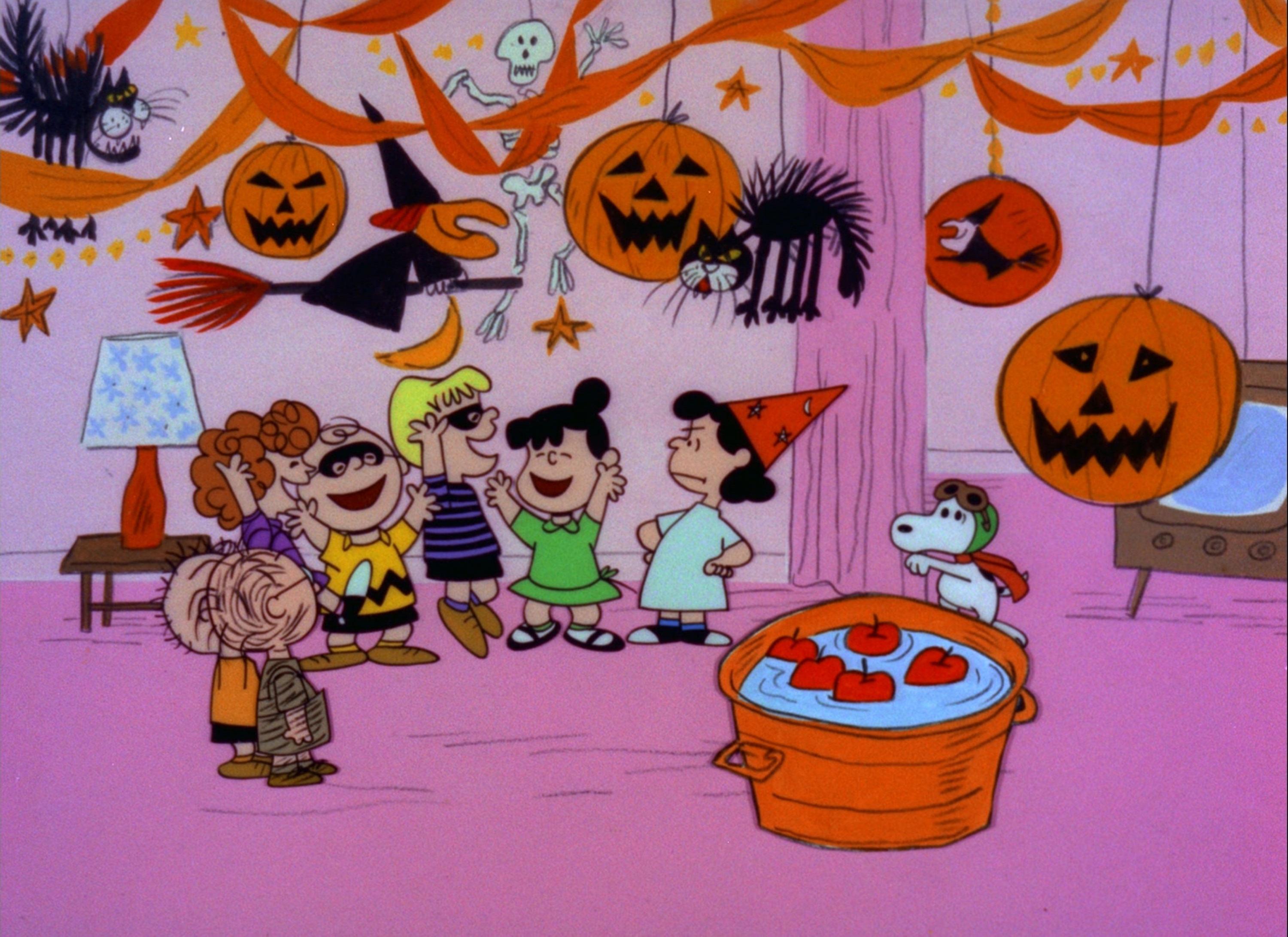 In It's the Great Pumpkin, Charlie Brown, Linus Van Pelt waits for the arrival of the Great Pumpkin, a mysterious figure only he believes in and who brings toys to "sincere" children. Peanuts creator Charles Schulz intended the Great Pumpkin as a commentary on Santa Claus, who he was "ambivalent" about, according to the book It's the Great Pumpkin, Charlie Brown: The Making of a Television Classic (via CBR.com).
"We forget that there are hundreds of thousands of poor kids in this world who are lucky if they get even one or two presents at Christmas time. And here they've heard so much about Santa Claus and all the gifts he delivers," Schulz is quoted as saying in the book. "It must be very hard on a lot of families … a lot of kids."
"Now I may be way off on all this Santa Claus business, and it's not a big deal I guess," Schulz went on to say. "But the Great Pumpkin is really a kind of satire on Santa Claus, because Linus of course writes for gifts and expects to get them. And when the Great Pumpkin doesn't come, Linus is crushed. It shows that you can't always get what you hoped for but you can still survive."
Check out Showbiz Cheat Sheet on Facebook!