'Good Omens' Season 2: Neil Gaiman, Fans React to Surprise Renewal News
It was a gift Good Omens fans weren't expecting. More than two years after the show debuted, Amazon has renewed the fantasy comedy-drama about the end of the world for a second season. 
Michael Sheen and David Tennant will be back as Aziraphale and Crowley in 'Good Omens' Season 2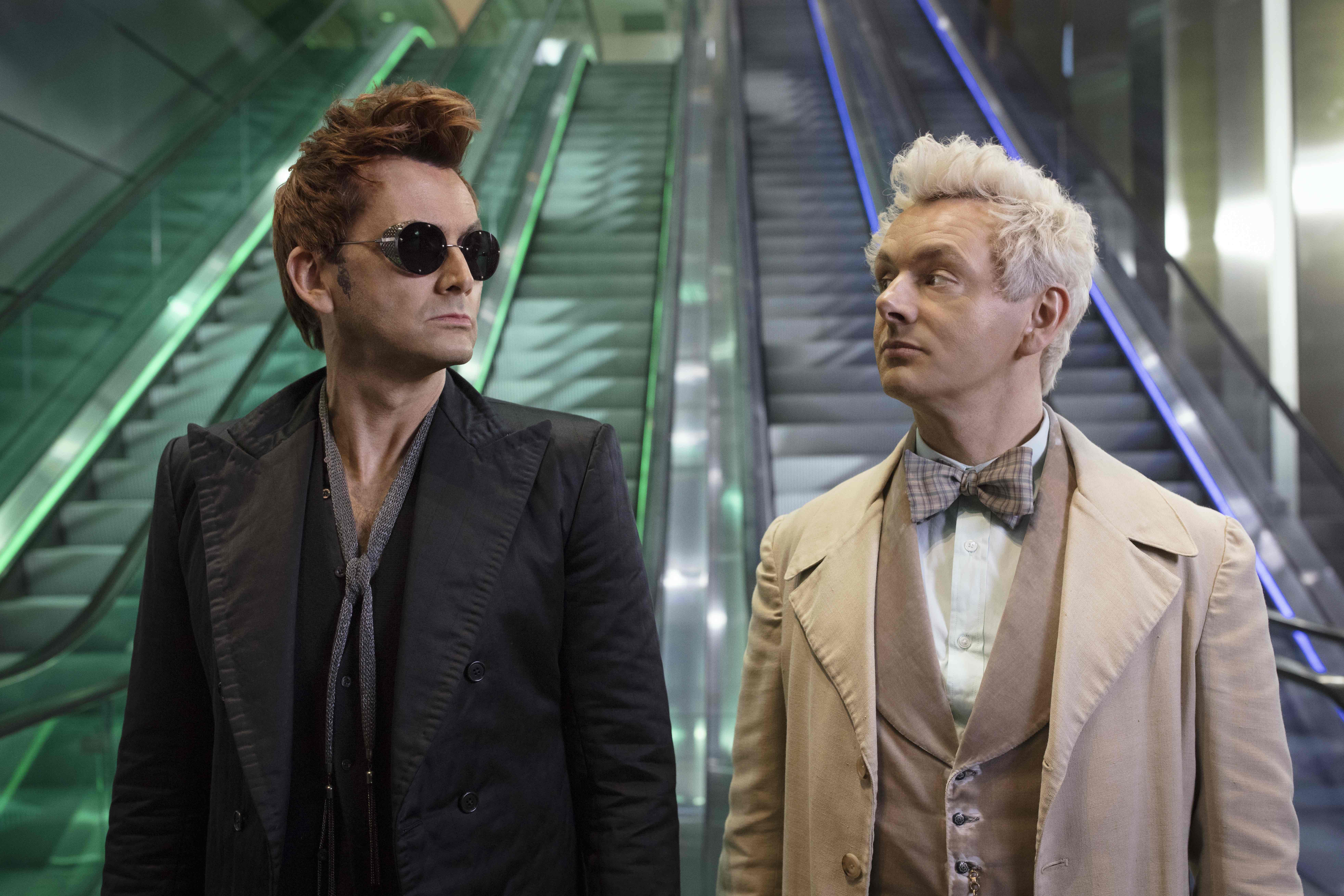 Good Omens' sophomore season will "expand upon the Good Omens universe and beloved characters," according to an announcement from Amazon.
The new episodes will dig into the unlikely friendship between the angel Aziraphale (Michael Sheen) and the demon Crowley (Jessica Jones star David Tennant). Now that the duo has managed to avert the apocalypse, they're back to living among the mortals in London. But when an unexpected messenger arrives, they must confront a surprising mystery. 
"There are so many questions people have asked about what happened next (and also, what happened before) to our favourite Angel and Demon," executive producer and co-showrunner Neil Gaiman, who co-authored the novel Good Omens with the late Terry Pratchett, said in a statement. "Here are the answers you've been hoping for. We are back in Soho, and all through time and space, solving a mystery, which starts with an angel wandering through Soho, with no memory."
Fans stunned by 'Good Omens' renewal
The first season of Good Omens covered the events of the original novel. Given that it's been over two years since those episodes aired and that it was supposed to be a limited series, it didn't seem like there was a lot of hope we'd see another season. Still, devoted fans had their fingers crossed they might see more of Aziraphale and Crowley. So, it's no wonder they were thrilled when they heard the news Good Omens would return. 
On Twitter, many reacted with a simple "OMG" or described the news as "amazing." Others worried the announcement might be a joke. (It's not.) 
But a few worried that expanding on Aziraphale and Crowley's story was a mistake. "The series followed the book almost perfectly," one person wrote on Twitter in response to Amazon's announcement. "It was wonderful. Don't f— this up by making a second season."
Neil Gaiman says he's been keeping season 2 'a secret for a long time' 
In a blog post, Gaiman shared some details about developing the show's second season, revealing that it has been in the works for a while. 
"We've been keeping it secret for a long time (mostly because otherwise my mail and Twitter feeds would have turned into gushing torrents of What Can You Tell Us About It? long ago) but we are now at the point where sets are being built in Scotland (which is where we're shooting, and more about filming things in Scotland soon), and we can't really keep it secret any longer," he wrote.
The American Gods author also shared that he and Pratchett had started work on a follow-up to their novel before Pratchett's death and that he believed his co-author would support a second season. 
"Terry was clear on what he wanted from Good Omens on the telly," Gaiman wrote. "He wanted the story told, and if that worked, he wanted the rest of the story told."
'Good Omens' Season 2 will have six episodes 
Filming on Good Omens Season 2, which will have six episodes, will begin later in 2021. A premiere date hasn't been announced. 
"The return of Good Omens is great news for me, personally," Tennant said in a statement. "As I get to work with Michael again, and I get to say Neil's wonderful words once more. It's probably less good for the universe as it almost certainly means there will be some fresh existential threat to its existence to deal with, but, you know – swings and roundabouts…"
"Personally I'm against it, but the world isn't going to just save itself, is it?" Sheen said. "If David and I can manage to not fall out too badly this time it may even have a chance of getting finished."
RELATED: 'Good Omens': David Tennant and Michael Sheen Joke About Swapping Roles in the Future