'Good Times': Evans Family Heading to Netflix in Animated Form
Another '70s classic TV show is coming back from rerun land. After a successful live audience run, Good Times is now being revived as an all-new television series.
Netflix snatched up the Norman Lear production which will turn the Evans family into an animated version of themselves.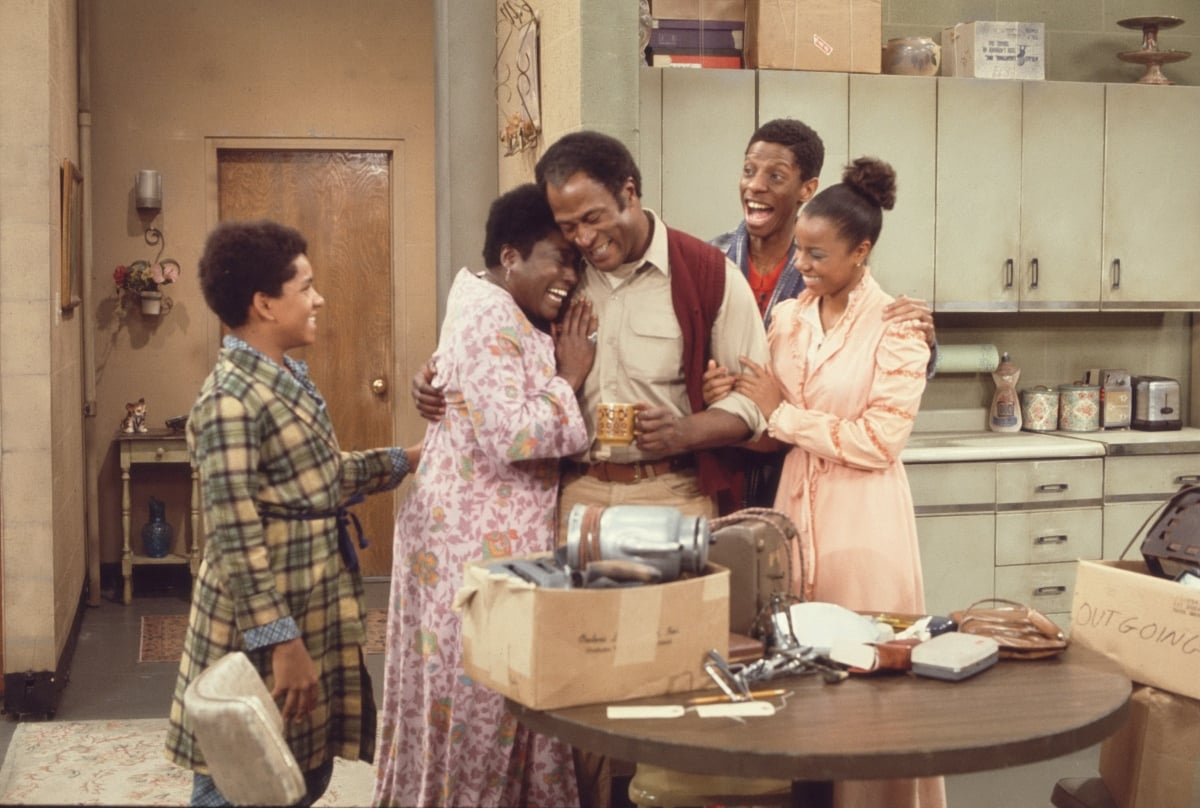 The original 'Good Times' aired in the '70s
Good Times became a fan favorite after it introduced Florida, James, J.J., Thelma, and Michael Evans to the small screen. The show centered around the family's life in a Chicago housing project and featured actors Ralph Carter, Esther Rolle, John Amos, Jimmie Walker, and Bern Nadette Stanis in the lead roles.
Neighbor Willona Woods was played by Ja'Net Dubois and John Brown starred as the building super, Bookman, a.k.a "Booger." In later seasons, a young Janet Jackson came on the scene as Penny. Created by Mike Evans and Eric Monte, Good Times was a spinoff of the Norman Lear-produced Maude.
The beloved show ran for six seasons from 1973 to 1979 and can currently be streamed on Starz or Amazon Video.
Netflix to release an animated version of 'Good Times'
According to Variety, the Netflix animated reboot comes courtesy of Lear, NBA baller Steph Curry, and Seth McFarlane. Each of their respective production companies are working together to develop the show. Carl Jones has been tapped to serve as the series showrunner, and his credits include The Boondocks and Black Dynamite.
Per the outlet, the logline states the show will be about "the Evans family as they navigate today's world and contemporary social issues. Just as the original did years ago, 'Good Times' strives to remind us that with the love of our family, we can keep our heads above water."
The idea stemmed from Curry's partner at Unanimous Media, Erick Peyton. He brought the pitch to Lear, and the ball started rolling from there. Netflix ordered 10 episodes and viewers can expect "edgier" storylines with a modern slant.
As Variety noted, Lear's other series, One Day at a Time received the animated treatment earlier this year for one special episode.
Netflix head of animation Mike Moon expressed the streamer's excitement in a statement. "Good Times is an iconic series that has transcended generations. We are delighted to partner with this incredible and inspiring creative team in Norman Lear, Carl Jones, Stephen Curry, and Seth MacFarlane to bring this timely reimagining to life."
New 'Good Times' series follows 'Live in Front of a Studio Audience'
In December 2019, Lear and Jimmy Kimmel delivered a recreation of Good Times on ABC with its Live in Front of a Studio Audience format. The episode aired along with a special edition of All in the Family and drew an audience of nearly 6 million.
The cast included Viola Davis and Anthony Braugher as Florida and James Evans, and Tiffany Haddish stepped into Willona Woods' shoes. Corinne Foxx, Jay Pharaoh, and Asante Blackk played the Evans children, and OG John Amos played Alderman Fred Davis.
It marked Lear's second time resurrecting one of his old properties in a live format, with the first one airing in May 2019.