'Good Trouble': Fans Are Heartbroken Over Mariana and Evan Not Working Out
Good Trouble is in its third season on FreeForm. That's a pretty good run, especially considering the show is getting more and more popular as time goes on. In Good Trouble, sisters Callie and Mariana navigate post-college life in Los Angeles  It helps that fans already loved these characters before Good Trouble even premiered; Callie and Mariana first appeared on The Fosters, FreeForm's super successful drama about a blended family. Fans have seen Mariana and Callie grow up, graduate college, and enter the workforce. Now, viewers are hoping they'll see the young women settle down. However, in Good Trouble Season 3, Episode 1, fans learn that all is not well between Mariana and Evan.
Mariana and Evan seemed like a sure thing at the end of 'Good Trouble' Season 2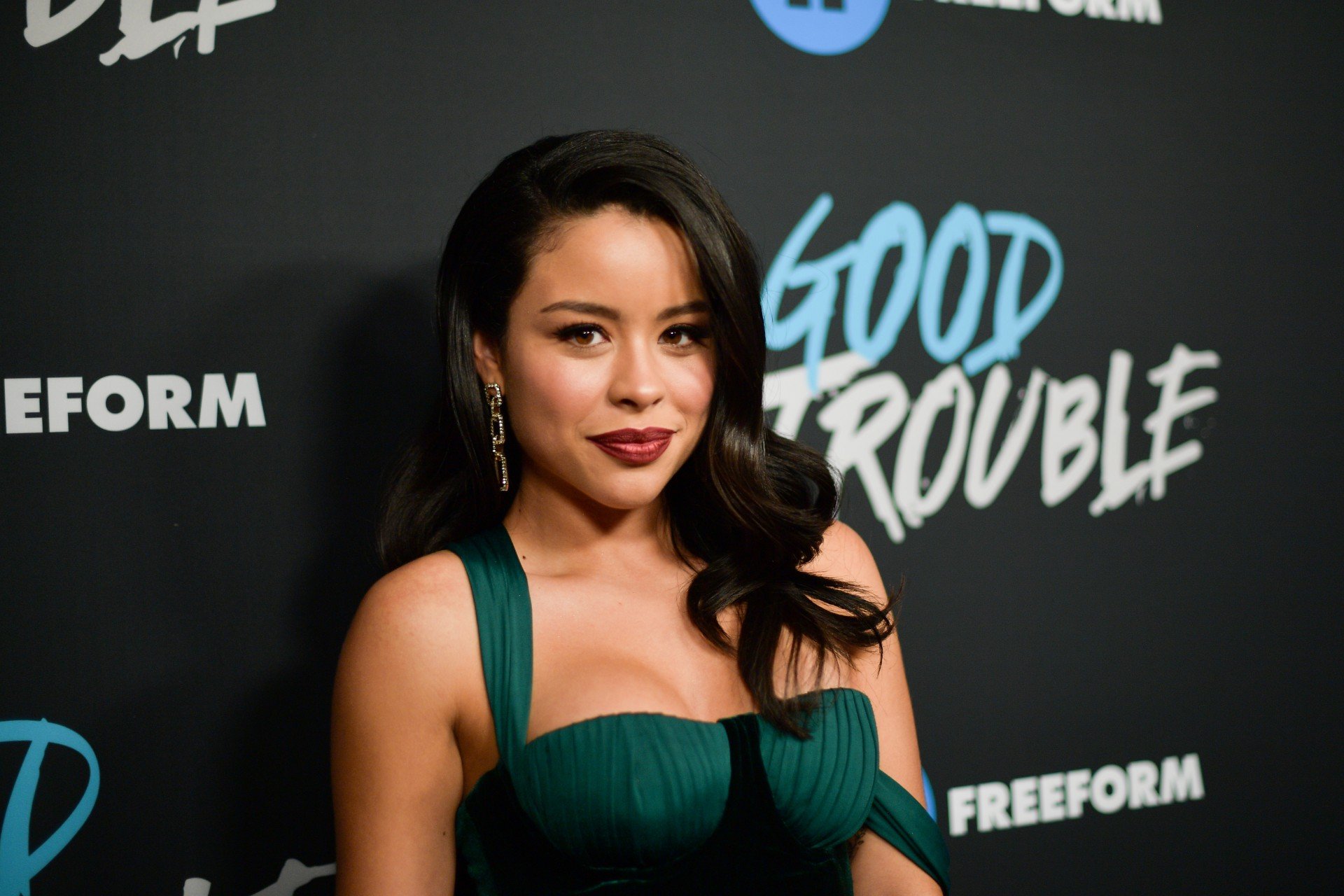 Mariana and Evan were the will-they-won't-they couple of Good Trouble's second season. At the end of season 2, the pair shared their first kiss. But things weren't meant to be for the couple — at least not right now. Mariana ended up choosing her friends over Evan, although her choice blew up in her face. 
In the season 3 premiere, Mariana decided to help her friends get the funding they need for their app. Her group, the Fight Club girls, is trying to secure cash to kickstart their app. Evan could help with that, although he wasn't going to do it willingly; the girls planned to sue Evan for the money. Mariana went behind Evan's back to reveal he was trying to take his company public. That meant he had a big motive to settle the claim and keep his company's name clean. Mariana sided with her friends and broke up with Evan. 
But that wasn't Mariana's only breakup. Her friends decided that they couldn't trust her after she had held so much back about Evan. They cut her out of the app, and ditched her. 
Is Evan on the autism spectrum?
The Fight Club girls wanted to sue Evan for workplace harassment. It has seemed to viewers in the past that Evan just doesn't know what to do in some social situations. Fans have wondered if he's actually on the Autism spectrum. Evan is in fact on the spectrum, according to MyImperfectLife. However, according to Fandom, Evan struggles with obsessive compulsive disorder and social anxiety. Although Freeform hasn't specifically indicated either way, it is difficult for Evan to pick up social cues — which may have led to some of the sticky situations at his software company, Speckulate. 
According to Good Trouble's showrunner Johanna Johnson, Mariana needs to stop telling Evan what to do. "When you think about it, Evan has evolved, but there have been a lot of times that Evan really has required Mariana to school him on what he should be doing, as opposed to knowing what the right thing is," she told TVLine.
Fans hope this isn't the end for Evan and Mariana 
Although Evan and Mariana can't be together right now, fans hope this is not the end for the couple. Good Trouble's showrunner claims that the two have a lot of growing up to do before they can be in a healthy relationship. Evan needs to learn to do the right thing on his own, without Mariana's instruction. 
As for Mariana, she needs to be more "authentic." Holding things back and trickle-truthing has lost Mariana her friends and her boyfriend. She needs to be open and honest with the people she loves. And Johnson didn't rule out a future for Evan and Mariana. She told TV Line, "She had to move on from him, at least for now. With us, you never know when you might see someone again, but she has to prove to the Fight Club girls that they come first, if they're ever going to forgive her."