'Good Trouble': How Tall Is Maia Mitchell Compared to Cierra Ramirez?
If you were a fan of The Fosters, then you were definitely surprised (but not disappointed) by its spinoff series Good Trouble. The Freeform show premiered roughly seven months after the heartfelt drama introduced us to Callie Adams Foster (Maia Mitchell) and Mariana Adams Foster (Cierra Ramirez). Mitchell and Ramirez have been on-screen sisters for a long time, and it seems their beautiful relationship also thrives offscreen. They've also held several interviews together, and their interactions are simply adorable. Through the years, many fans have wondered: How tall is Maia Mitchell compared to Cierra Ramirez?
Mitchell and Ramirez first worked together on 'The Fosters'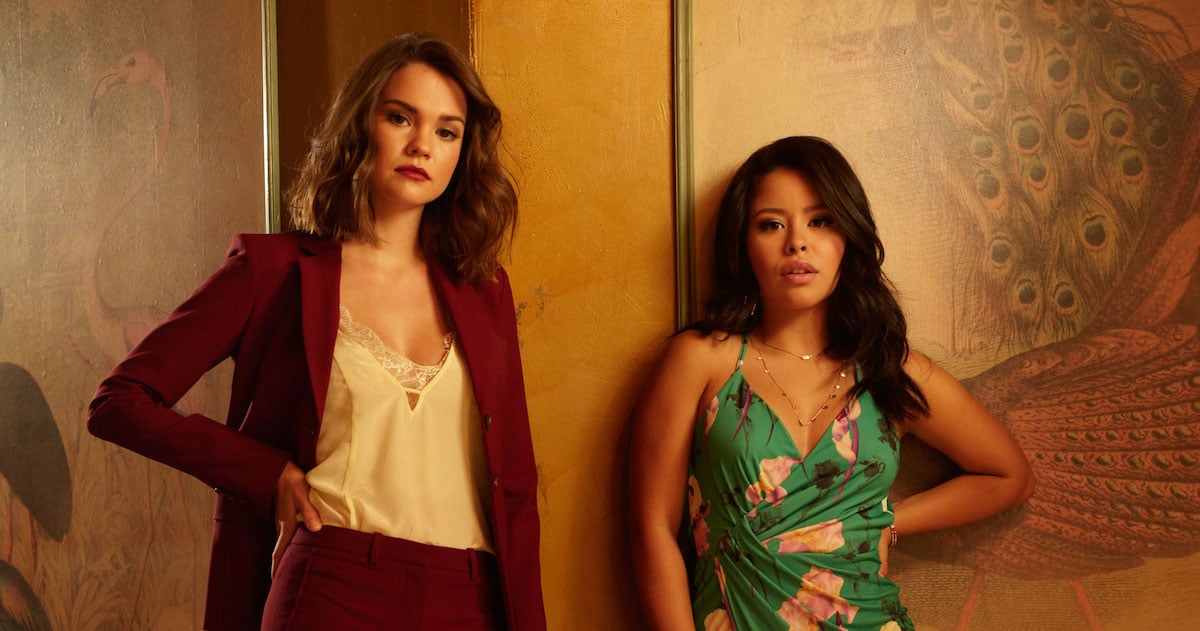 The Fosters was an expertly-crafted drama that highlighted serious issues like racial injustice and sexuality. It also put the broken foster care system in the spotlight, highlighting the injustices that go on. This series followed the lives of Mariana and Callie as they navigated foster care.
Barely seven months later, Good Trouble was released, and unlike its predecessor, it has a lighthearted vibe to it. However, this doesn't stop the series from tackling the significant social issues in accordance with the current political climate. In fact, these political tones are a vital element in the show as it follows Callie and Mariana to their workplaces. 
Good Trouble starts when the two sisters leave home to start their adult life. The transition is not as easy as they expected, but they end up excelling. Mariana pursues a career in the tech industry which is mainly a male-dominated field. Meanwhile, Callie starts her career as a law firm clerk, where she fights against the social injustices she faced. 
Good Trouble is fun and messy, which is probably why most people find it highly relatable. It's also a clear indication of the challenges millennials are facing after college, including trying to maintain a work-life balance. Perhaps the most exciting thing about this new series is that you get to experience these on-screen sisters from a new perspective. 
How tall is Maia Mitchell compared to Cierra Ramirez?
Maia Mitchell is slightly taller than Cierra Ramirez — 5 inches taller, to be exact. Mitchell is 5 feet, 6 inches tall, while Ramirez is 5 feet, 1 inch tall. Their height difference is apparent in all their photos, making Mitchell truly seem like Ramirez's big sister. 
These co-stars seem to get along really well IRL, in case you were wondering. And it's not surprising, seeing as they spent five seasons on the same set. Their friendship is the envy of many, and it's hard to believe that Maia is Australian and Cierra grew up in Texas.; they are as close as can be and often refer to each other as sisters. 
The spinoff series solidified their friendship even more. When Good Trouble premiered, Ramirez highlighted to Entertainment Tonight that Ramirez was the yin to her yang. She further mentioned that they are quite different in person, but their relationship makes so much sense. 
Mitchell said she also feels the same about her co-star, and she once mentioned that their relationship dynamics are quite similar to that of Callie and Mariana. She also mentioned that Ramirez was her best friend in real life (cute!) and that even though they have their differences, they kiss and makeup like sisters should. 
'Good Trouble' Season 3 offers even more dama
Good Trouble Season 3B kicked off in July 2021, and the drama surrounding the lives of Callie and Mariana continues. Based on the trailer, the second half of the season will be about betrayal as the complicated relationship between Callie and Gael starts getting steamy. Callie will also face Jamie in court in what seems to be the biggest case of her career. Meanwhile, Marina is forced to choose between Evan and her friends. It's clear that this season will be as action-packed as ever, and we can't wait to see how it all unfolds.