'Good Witch' Fans React to Bailee Madison's Return as Grace, Joy's New Love Interest
Good Witch viewers got a special treat in the show's most recent episode. In "The Delivery," which aired May 30 on Hallmark Channel, a fan-favorite character made a brief reappearance. Plus, a possible new love interest for one of the Merriwick women had many viewers cheering. 
Bailee Madison returns to 'Good Witch' as Grace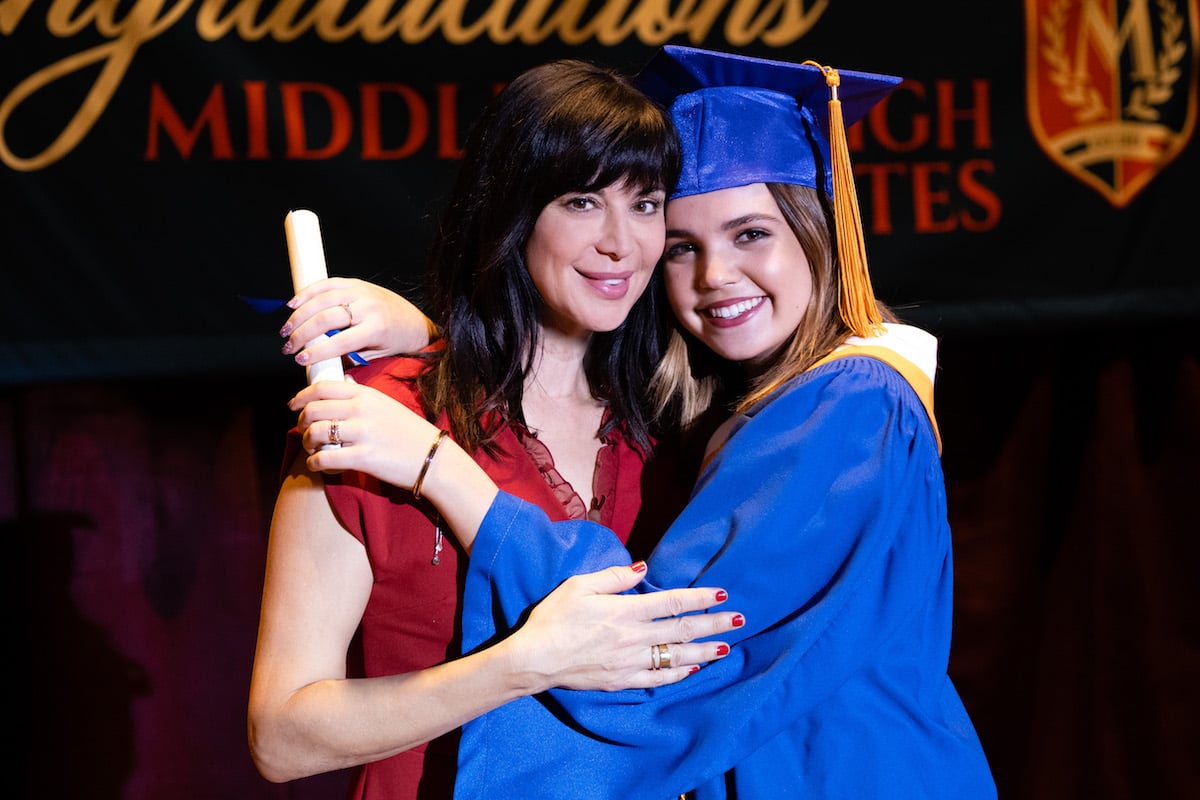 It's been nearly two years since Good Witch viewers last saw Cassie's (Catherine Bell) daughter. At the end of season 5, Grace (Bailee Madison) graduated from high school and left Middleton to attend college; she hadn't been seen since.  
 In "The Delivery," we finally got an update on Grace, with Cassie mentioning to her husband Sam (James Denton) that her daughter was planning a visit home after studying abroad in Spain. Unfortunately, Grace didn't make it home for a visit, but she and her mom did have a brief Facetime chat, where she talked about the internship at a fashion house that prompted her to stay in Europe. 
Bailee Madison explains how they made her 'Good Witch' return happen
On the show, Grace's internship led to her cancelling her visit home. In reality, it was the coronavirus (COVID-19) pandemic that prevented a true reunion for Cassie and Grace. 
"In the world of covid that's the best we could do!!!!!" Madison tweeted when the episode aired. "Fun fact: [Catherine Bell] and I were texting while they were filming this episode & came up with the [Facetime] idea! I miss my #goodwitch family so much & love my #goodies always!!!!"
Madison also hinted that a face-to-face reunion for the mom and daughter could still happen.
"I'm sure Grace & Cassie will hug in person soon!" she wrote. 
On Twitter, fans expressed their excitement over Grace's return, replying to Madison's tweets with messages of support. Many said they loved seeing her back on the show and missed her character, though a few felt the moment was too short. Several commented they'd like to see Grace make an in-person visit to Grey House. 
Joy gets a new love interest 
Grace's return wasn't the only exciting development in the May 30 episode of Good Witch. Joy (Katherine Barrell) got a meet-cute moment with Zoey (Kyana Teresa), a firefighter who rescued her after her arm got stuck in a wall during a renovation project. Sparks were flying between the two, which had many viewers thrilled. A romance between Joy and Zoey would mark the first appearance of an LGBTQ couple on one of Hallmark Channel's scripted series.
"We can't wait to see what happens next!" Hallmark Channel tweeted after the potential couple was introduced, and many viewers agreed. They thought Joy and Zoey had great chemistry and were excited to see their storyline play out in future episodes. Several also praised the network for including a lesbian romance on the show.    
"Thank You @hallmarkchannel for bringing to light positivity, diversity, and inclusive representation!!!!!" one person wrote in reply to the network's tweet. 
The next episode of Good Witch airs Sunday, June 6 at 9 p.m. ET on Hallmark Channel. 
Check out Showbiz Cheat Sheet on Facebook!